As the economy starts to reopen, many local businesses have made the heart-breaking decision to permanently close. This has had an effect on the local community and neighboring businesses as people visit one store for something and stop by other stores on the way.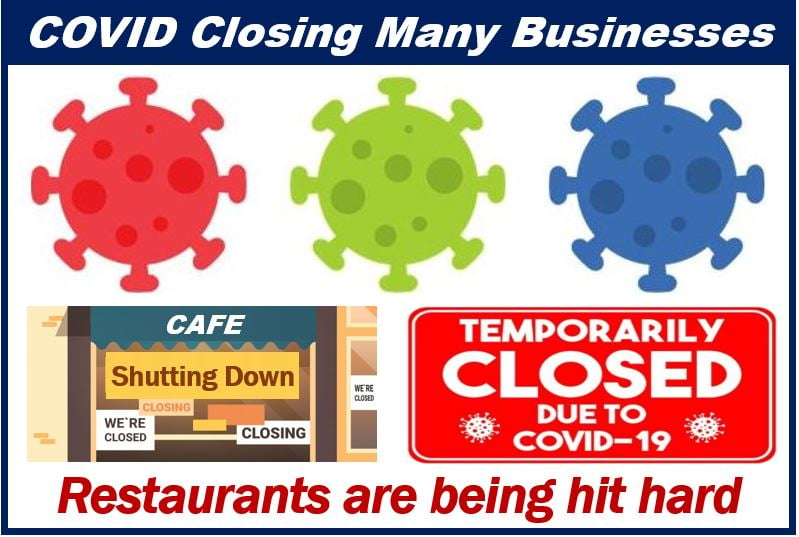 In shopping centers and shopping districts, a number of storefronts are empty, showing just how badly the pandemic has affected the local economy," according to Nakase|Wade law firm, one of the best corporate lawyers in California.
Staying open impossible for many businesses
Social media announcements of business closures are met with pleas to stay open, but without the cashflow to pay rent and staff wages, it is just not possible for many SMEs (SMEs stands for small and medium-sized enterprises).
The federal government has created programs for businesses to seek low-interest and forgivable loans, but that has not been enough for restaurants, stores, and other commercial entitites to keep their heads above water. Approximately 7.5 million small companies will close their doors forever in the next few months, with restaurants predicted to be the hardest hit.
Restaurant Association asks for help
The Restaurant Association is calling for things like deferment of fees and taxes among other concessions to take the financial pressure off their smaller members. Most businesses require a certain number of customers per day to break even, and even now that they are able to reopen, are not making nearly enough.
The restaurant sector is full of small, locally owned businesses. These small concerns employ locals, support their communities' charities and schools, and the business owners live and spend money locally. The closure of these restaurants will have a devastating effect on the local community.
Local restaurants have been the hardest hit by the pandemic, and have shed the most jobs. Yet they are the least likely to benefit from the financial support created by the CARES Act. To prevent the closure of yet more local establishments, Congress needs to consider specific ways to help them.
Preserving the local economy
Locally owned restaurants need to be preserved. They are pillars of our communities and add value to the everyday lives of people of all ages and socioecnomic groups. Whether it is a small-town diner, family run restaurant, smart cafe, or a taco truck, the human connections and sharing of culture is intrinsic to the American cultural canvas.
Many people are working tirelessly to try and keep as many local restaurants as possible afloat so that they can reopen. They are asking Congress to do their part to pitch in and support the local communities too. It should not be all left up to the community to preserve the local economy.
It usually costs much less to save a struggling business than to set up a new one from scratch.
---
Interesting related article: "What is bankruptcy?"