Who doesn't want to attract more customers? Business owners try their best to draw the attention of their potential visitors and convert them into their regular customers. Whether it is guest hotels or restaurants, business owners don't miss out on any opportunity that could help them take their business to the next level.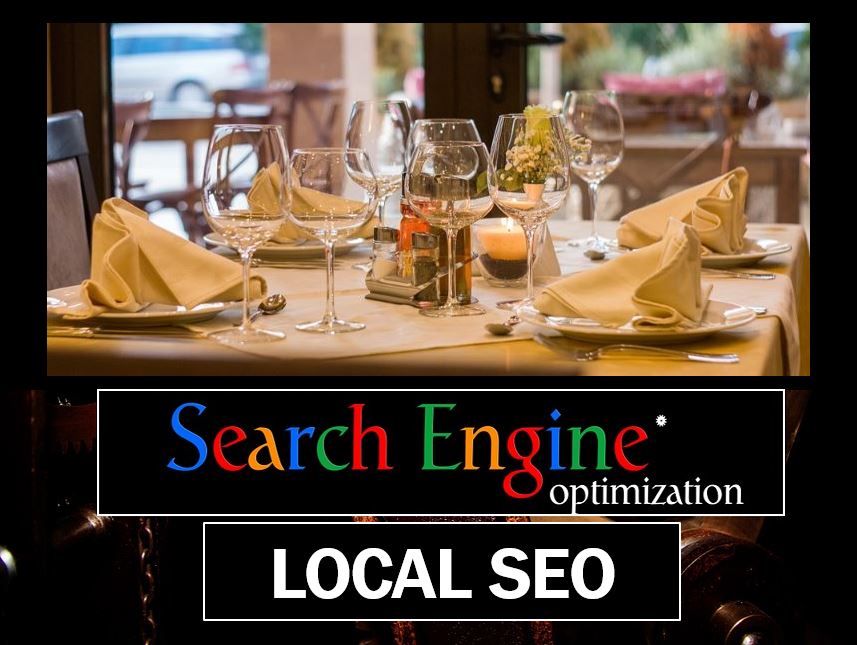 Restaurant owners are always on the lookout for tips to boost the traffic to their online business profile. Of course, you want more and more customers to check out your restaurant and visit it every now and then. But how you are going to ensure that your restaurant becomes popular in the digital world? Website designing and SEO is fine, but what else?
So what, apart from a presentable and search engine optimized website, can help you boost the traffic to your online restaurant profile and convert the visitors into your customers? Today, the search engines keep on changing the methods they use to rank a website. In order to provide a secure and reliable experience to the users, Google only shows the top websites on the first page of the search results. So, how will you ensure that your online restaurant profile outperforms the local competitors? Well, here are some tips on improving the performance of your online website with the help of Local SEO work.
Optimize the Content and Website for Search Engines
You cannot expect the search engines to find your website and show it to the potential customers when you haven't invested time in creating engaging and high-quality content. Content is the king. And your aim should be to provide the users with informative content. Make sure that shoving the keywords in the content won't take you anywhere. You need to create precise content featuring videos, audios, images, infographics, tables, and other multimedia work.
Gone are the days when the main purpose of content was limited to get the attention of the search engines. Perhaps, that's why people would stuff keywords unnecessarily everywhere. This would help website owners get a high rank from search engines, but it was of no use for a customer who came to read the blog. To optimize your content, you need to insert keywords appropriately and only where required. Try to use attractive headers, title, and multimedia content to improve the visibility of your website.
Use Google My Business and Local Google+
Creating Google My Business profile is an important step for spreading the awareness of your restaurant location, exact address, contact details, hours of operation, and other vital details. You can use Google Places to make your restaurant and catering business appear on the search engines. While creating the Google My Business Profile, keep in mind some vital factors such as NAP consistency.
On the other hand, Google+ allows businesses to interact with their customers, get their feedback, and read the reviews about their restaurant. But with the emergence of social media channels, not a lot of companies rely on Google+ today. However, your presence on Google+ platform is important since some customers still prefer to connect with the catering service providers through this channel.
Set up Business Listings and Citations
A local SEO services company in London states that citations and listings are crucial parts of the local SEO strategy. Luckily, there are hundreds of thousands of business listings where you can add information about your restaurant. Citation plays an integral part in allowing the search engines to confirm the authenticity of your business and rank it on Google and business directories. It is important to note that a significant part of searches is performed on directories. Hence, apart from Google, you must ensure that your restaurant is listed in the business directory.
Sometimes, people forget to change the address or contact details of their new restaurant on their Google My Business profile and listings. If you have altered the location of your business, the first thing you must do is change the information in all the listings. Nothing can annoy your customers more than the wrong address or incorrect contact details that consume their precious time and efforts.
The NAP, i.e., Name, Address, and Phone Number, should be accurately cited on your profile. Not only it annoys your customers, but inconsistent information can downgrade the ranking of your website (which can cause possible harm to your overall online presence). Ensuring consistency is, therefore, a crucial factor that must not be neglected.
Have you ever searched the restaurants near your area on Google? If yes, you would have seen a list of the top restaurants in your area that have plenty of positive customer reviews. Well, customer reviews have a major impact on your local SEO ranking as well as customer's impression. The more positive review you collect on the website, the more customers you receive in your restaurant.
You should design your restaurant page in such a manner that your customers find it easy to leave a review. The better your services, the higher the ratings your customers give. Thus, make sure that all your customers are satisfied with your services so that they provide you with positive feedback.
Today the businesses are driven by social media. With the presence of billions of users across different social media platforms, it is imperative for restaurant owners to use social media sites to connect with the customers, receive their feedback, and provide them an accurate solution to their issues. Make sure that the information you are displaying on different social media sites is consistent. Since a restaurant is a local business (based on a specific location), you must leverage Facebook since it will help people find your business easily.
It is important to note that creating a website and optimizing your page for search engines are two of the most crucial steps to launching your business in the online world. But that's not enough! As you have to promote your restaurant, which is located in a specific geographical location, you will need to follow the above-listed local SEO tips for your restaurant business.