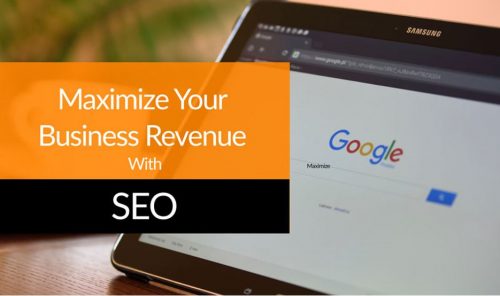 Do you often find yourself wondering why your website needs a local SEO service done?
Imagine you are a digital product willing to provide services in your own hometown? You can be an online grocery delivery service, a local cab service, a nearby patisserie or a local tourism company. If you have a local website up and running, then you need to make sure that your website gets a fine-tuning done on local search engine optimization.
Local SEO helps you promote business more on the regional scale rather than the national scale. It means that if your home business is located in Dubai, then you need to reach out an SEO company like Kamil Web Solutions operating in Dubai to get the best in class local SEO done on your web platform. While national level SEO boosts your search engine ranking on a country-wide basis, local SEO gives your digital product an up boost on SERP in a specific location (in our case, Dubai).
Optimizing Local SEO means bringing more local network traffic to your official website and ultimately increasing the chance of successful conversion for your business. Just imagine yourself as the breadwinner in your locality as compared to big International brands which are targeting wider masses. For instance, Uber is a globally recognized ride service and have an ultimate exposure on national levels. You are in the same business; however, if your target market is more localized to your region, you can beat them down by attracting more users by adding a value proposition.
I am sure you are now convinced that Local SEO is the real deal for your local online venture! Let's see how you can maximize your business revenue by implementing some of the craziest SEO strategies
1) Start with Updating Your Google My Business Account  
Fun Fact: Do you know that 35% of the complete Google Search Traffic is local?
Planning to go all local with your business idea, first get your business registered on Google My Business. By registering on Google, you make sure that your website is now located on the local map and can be easily searched up and tracked by local customers. It will start appearing on the search engine lists of your local Google as a Listed Business.
If Google validities the legitimacy of your business, it will start appearing with other similar business in the sidebar of Google Search. Here is how it is going to look when somebody will search it up:
To follow the best practices in Local SEO, verify your listing, keep the information up to date, include a business logo, provide acceptable payment methods, description of product/services you sell, and a bunch of images relative to your business. Also, review your customer queries and respond to them.
2) Ask Happy Customers to Post Their Reviews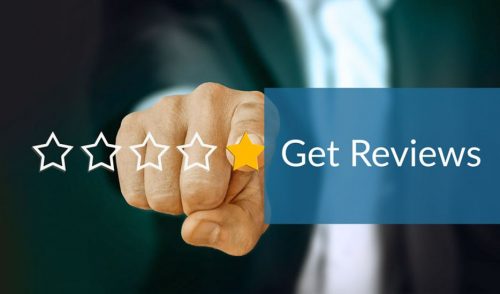 Fun Fact: More than 85% of the average customer trusts online Google reviews as trustworthy as getting a personal recommendation.
Speaking of responding to reviews, there is no harm in asking a completely satisfied customer to share their experience with your service. After all, getting positively heard doesn't only satisfies Google, but it also leaves a positive impact on other local customers.

If you want customers to leave positive reviews just like the one above for your business on Google; then here are some ways how you can convince them to do so.
Ask them to review your service after observing a successful sale.
You can email or text them afterward asking them to write a review.
You can respond back to all existing reviews either good or bad.
3) Publish Content Based on Local Happenings

Want to grab the attention of locals in Dubai? Start writing on the latest happenings. Is there a Desert Safari Extravaganza happening or the Malls have set up a Black Friday or Cyber Monday deal! Whether it is related to technology or any other form of business, just make sure that you cover the occasion on your website. There are countless benefits of addressing local happenings as it creates the perfect traction.
As an active digital marketing agency in Dubai, you can instigate the following practices in your local SEO
Create amazing blog posts which cover news stories, activities, and events happening in Dubai.
You can create location-specific web pages on your website and add high-quality backlinks to them.
You can start an online discount deal or a promo code allowing users to get some added benefits.
Create as much content flavor as you can on your website as it becomes the gateway to your business through the Internet.
4) Add Up All Local Keywords on Your Keyword List
Fun Fact: Do you know Ahrefs is one of the most widely used keyword research planners in the world
All of the keywords which you are using to target local customers should relate to their local regions, shouldn't it? While Google's own keyword planners provide you with filtered keywords that are based on global ranking, a great tool such as Ahrefs can help you find out location-specific keywords.
It helps you create a list of locally relevant keywords which you can target in your meta contents, page copies, and different URLs. You can also create some location specific pages and then use them on your website. For example, if your website covers different areas of UAE, then you can design separate "About Us" pages targeting different location-specific keywords.
Concluding Thoughts

In the online world, SEO is one thing that rapidly changes. And if you have a website up and running on the Internet, then you need to make sure that it stays on top on SERPs for local searches. Above are some key practices that will help you maximize your business revenue if you implemented them correctly. Most SEO companies in Dubai are not following these basic practices and are more in favor of guerilla marketing. However, the best SEO company in Dubai will initially invest their time in brainstorming and fulfilling these local requirements in case your business runs on local campaigns.
In the world of digital marketing, SEO has become a major component.
What is SEO?