Coronavirus seemed like it was going to be contained in China but it succeeded in spreading all over the world. Countries had to take precautions by implementing quarantines, practice social distancing, and eventually impose compulsory lockdown so as to reduce its spread and mortality rate. Sources of income were greatly restricted to online jobs. As of the beginning of 2020, the number of remote workers was not as much as it has become lately. The effects of a lockdown are never palatable and that has shown in how everything has been since then, the world has never remained the same in all ramifications. From political to religious, social, economic, and other structures, the impact has been massive.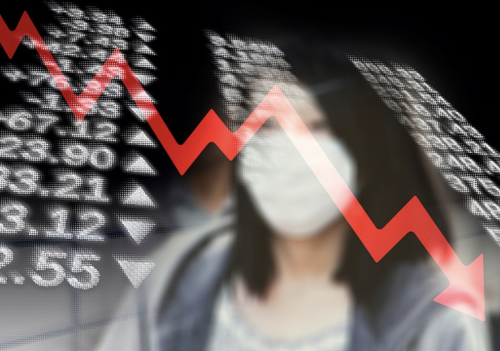 How Exactly did it affect the Economy Globally? 
As of April 2020, a deep recession was predicted but the magnitude of it was dependent on how long the lockdown and restrictions would last. Considering how long it took, the recession happened and is still heavily going on. The world's highest economies like China, UK, US, Japan, Italy, France, Germany, etc. were on the verge of collapse at one time during the lockdown. Stock markets all around have been pounded and oil prices went off the cliff. Just in the US alone, about 4 million people applied for unemployment and started searching for non-existing jobs.
What makes it worse is that the world has been experiencing a difficult economic situation since World War II and the occurrence of COVID-19 simply worsened it. All nations had to come together to ensure the protection and safety of their citizens, thus the need to shut down everything. By studying the current condition of several businesses, most of the investors removed their money from multiple businesses. In that regard, a large chunk of money was removed from emerging markets since the outbreak of COVID-19.
The impact of COVID-19 is severe on the economic structure of the world because people were not spending money resultantly. Businesses were not getting revenue, therefore most of the businesses were shut down indefinitely. It was as bad as businesses and establishments owing their staff because there was no means of paying since there was no revenue coming in. Countries faced all sorts of hardship to bring them to a stable condition. About 80 countries even requested financial help from the IMF as they had to turn to a significant fiscal stimulus to stabilize their economy.
Felt Across all Boards 
There were several sectors that were vulnerable because of pandemic and lockdown. The most affected sectors include hotels, restaurants, sports events, consumer electronics, financial markets, tourism and travel-related industries, transportation, and the overload of health systems. Booking reservations worth billions of dollars were canceled in Hotels across the world and as such the hotel sector looked for a $150 billion bailout.
Several Sports events that served as a means of generating revenue were suspended indefinitely and that did not go without a repercussion. For instance, the English Premier League, UEFA Champions League, Monaco Grand Prix of Formula One, LPGA tour, Tokyo Summer Olympic, just to mention a few of the tons of sports activities that went on hold for over 6 months.
Due to the oil price discrepancy between Saudi Arabia and Russia earlier in the year, the price of oil already dropped. However, the pandemic and then lockdown caused a major reduction in the movement of people and goods and that implied no demand and supply. There was very little demand for aviation fuel, coal, and other energy products since everyone was forced to stay indoors. When the lockdown was lifted, Saudi Arabia had an excess supply of oil and that led to a fall in price.
Companies in the services industry, a major source of growth to many economies, were among the hardest hit in the coronavirus pandemic. The sudden economic disruption that was caused by COVID-19 was not only disastrous but it had certain spillover consequences because it created demand and supply shocks in almost every sphere of life.
Freelance Revolution Rising
What is the situation of the freelance revolution? It is not easy to identify the freelancing growth ont the harsh economic and quantitative basis, after all most of digital talent platforms are private companies with no requirement to share financials.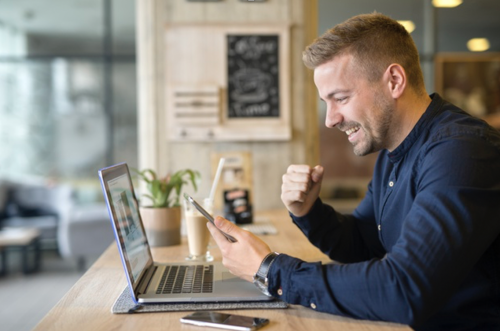 Surely there are a few trend indicators at a macro level such as the Toptal and Upwork surveys, BLS`s reports, and worldlists by consultancies such as the Accenture, McKinsey Global Institute and others. On an informal basis, the growth seems self-evident, incontestable and clearly reinforced by the impact of the COVID-19 pandemic. According to unofficial statistics the freelance growth seems pretty self-evident, absolute and clearly strengthened by the impact of the COVID-19 pandemic.
In parallel, the segment of digital payment systems is actively developing , which are more secure and trustworthy. We have no doubt you`ve already heard about Neosurf in Australia, CashtoCode in Germany and Interac in Canada which became popular among gamers, online shoppers and freelancers.
Final Thoughts
By the time the major lockdown was lifted, the damage done was irrevocable and everyone has just been trying to cut losses and gradually recover. Experts all around the world have said the economic recovery from the present state can only commence in 2021 when the lockdown is lifted and possibly a vaccine discovered. Yet, the impact of this event is predicted to linger on for close to a decade due to the fatal impact it has had. A crisis like no other will have a recovery like no other, that's for sure! As we all hope the whole world bounce back from this trying time stronger.
---
Interesting Related Article: "Your Website Not Getting Traffic? Here's What You Can Improve"