Medical malpractice cases are complicated. To succeed at them requires the legal skills of a medical malpractice lawyer. They will know how to prove a healthcare professional provided their patient with inadequate care. Certain things should be considered when choosing a medical malpractice lawyer.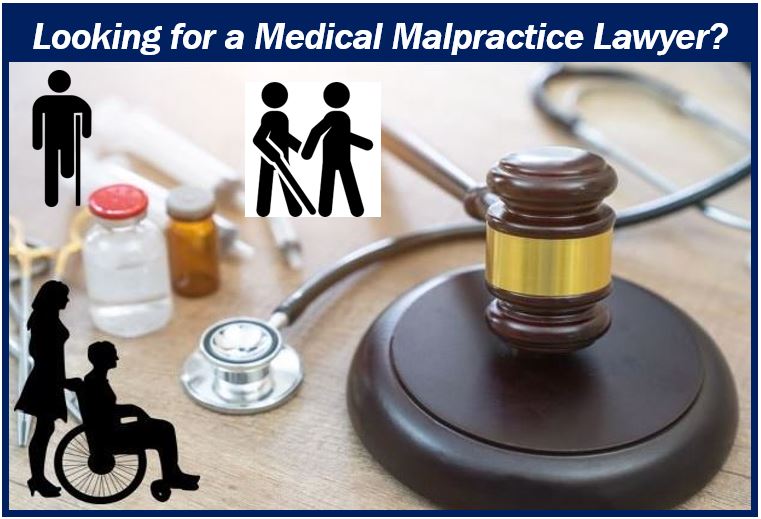 Specialized Field
Succeeding at medical malpractice law requires extensive knowledge of legal as well as medical issues. A successful medical malpractice lawyer will be an expert at handling all the challenging procedures involved with these kinds of cases. They are attorneys who practice this area of the law in one of two ways.
When healthcare providers are the subject of a medical malpractice lawsuit, they will defend their interests
When an injured patient has a legal case against a healthcare provider, they will represent their interests
Finding a Medical Malpractice Attorney
Many people begin by asking those they know about attorneys. Family and friends may not have any direct experience with a medical malpractice attorney, but they probably know someone who has. It's also possible for a person to do research online and try to discover a good match for their case.
Biographical Information
A person may want to know if an attorney specializes in medical malpractice. They may want to know about an attorney's education and experience in the legal field. It is possible to discover articles an attorney has written on the subject of medical malpractice and more.
Professional Organizations
It is a good sign if an attorney belongs to professional organizations associated with medical malpractice and the law. Other things to look for are if they are an active member of the organization as well as if they hold or have held a leadership position. This will show they've earned respect from other members.
Meeting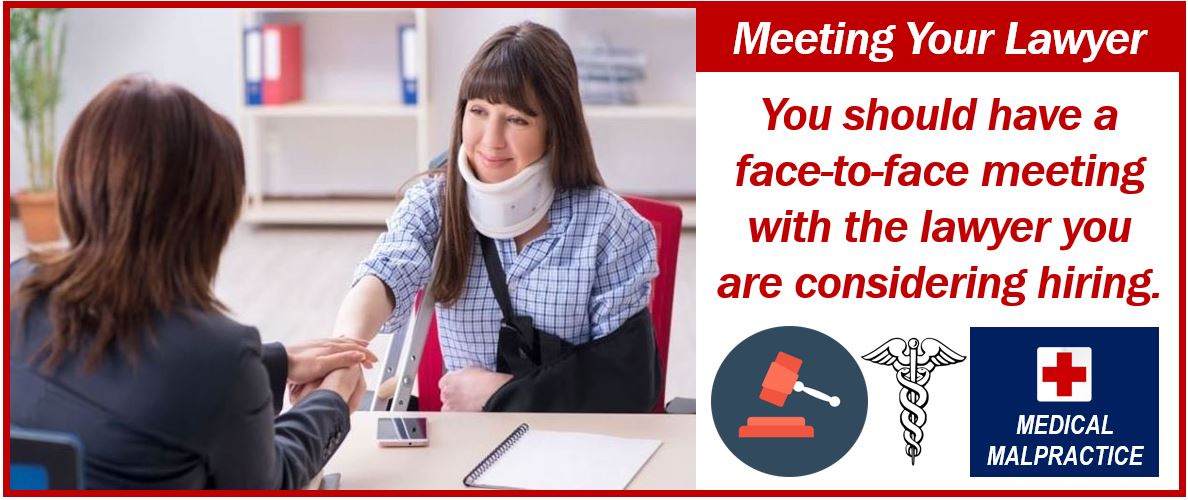 A person should want to have a face-to-face meeting with an attorney they are considering hiring. Many medical malpractice attorneys are very busy. They may want to meet with a prospective client, but they will have an intense schedule. When trying to schedule a face-to-face meeting, it's important to take this into consideration.
Experience
Not all attorneys have the same level of experience. An attorney can spend years in general legal practice. This means they have handled cases involving everything from real estate to criminal matters. It's important to hire an attorney who has the necessary experience and specializes in handling medical malpractice cases.
In larger firms, the less experienced attorneys will work with the more experienced attorneys on a case. It's important to hire a medical malpractice attorney with a history of successfully negotiating a fair settlement as well as winning cases in a court trial.
Cost
Before a person gets a face-to-face meeting with a prospective medical malpractice attorney, they should make certain the consultation is free. During the meeting, the attorney's fee for the case should be discussed. Many medical malpractice attorneys will work on a contingency basis. They will only be paid if they get an acceptable settlement or win their client's case in court. Their fee is often a percentage of the jury verdict or the settlement.
Resources
When choosing a medical malpractice lawyer, it is important to determine the types of resources they have available to them. A successful attorney will have a network of established and proven experts and consultants. These professionals can provide an in-depth analysis of medical protocols and procedures. They should also have an experienced support staff and more.
Personality
When someone is looking for a medical malpractice lawyer, it is important they are comfortable with that person. They will be working with them for a long time. A client should feel a connection on a personal level with the prospective attorney. It is something that should be taken into consideration.
Reputation
It is possible to check with past clients, judges as well as other attorneys to discover a lawyer's reputation. An attorney with a good reputation is taken more seriously in court and by other lawyers. They all know the attorney is professional and follows the rules of the court.
It is important to take the time necessary to choose the right medical malpractice lawyer. With a little effort, an attorney can be found who will make the entire process as easy as possible. It all begins by knowing what to look for in a medical malpractice lawyer.
---
Interesting related article: "What is a Lawyer?"