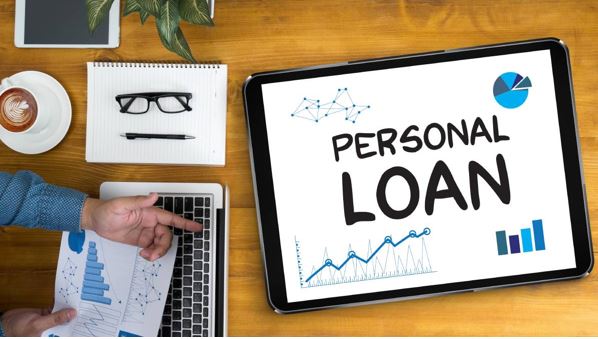 It is not unusual to face a cash crunch, especially if you are at the start of your career and away from home or about to relocate but yet to settle. Moreover, life in general is unpredictable, and an emergency is just around the corner without you getting even a whiff of it. For instance, a family member might need medical assistance, and you are responsible for taking care of their bills. In such cases, if relying on savings is not a preferred option, you can always apply for a personal loan. This unsecured loan can provide the finances required to take care of the expenses at hand.
However, before applying for this loan, you must ensure it is affordable. One of the most critical aspects that borrowers must focus on while applying for a personal loan is the interest rate the lender charges. This is because a personal loan interest rate significantly influences the monthly instalments of the loan. Unsurprisingly, borrowers always look for the lowest interest rate on a personal loan.
If you need a personal loan and are looking for banks that offer competitive interest rates, look at the following list to find out!
IDFC FIRST Bank
Borrowers that apply for a personal loan from IDFC FIRST Bank can get interest rates starting at 10.49%. This bank does not charge any hidden prepayment charges, loan interest, or processing fees. You can visit IDFC FIRST Bank's website and use a personal loan EMI calculator to understand the EMI payments of the loan before applying for it.
IDBI Bank
IDBI bank offers personal loan interest rates in the range of 8.10% to 9.90%. Note that interest rates could differ based on whether you are a salaried or self-employed individual.
State Bank of India

State Bank of India offers personal loan interest rates in the range of 10.10% to 11.85%. Also, note that you can get an overdraft facility available at an additional interest rate of 0.50% over a term loan.
Bank of Baroda

Borrowers applying for a personal loan from Bank of Baroda can find interest rates in the range of 9.20% to 16.55%. The interest rate would depend on the type of personal loan category that borrowers choose.
Before applying for a personal loan, make sure that you are aware of the lender's eligibility criteria as well as their documentation requirements. You should also consider the factors lenders consider while offering interest rates to borrowers. These factors include your credit score, monthly income, employment type, etc.
While looking for the best bank for a personal loan, the interest rate is not the only factor to consider. You should also determine whether the lender offers instant personal loan application approval, minimal documentation, and flexible repayment tenure.
---
You may be interested in: How to Get the Funds You Need with a Low-Risk Personal Loan