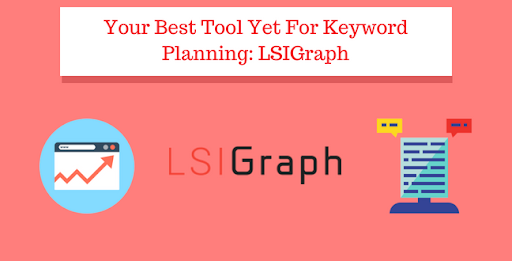 When you get started on writing your content, having a main keyword sometimes isn't enough. You'll need supporting keywords to help in order to make your content relevant and get it ranking high on the search engine results page.
So what you really need are LSI keywords.
What is an LSI Keyword?
LSI stands for Latent Semantic Indexing. LSI keywords are semantically related to your main keyword. They help to provide more substantial contextual information to the search engines and users.
Now, instead of having just one or two main keywords, you can also have a list of related keywords with just as much search volume and stack it up to build a rank pulling article.
"The more LSI keywords you embed into your content — the better Google understands what your page is about." Brian Dean – Founder of Backlinko
What makes LSI keywords different from just keywords?
For example, let's say you're writing an article and you include the keyword 'Tesla'. It might cause some confusion as to whether you're talking about a famous public figure or a vehicle manufacturer. If you add some LSI keywords like 'tesla model s' or 'tesla stock', it'll help search engines and users to understand better about your content. It helps to increase relevancy and build context.
Search engines understanding better about what your article is about will help to rank it better. In other words, LSI keywords are the key point of your ranking formula.
How can you get started on LSI keyword research?
Well, the simplest way would be to search for your keyword on Google and take note of the related searches.
Those are the terms that you can be sure that Google associates with your main keyword.
But this isn't practical or effective in the long run nor does it give you much information other than a confirmed association from Google.
There is a unique keyword research tool on the market now that focuses strictly on LSI keywords. So let me share it with you.
What is the best LSI keyword generator available?
There is a popular LSI keyword generator called LSIGraph. It has a database of 22 million (and counting) LSI keywords.
Simply type in your main keyword and you'll be served with a list of related keywords. With their premium features you'll also get access to keyword search volume, cost per click (CPC), competition, and LSV.
Let me give you a simpler explanation.
Search Volume – You can know how frequently the phrase was searched in the last 12 months. This is important to make sure your keywords are up-to-date and relevant to your audience's interest.
Cost-per-click – This is useful when it comes to searching for LSI keywords to be used in ads. The CPC data is extracted from Google AdWords so you can be sure of how valuable a keyword is.
Competition – This shows you how difficult or how easy it is to rank for this keyword.
Latent Semantic Value – LSV takes into account the search volume, keyword competitiveness, and traffic potential from LSIGraph's database from over six years of service. They created this algorithm that can tell you precisely how valuable an LSI keyword is. The number ranges from 0 to 100, with 100 being the best and 0, the worst. Keywords with a high LSV will be easy to rank, relevant, and draws in a bunch of audiences.
Semantic Writer
Once you've found your LSI keywords, the tool doesn't even stop there. You can use the Semantic Writer to optimize your content. This feature analyzes your content and provides you with data and suggestions to ensure that your content is SEO-ready.
How can LSIGraph's Lifetime Deals help me?
LSIGraph's lifetime deals can grant you lifetime access to LSI keywords.
You can have unlimited searches and access to all that LSIGraph has to offer.
What this means is, you can use it for your content planning, your ads planning and serve it to all your clients too for a lifetime! 
Hey, here's a little extra something
Let's say you've done your LSI keyword researched and published your content. You check back in a couple of weeks on the analytics but realized that traffic still hasn't improved. It might still be missing something.
This can be solved by doing a keyword gap analysis. This helps you to discover new keyword opportunities that can drive more traffic and higher rankings by analyzing your competitors instead.
To do this, you can use a keyword gap analysis tool called RankingGap. It shows you keywords that you and your competitors have in common, keywords that you are missing out on, search queries that people used for your niche, and even keywords that only you are ranking for.
There's a total of 4 keyword views that you can gauge insights from; Common keyword view, Missing keyword view, Gap keyword view, and Unique keyword view.
You may be interested in: What is Latent Semantic Indexing – A Beginners Guide