Considering that the dropshipping business requires little or no startup funds, it has become very competitive. A lot of people who have no means of starting a traditional eCommerce business now have the opportunity to engage in dropshipping.
Once you can afford a laptop, website, and functional internet, you can start your dropshipping business. Fortunately, some countries ensure that their citizens have free internet, and you can also freely host your website; in such a situation, your major task will be how to source a laptop.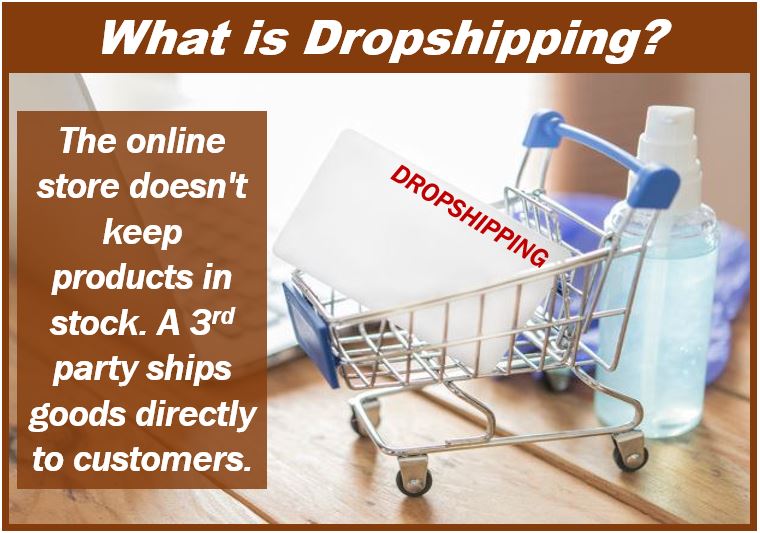 Problems that are associated with finding a warehouse and keeping inventory that you encounter in the traditional eCommerce business do not exist in dropshipping. The fundamental requirement is finding a good dropshipping platform for sellers that will take care of product sourcing, order fulfillment, tracking, warehousing, and shipping; once you can do this, your business will be to focus on how your brand builds its client base.
The ease with which online retailers can start dropshipping makes it very appealing and hence very competitive. As a drop shipper, it has, therefore, become very crucial for you to know the following tips that will ensure you maintain your relevance in the market.
1. A good service provider for sellers
Just as you have a lot of people in the dropshipping business, there are also a lot of service options for sellers; everybody wants to make money and sometimes, people don't consider the importance of satisfying customers. The services for sellers you engage with should ensure that you get quality products; after all, you don't come in direct contact with the products you sell to your customers.
Products you sell to your customers must meet their expectations; if you don't engage with a credible and reputable platform for sellers, your products will most often be returned for lack of quality. The trust you should build with your customers will be at stake, and chances are that customers will churn your brand.
Don't forget that customers now have a lot of platforms to share their reviews, and negative reviews will harm your business.
2. Delivery time
Customers buy products to meet particular demands in their lives; they expect these products to arrive in due time. Just as the service provider for sellers is responsible for sourcing, stocking, packaging, and labeling products, there must be a carrier that ensures the product gets to the doorsteps of your customer.
Incidentally, total delivery time is made up of processing time and shipping time; it is, therefore, necessary that you acquaint yourself with the processing time of products you offer and the delivery time from the carriers. This information must be made available on your website for your customers before they place their orders.
The essence of this is to ensure transparency in your business dealings; transparency builds trust and trust builds brand ambassadors. According to a report, 73.6% of shoppers see shipping as the most important thing in their shopping experience and also, and a whopping 83.5% may not shop with a brand after experiencing an unsatisfactory shipping experience.
This means that your relevance in the market has a lot to do with the delivery time of orders from your customers, the more you can keep up with your delivery time, the more your customers trust you. There are big eCommerce stores such as Amazon that can deliver goods very promptly; indeed, you can't compete with these giants, but your customers also know this and do not really expect you to do so, what they want is the assurance from you that they will get their products at the stated time.
While this may be so, there are organizations such as HyperSKU that can ensure that your products are delivered between 7 and 12 days. You need to make concerted efforts to go with the best, you don't completely miss out on the market.
Where your customers will go with your stated time, they may not be happy to wait forever for their products; if they believe that your delivery time does not meet their needs, they may have to seek other options.
3. Selling unique products
Having an edge over the competition is very crucial to your dropshipping market relevance; when you sell what every person sells, you don't have any competitive advantage. If your products are unique, customers will demand them, since they need your products to meet up with their needs.
Even when the delivery time of the competition is better than yours, if your products are unique, customers will afford to wait for some extra days for the delivery. After all, they know that it will be difficult for them to get these products from other sources, however, you have to try everything possible to keep up with your stated delivery time.
Don't assume that customers may not decide not to even purchase the products, no matter how important they may be.
4. Feedback from customers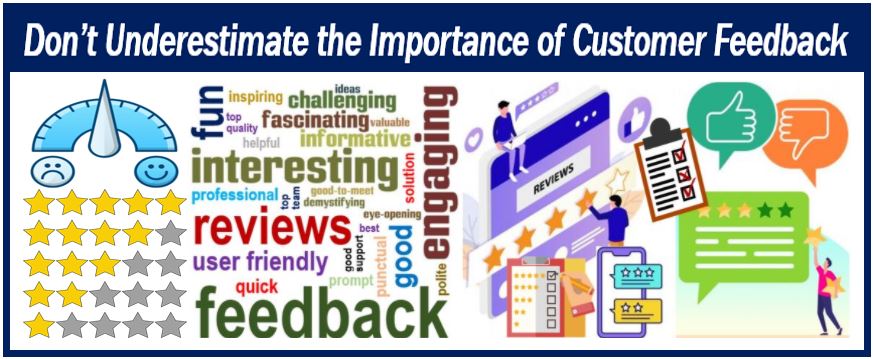 You need to listen to the voice of the customer (VoC), this is highly important for your relevance. Customers want a channel to communicate with you; they want you to see them as individuals and not as numbers.
By creating a forum for your customers to interact with you, you can understand their sentiments and pain points. This can be the magic wand you need to beat the competition; a simple way to do this is to create an FAQ section on your website, let your customers ask questions, and promptly give answers to their questions.
Another way to ensure you are giving your customers the best service is to check what the competition is doing that you may not have thought about; you can get this type of information from different customer review platforms. These platforms can enable you to understand what customers actually want and how your different competitors are faring.
Again, customers have access to different social media platforms where they share their views; you also leverage these to improve your customer expectations.
Conclusion
What every drop shipper strives to achieve is relevance in the market, this, however, is not easy unless you understand the nitty-gritty. The foundation for your relevance in the market is to get a good service provider for sellers, since you are not going to stock any product, the "soul" of your dropshipping business is the source of the products you want to dropship and that is your service provider.
If you can ensure this, all other factors that will contribute to your relevance can easily be achieved.
---
Interesting related article: