Most large and midsize for-profit entities acknowledge the obligation to support charities and nonprofit organizations in their communities. And most do provide some measure of financial support to a handful of handpicked organizations that work on leadership-favored causes. If nothing else, it's a nice tax writeoff.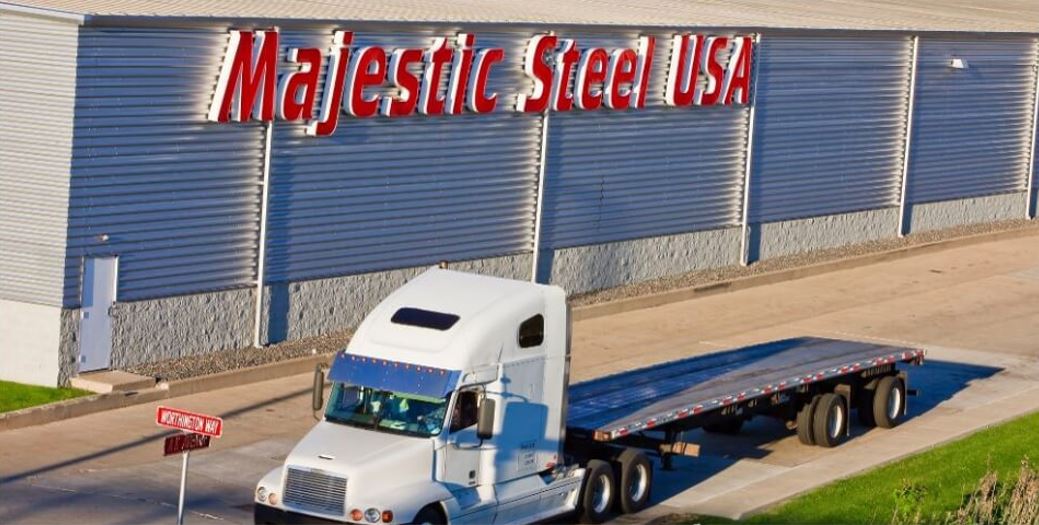 Not all large and midsize companies go any farther, however. This isn't because they're stingy, or because their leadership can't find worthy organizations to support, but because they believe they lack the institutional capacity to support robust programs of charitable giving while maintaining their competitive edge.
In other words, they believe they can't walk and chew gum at the same time.
Every organization is different, of course, but this line of thinking is often misguided. One needn't look far for examples of midsize for-profit companies performing far more than their allotted share of corporate philanthropy. In competitive industries, where every dollar counts, their efforts are all the more impressive.
Take Majestic Steel USA, a national steel service center headquartered in the Cleveland area. Under President and CEO Todd Leebow, Majestic has really upped its corporate philanthropy, despite stiff headwinds for domestic U.S. steel producers and distributors. Majestic's example is an inspiration for community-minded manufacturers across the country, regardless of industry. Here's how they're pulling it off.
Majestic Steel USA's Month of Giving Initiative
The annual tentpole for Majestic Steel USA's ambitious corporate philanthropy program is Todd Leebow's We Will Give Back initiative. This year, in honor of the company's 40th anniversary — Majestic was founded by Leebow's father, Dennis Leebow, in 1979 — Majestic designated August its official "month of giving," according to a release.
It was an all hands on deck effort. According to Majestic's release, some 112 Majestic employees donated more than 1,000 volunteer hours to nine different nonprofit and government organizations serving the Cleveland area, including:
Boys & Girls Clubs of Cleveland

Cuyahoga County Children and Family Services

Rescue Village, a local animal welfare agency

Volunteers of America

Ronald McDonald House of Cleveland

Cleveland Metroparks

Greater Cleveland Food Bank

Providence House

The City of Bedford Heights
For employees who weren't able to get time off work or otherwise take time out of their busy schedules, Majestic offered alternatives, such as donating canned goods and other supplies to partner organizations. According to figures provided by Majestic, the Greater Cleveland Food Bank alone received nearly 200 pounds of donated food.
Giving Back, Year-Round
Majestic Steel's self-proclaimed month of giving isn't its only nod to charity work this year. This fall, the company and its associates partnered with Habitat for Humanity to renovate a Cleveland home for one deserving family — part of what's become an annual tradition. Majestic associates give back at a variety of other company-sanctioned events throughout the year, ensuring that everyone eager to participate has the chance to do so.
More Than a Motto: Making Giving a Core Corporate Value
One thing about Majestic Steel's year-round philanthropy is clear: at this particular steel service center, giving is a core value, not something to be paid lip service one day out of the year and forgotten the other 364.
That hasn't escaped notice. In 2019, Majestic Steel and Todd Leebow were among the recipients of the Values-in-Action Foundation's Sam Miller Goodness Award, alongside some of the Cleveland area's top political and business leaders. That Leebow and his associates consistently put the needs of their community's most vulnerable members ahead of their own, in this case by supporting the Ronald McDonald House of Greater Cleveland, did not escape the Values-in-Action Foundation's notice.
They weren't the only ones. This year, Majestic Steel earned a place on ERC's Northcoast 99 list of the best workplaces in northeast Ohio for the 13th year running.
It just goes to show: When you commit to doing good things in the world, your neighbors are apt to take notice.
Be the Change You Want to See: How Your Organization Can Up Its Giving This Year
Let's review. If you're committed to reinforcing your organization's charitable mission and lending more support than ever to the charities you care about most, here's how to take a page out of active philanthropic partners like Majestic Steel USA:
Designate a week or month of concerted philanthropy

Empower employees to give to organizations they care about most

Include charitable work as a core employment benefit

Host or pick up the tab for charitable events

Write giving back into your company's statements of value

Embrace accolades, even if you believe modesty is a virtue
A robust corporate philanthropy program is within your reach — and absolutely worth your company's time and financial resources. You need only look to examples like Majestic Steel USA to see how rewarding it'll be.