The COVID-19 pandemic has caused many shifts in the workplace. Across the globe, workers have been furloughed, changed to part-time shifts, and have had to accept pay cuts. The result of these working dynamics is the financial challenge that is presented. One still needs to pay the bills and put a roof above their head. This means looking for ways to make extra money.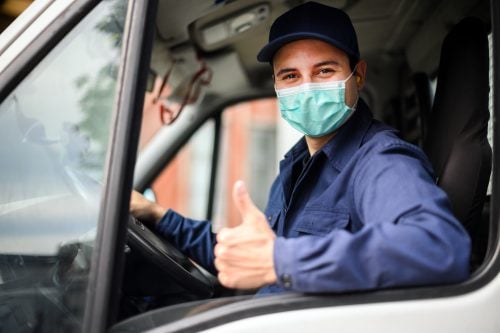 Fortunately, the shift in the digital landscape also allowed for the rise of job posting platforms where one can see a list of available jobs, and get the chance to sign up for them and get paid. You can make money fast by using these platforms to offer your services and attract employers.
There are tons of platforms you can sign up for to get customers but first, you need to know what kind of services you can get paid for.
1. Writing
For example, you can sell your writing services to companies that require content. Platforms such as Upwork and Freelancer, host employers in need to produce content regularly. On these platforms, you can find writing gigs in the form of blogs, proposals, and research projects. If you are talented in writing and interested in earning extra money, then it will surely be easy for you to find a project.
2. Proofreading
Whenever content is produced, there is a need for a second pair of eyes that can pick up errors and correct them. If you pay great attention to detail and are knowledgeable about certain writing styles and languages, then a proofreading part-time job is perfect for you.
3. Virtual Assistance
If you are talented at organizing documents and creating effective schedules, you can search for online platforms that require office or personal assistance. The beauty of the digital space is that you don't have to be in the same location as the person you will assist. All can be executed virtually. All you need to do is make sure that you have a reliable internet connection and can synchronize your times with your client if there is a time difference.
4. Voice Recordings
With different types of content produced daily, there's been a growing need to produce videos, podcasts, and other multimedia formats. This is why voice-over artists are in-demand these days. If you're well-versed in a certain language and can follow proper intonation, maybe a voice-over gig is the one for you. Voice-over artists are usually presented with a script which they are required to narrate in a specific tone and manner. All you need is a good, functioning microphone and a recorder, and you're good to go. Once that is submitted and approved, you get paid.
5. Manual Labor
You can look to sell your manual skills in the gig economy jobs space. Unfortunately, COVID-19 has meant many are sick and unable to tackle the daily demands of life. You can make money quickly by performing manual work such as gardening, renovating, walking dogs, becoming a registered driver, becoming a personal shopper, and delivering food. These gig-type jobs can make you money fast. There are different apps you can download and use to offer your services.
6. Sell your Space
If you have an extra room at home, you can list it up for rent. This means that you get to have a roommate with whom you can split the bills depending on your living arrangements. Not only do you make extra money from rent money, but you also get to save on bills. Make sure to advertise your space on reputable platforms to avoid shady proposals.

7. Network Marketing
The digital space is one that facilitates convenient business marketing. You can become an affiliate marketer and get paid for every purchase that is made. Affiliate marketing is advertising that uses other websites as a medium for advertising. For example, if you visit eBay and see a great deal on a computer or a television set, you can market the product and get a commission. If you have a link on your web page to a merchant's site, you get paid each time a consumer clicks on the link and purchases the product from the merchant's site.
Conclusion 
The pandemic changed a lot of things. It has forced everyone to adjust and adapt to different living dynamics. It even affected the way people earn money. Despite this shift, it also presented ways where you can make 100 dollars quickly. You can offer a variety of services like writing and proofreading, and get a roommate if you've got an extra room. Some of the options may take getting used to. However, with the pandemic still affecting livelihood all over the world, your best bet is to exhaust all your options to earn extra money.
---
Interesting Related Article: " How to Make Money from Building Custom Homes"