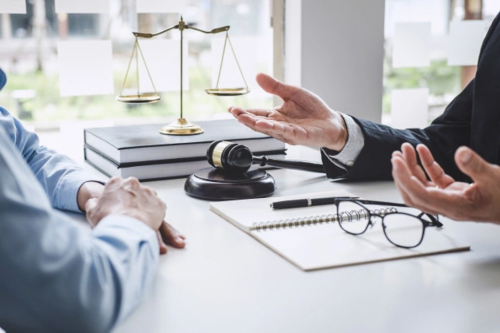 Accidents and injuries are traumatic experiences, and they take a toll on the finances and well-being of a family. Knowing one's legal rights can significantly save a lot of mental stress. An ill-informed step can block one's rightful compensation or long-term insurance benefits. A trusted personal injury lawyer can help an accident victim receive the highest possible settlement and support and care they deserve.
The right time to find a Halifax personal injury lawyer
If the victim can find a Halifax personal injury lawyer, a grim situation can be dealt with smoothly by seeking legal advice, and the correct course of action can be decided before speaking to the insurance and adjuster before signing any document. There is also a time limit within which a claimant should submit their claims with the insurance company. Once this limit is breached, the victim loses the right to sue.
What can a personal injury lawyer do for you?
A Halifax personal injury lawyer can help the injured person get the total value of their claim. An insurance company has vast resources and trained professionals to protect its interests, making it extremely difficult for a layperson to receive their share in total.
However, suppose someone wanting to be compensated for an injury sustained during a car injury manages to find a Halifax personal injury lawyer at the right time. In that case, the hurdles can be easily overcome.
However, it is best to know how one can get the best out of their lawyer. Here are some handy points:
Ask questions, don't be shy
A personal injury lawyer is your best friend post an accident. When you find a personal injury lawyer, it is best to get answers to all the questions instead of holding doubts. During an appointment with a lawyer, one should take advantage of the time. Ask questions about the lawyer's experience, whether they have dealt with cases similar to yours, and the percentage of such cases received by the firm.
Go for a detail seeking a lawyer.
A detail-oriented personal injury lawyer will make an effort to understand the extent of your injuries and mental trauma. A professional lawyer can then help you with the amount of your rightful claim and plan the next move to ensure all insurance claims are settled in a hassle-free manner.
Lawyers should understand your medical condition.
A personal accident lawyer will provide all the necessary guidance for the deposition process. Understanding the medical aspect of the situation will help both the lawyer and the victim in dealing with the insurance adjusters who may try to lowball a claim.
Lawyers should have empathy.
While a lawyer, who is a thorough professional, is recommended, make sure they have empathy and make you feel comfortable. Such a lawyer should also be approachable and easy to communicate with.
Understandably, a person reeling under pain from fresh injuries can hardly make clever moves to get the entire claim of compensation. It is best to find a lawyer when a person has been injured because of someone else's fault immediately after the mishap and act according to their advice.
---
Interesting Related Article: "Common Questions Asked by Personal Injury Claimants"