When it comes to site positions on SERP, backlinks are one of the primary ranking factors that you should take care of. If the SEO aspect of site promotion is approached correctly, then backlinks help the online resource to win the trust of search engines and create brand awareness around the product you work on.
As a result, the positions of the web project in the search results will grow, the traffic will rise, and company revenue will increase accordingly. What should you know about backlinking? How does it work? And what should you be aware of when developing a site promotion strategy?
Effective Backlinking – From A to Z
Link building is an effective strategy for website promotion by placing backlinks on third-party resources. The main task of link building is to raise the authority of your web project in search engines. The higher the authority of the site is, the better position in the SERP it has. Therefore, it is critically important to create SEO backlinks and regularly post them on trusted online platforms.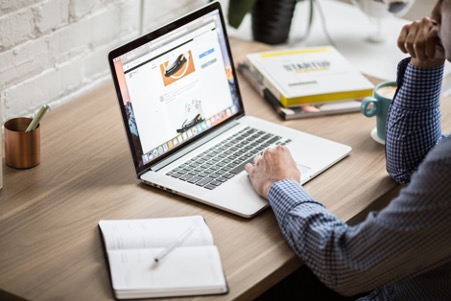 The purpose of any link-building strategy is to qualitatively build a strong link profile of the site and achieve the site's top positions on search result pages. Building an effective backlinking strategy requires the smooth development of the link profile with no sharp drops and leaps in link building.
You should not seek to provoke a link explosion and bring search engine sanctions to the site. Instead, you should find a balance. As a result of a well-thought-out backlinking strategy, you can get the site into the TOP rankings, maintain its position and visibility.
Before creating a link strategy, you should define the pages that backlinks will lead to – these LP should bring traffic and generate leads. Since it is rather a complex task, you will hardly go far without in-depth preparation, market research, and competitor analysis. The works that should be carried out when working on a site's link building go as follows.
STEP 1 – Current Link Profile Analysis
Quality audit of existing backlinks;
Removal of low-quality links;
Competitor link profile analysis;
Drawing up a link building strategy for 2-3 months.
STEP 2 – Quality Control
Regional affiliation of sites for posting backlinks;
Traffic and TCI check-up;
Selection of thematic/narrow niche sites;
Preparation of anchor/non-anchor links ratio.
STEP 3 – Tactics for Working with Backlinks
Outreach;
Blog posting;
Content marketing;
Review posting;
Crowd marketing;
SMM-related approach.
As a result of the above actions, you should develop an all-covering backlinking strategy that will guide you on the type of backlinks to post, the posting frequency, and platforms to involve.
Competitor Link Analysis as a Part of a Backlinking Strategy
Before getting your hands on link building, we strongly recommend that you learn from other people's mistakes. Do not rush and conduct a detailed analysis of competitors' link profiles. To make it happen, you need to perform the below steps:
List your key competitors by niche;
Select several services for analysis;
Analyze your competitors' strategy;
Make notes on a table.
Tools
We recommend using specialized online services to analyze competitors:
Ahrefs;
SEMrush;
SerpStat;
Netpeak Checker;
Most often, the tools complement each other and provide slightly different information. In case you do not know what instruments will work best, you can always test out different solutions or check the ones that are free to use.
Backlinking Strategy That Works
Developing a backlinking strategy requires a step-by-step approach. You cannot go straight away to posting a backlink on the very first site you find on Google. Stick to the below, and you will achieve great results:
Prepare an anchor sheet – For systematic site promotion, we recommend keeping a table covering all the links you post. The optimal ratio is 20% anchor links and 80% non-anchor links. Search engines believe that anchor links are pure commerce, while non-anchor links are more altruistic, sincere recommendations. So, there should be more of them.
Update the document – The anchor list should be a dynamic document. It is should be created after analyzing your competitors and maintained throughout the life of the site.
Maintain a balanced dynamic mass growth – Increasing the number of links is an important promotion factor. Link growth must be constant, but it shouldn't reach extreme levels.
Check backlink site quality – When analyzing competitors, pay attention to the sites they post backlinks on. List your "potential platforms" in the table, check them for the trust/traffic/TCI.
Track stats – You should always know what backlinks perform well and which ones you should get rid of. That's why it is important that you keep an eye on the Google report stats and act accordingly.
A strong link profile cannot be created overnight. Months or even years of hard work are necessary to develop and implement an effective backlinking strategy. However, since this is the very foundation of any site that will determine its future ranking, backlinking should be approached thoroughly.
---
Interesting Related Article: "How Do Backlinks Impact Your SEO?"