When you start your own business, you want to ensure that you set up the best office environment for yourself and your employees. This means having an office that consists of things that motivate and also provide tools to encourage people to focus, work harder, and also take time outs so that they can balance their time effectively without burning out.
The key is to create a comfortable, clean and unique environment that is sure to bring out the best out of all your employees on a daily basis, so much so that they actually look forward to coming into the office everyday. 
Read on to discover 7 things that you can do to create a better office environment.
Constant cleanliness
Nothing demotivates and stresses a person out more than dirt and clutter- we may not be actively aware of it, but it's certainly a fact. Ensuring that your office space not only looks clean, but is actually cleaned properly from top to bottom is imperative in keeping the mood in the office positive. The last thing you want is sick employees because the air is unclean, or even worse, a pest infestation problem.
You need to ensure that you employ professional exterminators every couple of months to get rid of any kind of bug issues. You should also keep yourself well educated on the different kinds of bugs and what they can do. The reviews on Pest Seek are a great resource to get this kind of information. The last thing you want is people suffering from bug bites just because the office is unclean. Hire a professional cleaning service to take care of the office for you so that it's done right.
Recreational space
To keep the balance stable in the office, and to keep spirits high, you need to consider having a recreational space set up for your employees. Something as simple as a dart board, pool table, or even a ping pong table will make a huge difference.
You can have board games or even arcade games put into a room, along with refreshments and a couple of shelves stacked with books and beanbags for comfort. By doing this, you show your employees that you understand and respect the importance of taking time out to unwind so that they are able to focus once again after feeling rejuvenated after taking a break and letting loose.
Convenient office furniture
Furniture serves two purposes in the office- it contributes to the overall image, and we all know how aesthetics affect our moods, and it also makes a big difference to our health, especially if we're going to be spending hours using it. We cannot forget about convenience, of course! Having ergonomic chairs brought in for your employees will go leaps and bounds into making sure that they don't develop neck and back problems as they work. 
Lighting is important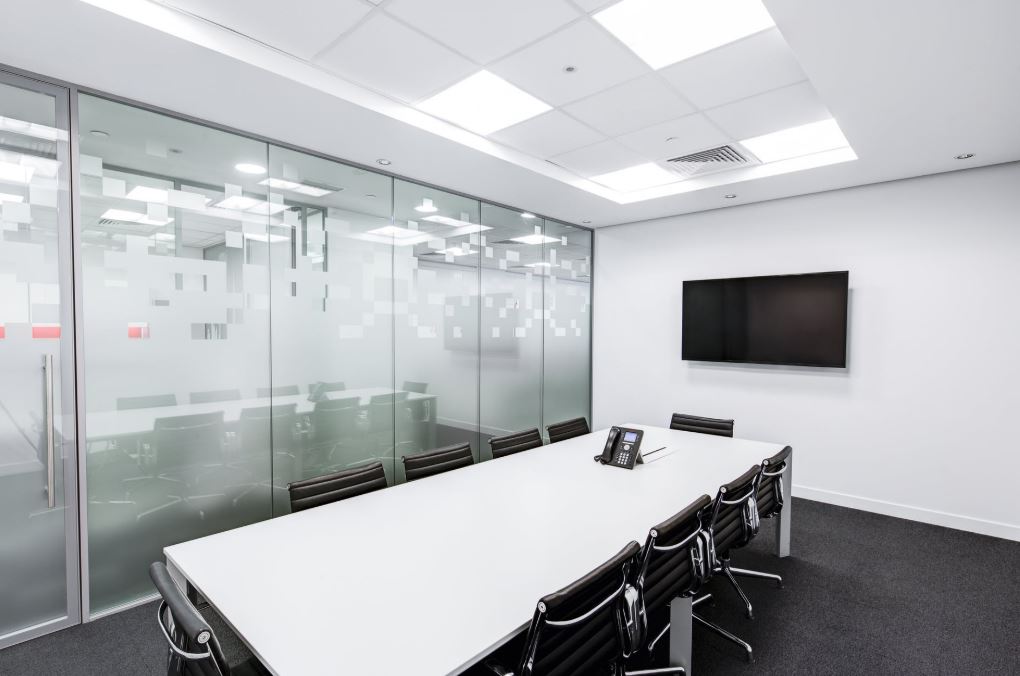 Lighting is extremely important as it really does have a great effect on mood. If you have an office that has poor lighting and is dark all the time, then this is definitely going to put a damper on people's behavior. Make sure that during the day, your office has as much natural light coming in as possible, because there's nothing quite like it. In the evening, be sure to light the office strategically- have lamps on every desk as well as good, comfortable lighting throughout the office.
Get active
Sitting at your desk all day can be really bad for the body and depressing as well. You should make it a point to get your employees together every once in a while and arrange an outing. You can even do something for charity and do a walkathon or a fun barbeque during the weekend. If possible, you should arrange to have your office located close to a gym and get all your employee discounts so that you can encourage them to work out.
Encourage open communication
A healthy office environment thrives on open communication. Make it a point to encourage your employee to all pitch their ideas and have brainstorming sessions. By doing this, you allow them to feel like their opinions and ideas are valuable.
Offer education
The key to growth is to always educate your employees. You need to always provide courses and seminars to your employees so that there is room for new ideas and growth. It's important to always stay relevant and up to date on the latest technologies and information in your field.
The 7 points mentioned above are bound to create a much healthier working environment in your office. Attention to detail will always go a long way, because you spend a lot of time together in that office, so it is imperative to foster a good environment for everyone in order to grow.
__________________________________________________________
Interesting related article: "What is Ergonomics?"