Specialising in a particular area or focusing on a specific niche can be a viable way to run a successful business. In fact, being recognised as a brand with specialist products or expert services can be highly lucrative. However, you need to have a contingency plan in place so that you can continue to thrive if something threatens your core activities.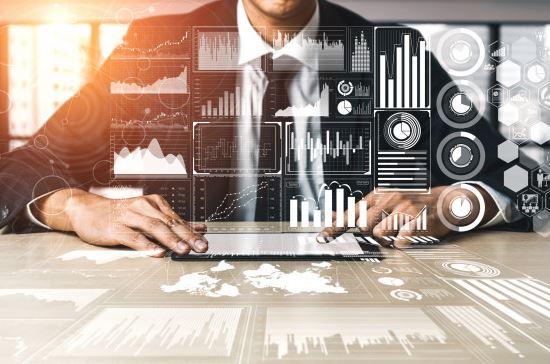 As many companies are discovering due to COVID-19, the more versatile your business is, the more chance you have of overcoming tough times. While lockdown restrictions and trading suspensions couldn't have been predicted a year ago, savvy business owners will have had a variety of contingency plans to fall back on in the event that they were unable to maintain their usual operations.
If you want to future-proof your business, it's important to retain flexibility. To give your enterprise the freedom it needs to survive and grow, check out these four ways to enhance your versatility now:
Expand your target audience
If your brand is known for a particular product or service, it's likely you're focusing your marketing efforts on reaching one core demographic. In most cases, however, niche products and services could be tailored towards another audience with relatively little input.
With some creative thinking, you could broaden your target demographic without any significant increase resources or the need to modify your production line or operations, giving you the opportunity to substantially increase sales without requiring further financial investment, expanding your target audience is a sure-fire way to show your versatility and boost your income.
Launch in a new market
The internet makes it easy to operate on a global scale but are you really taking advantage of the opportunities that are available? You may already offer international shipping, for example, but have you focused on building your brand in a particular country or region? If not, it's time to start creating brand awareness in another market and letting your reputation reach an overseas audience.
While this can be trickier for service businesses, it's relatively straightforward for most retail companies or manufacturers. Providing your products meet the country's standards and can be imported, you could find that this is a highly effective way to overcome challenges and maintain an impressive turnover.
Ensure access to key facilities
No matter what type of business you own, there will be some essential facilities you're dependent on. Whether it's an internet connection, a production line, or a workshop, it's important to know exactly what your business needs in order to keep operating. Once you've identified your essential needs, make sure you have a back-up plan for when things go wrong.
Some facilities are easier to access than others, so focus on the ones that are harder to replace. If your internet goes down, for example, you can use a temporary secure connection to facilitate online access. Similarly, if you depend on cold storage to keep operating, an emergency refrigeration trailer could enable you to hit your targets without any disruption, even if your in-house equipment fails.
If your factory floods, however, you're going to need to find alternative premises to operate out of while yours can be cleaned up, repaired, and refurbished. While no-one wants to think about a disaster striking their business, being prepared for any eventuality will help to maintain your operations without any loss of income if something goes awry.
Launch new products and services
A standout product or an innovative service can grab people's attention and turn your enterprise from a start-up into a well-established SME but don't be tempted to rest on your laurels. If you want to keep people's interest and facilitate another wave of sales, you'll need to introduce exciting new products and services.
Before you launched your business, you probably spent months or years working on your initial offerings. It might be tempting to rush a second line to the market or introduce a new selection of services quickly but it's vital they offer genuine value to the customer.
Spend time researching your market before you design a new product or service and put as much consideration into your second series of launches as you did your first. When you can guarantee your new products and services will satisfy and impress your customers, it's time to make them available.
Why Versatility Matters in Business
You can't always predict what will happen to your target audience, your competitors, or the economy as a whole. Providing your business is versatile, however, you can overcome any potential changes or disruptions and keep your business profitable.
---
Interesting related article: "What is marketing?"