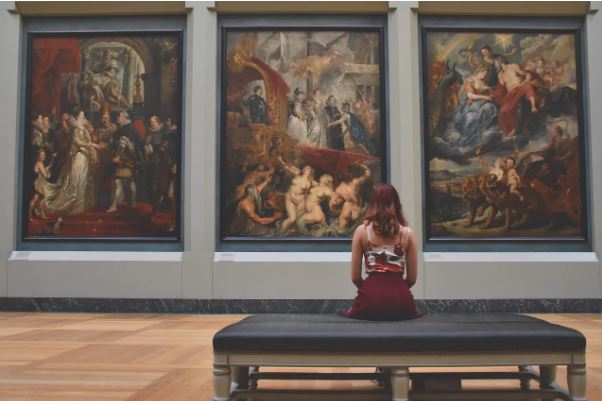 Despite what you may think, collecting arts is not an extravagant hobby reserved exclusively for Russian oligarchs or Arab billionaires ready to pay staggering sums for another art piece to hang at their luxurious villas.
In reality, you do not need to be rich to own a piece of original art – even created by a world-famous author – as everyone today can afford to hang a beautiful picture or print at home.
The ever-growing number of galleries across the globe is a sure sign that more and more people are involved in buying and selling different types of art. Needless to say, both gallerists and artists have something for everyone and it's not true that they're only interested in big collectors – in fact, they are also looking for those who start small.
Many art buffs…
… with years of experience under their belt will tell you that they began with a $1,000 budget to boast pretty impressive collections worth hundreds of thousands of dollars today. For the majority of them, a hobby turned into an incredibly successful business, a kind of win-win combination.
Well, they still love art and enjoy hunting for bargains, discovering young talents, and everything else that goes hand by hand with being a collector but now they can also make money doing something they love.
You'd be surprised…
… to find out how many people in different corners of the world want to establish their own art collection but often do not know where to start. With so many options out there, newcomers face a multitude of challenges as they are not sure which piece is a good investment and which is not.
If you are one of those who are plotting to mix business with pleasure, here is our comprehensive guide on how to make your dreams come true. With a little bit of knowledge and some good advice, you are set for a successful endeavor in the amazing world of fine art.
Why Contemporary Art
Contemporary art is an obvious choice for those who make their first steps in this wondrous universe. Not only you will have a vast choice of options at your full disposal but you will also be able to find a decent piece at a good price. Even if you cannot afford a certain painting, you will always manage to find an excellent print or fabulous etching to match your not so deep pockets.
The importance of research is hard to overestimate, hence do your best to gather all essential information about young artists represented by renowned galleries at your place. Of course, buying locally is not a must but many beginners find it much easier to cooperate with people they can meet in person, all the more so, they have an opportunity to see the piece of art with their own eyes.
It's common knowledge, galleries have close ties with one another, so no worries if something you like is thousands of miles away from the place you live – all chances are, your local art house will gladly get it for you in a short period of time. In fact, browsing websites of various galleries can be very useful and stimulating, especially if you want to get the whole picture of what is on offer.
Major Movements
Although the so-called Art of Today cannot brag of a very long history, it's essential to set aside some time and familiarize yourself with its rich heritage. The majority of art historians agree that the late 60s or early 70s of the last century can be considered its cut-off point. To better understand the diversity of contemporary art, let's take a close look at the main movements that make its essence and history.
Just a heads up, in this section we won't cover Performance, Installation or Street Art – even though they do make a significant part of Contemporary Art, they hardly can earn you money.
We bet Andy Warhol and Roy Lichtenstein do not need a special introduction as these artists are worldwide famous as true pioneers of Pop Art. Generally defined as "designed for a mass audience", it emphasized common and often banal things from our everyday life, usually with a twist of irony.
At some point, Pop Art contributed to the formation of Conceptualism, which in some way didn't think of art as an ordinary product, giving the center stage to the idea behind the final result. Damien Hirst and Jenny Holzer are the most known representatives of this movement, which is still going strong today.
Still popular nowadays, Minimalism offers exactly what it says on the tin – simple and abstract forms that make people think of what they are seeing. Donald Judd, Sol LeWitt, and Dan Flavin are key names to remember if you are interested in this type of art.
Quite simply, artists who work in this style use photographs to reproduce them with incredible accuracy and stun the world with super-realistic portraits, landscapes, or any other items. If you've even seen huge portraits created by Chuck Close then you know what we are talking about.
Museums
Thanks to modern technologies and the rapidly developing internet in the first place, now you can gain entry into the most famous museums scattered across the globe. What's more, you can enjoy all the precious masterpieces without a need to leave your cozy place. However, if you have an opportunity to check some of the world's best collections in person, do not skip it, all the more so, they might be not so awfully hard to reach.
If you are not that lucky to have a modern art museum or a decent gallery in the city where you live, then consider visiting a decent spot on your next trip and plan accordingly. Wonder, where you can see the best examples of contemporary art? Here are some places you cannot afford to miss!
The Broad Museum, Los Angeles, USA
The Broad is not just one of the most extravagant buildings in Los Angeles, it is also home to one of the best collections of contemporary art. It numbers 2,000 pieces created by over 200 artists including Jean-Michel Basquiat, Mark Bradford, Jasper Johns, Jeff Koons, Barbara Kruger, Yayoi Kusama, Kerry James Marshall, Julie Mehretu, Takashi Murakami, Robert Rauschenberg, Ed Ruscha, Cindy Sherman, Cy Twombly, Andy Warhol, as well as a host of younger artists.
Whitney Museum Of American Art, New York, USA
Informally known as "Whitney", it is fully devoted to American art, paying special attention to living artists. If you want to see the most comprehensive collection of contemporary American art, then this museum is the right place to visit. Did you know that such significant figures as Jasper Johns, Jay DeFeo, Glenn Ligon, Cindy Sherman, and Paul Thek got their first in-depth museum surveys at the Whitney?
Guggenheim Museum Bilbao, Bilbao, Spain
A bright star in the constellation of Guggenheim Museums, it has managed to assemble a truly unique collection that lets visitors discover the art of modern times. Some of the pieces you will come across in Bilbao are considered icons of the contemporary era, so no wonder, this museum attracts a huge number of art lovers from around the world.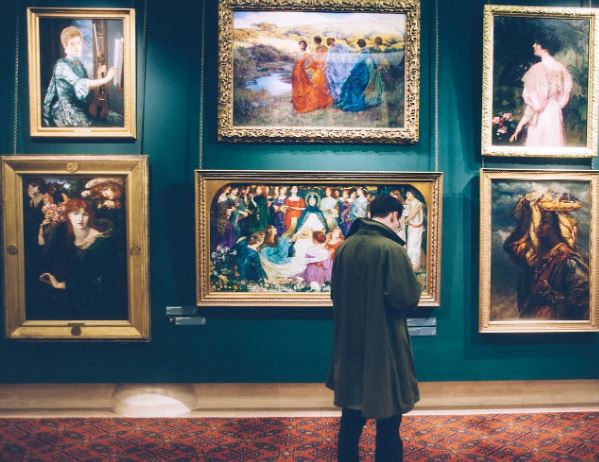 The Best Time To Start Collecting?
Right now! Just with many other things in life, hesitation may cost you dearly. If you really like a piece you see, no need to think it over and over again – simply buy it before it's too late. Remember, you do not need someone else's approval to be happy – if anything, who says the "wise" guy is the one and only untouchable authority?
When you make a choice, do not consider the style of your house or how the new piece will fit the furniture – listen to your heart and to your first impression, which is the right one, as a rule. Sometimes, the picture or sculpture you (apparently) can't live without will come with a somewhat higher price than you expected.
Should you risk and go beyond your budget? Well, the risk can pay off if you know exactly what you are doing but if you are not quite sure, it's better to stay away from eventual disappointment. Perhaps, it's one of the situations where it is a good idea to seek the advice of more experienced colleagues. True experts worth their salt will never mislead you but rather honestly share their opinion.
Younger Artists vs Big Names
Many newbies in the world of fine arts are presented with a dilemma: either betting surely on the renowned master or taking a certain risk of investing in a young yet promising author. As practice shows, in the great bulk of cases, it is mainly about money rather than the prestige of owning a piece created by a legend – the common belief is that the latter should cost you a fortune.
There are plenty of misconceptions…
… related to the fine art market and the ultimate unaffordability of the big names for "ordinary" people is one of them. Naturally, nobody indulges in illusions about paintings of Jean- Michel Basquiat or Damien Hirst but you would be pleasantly surprised to know that the beautiful works of some very famous artists can be yours for a reasonable price.
For instance, if you want to buy Andy Warhol art, a plethora of opportunities to invest your money wisely is literally at your fingertips. Although his paintings are known for reaching mind-blowing prices at auction, the wondrous prints of the father of Pop Art offer a far more accessible entry point for collectors.
Criticized during his lifetime for being obsessed with consumer culture, Warhol introduced the unique silkscreen method of printing – thanks to this revolutionary approach to art, today we can enjoy the prolific output of his genius.
It's estimated, he produced over 440 separate editions of prints including the Soup Cans and Maos portfolios while it is thought that together with his assistants, the great master has created in total over 85,000 artworks. The great news for modern collectors is that some of his masterpieces are still available at really good prices starting from just a little over $1,000.
Trends & Prices
A perfect playground for investors, the Contemporary Art Market never ceases to surprise with constant growth, generating huge revenues for all the participants. Prices for many popular artists have been on the rocket ride over the past twenty years and the trend continues.
High demand for certain authors results in record sales, with more and more staggering figures paid for works of the most sought-after creators. Perhaps, Jean- Michel Basquiat who left this world too early is the brightest example of how prices grow at a lightning speed. A self-taught artist with an immensely rich cultural heritage, he is known as a Neo-Expressionist who was really good at mixing words, symbols, and animals to please the art-loving audience.
While today you hardly can get his smallest drawing without putting on the table at least $100,000, when he died in 1988 at the age of 27, fans of his talent could still get his best works under this threshold.
In 1984, his Untitled painting was acquired for $20,900 and in 2017, it was bought by a Japanese billionaire for dizzying $110,5 million at a Sotheby's auction. One doesn't have to be a math wiz to figure out that the value of his painting multiplied by 5,300 times in 33 years!
Nothing can compare with the anticipation of hanging on the wall the so much-desired and long-awaited painting or print. It is hard to express with words an amazing feeling of being part of a miracle called Art. An infinite source of inspiration, it can enliven your space but, what's the most important, it can spice up your life and even change it for the better.
Buying a prestigious piece of art is never plain business as true collectors are moved by passion. Still, it is always a good investment simply because beautiful is rare... and it opens the whole new world for you.
---
Interesting related article: "What is an Investment?"