Running a business involves so many aspects, and in many industries, most markets are extremely competitive. There are only so many consumers to do business with different companies.
For many businesses, you are essentially fighting for customers and clients. If you find yourself in saturated markets, you know just how valuable it is to be able to seperate yourself from the rest of the pack.
Here are some ways to help you stay ahead of the curve, and build a brand that is unique to your audience.
Different Marketing Techniques
One way to increase the chances of your brand standing out is to have a variety of different methods and use of different marketing techniques. There are many different approaches you can take, from promotions, discounts and giveaways, to optimizing your website and increasing its presence to your target demographic.
How you approach the different marketing techniques will vary as a result of many factors such as your budget, your market, your products or service, and your goals. The platforms you choose to market will also play a role, using the popular social media apps and creating content for different media will allow you to expand your reach.
Following Trends And Fads
Understanding what drives consumers is a big part of consumer culture. You want to be able to be at the front of anything trendy or fashionable in order to take advantage of what is in demand. Those that make a conscious effort to stay current will continue to drive business and attract more consumers.
It is impossible to always be innovating and creating, but it is possible to remain relevant and that requires your marketing team to have a constant watch of everything that is happening that is new and cool.
Diversity Of Ideas
The biggest way to stand out from the crowd is with original and new ideas. From time to time, companies will stumble upon new innovations and create trends that will drive and spread through the general public. In order to have the capability to create something while others struggle with originality is to have as many ideas flowing as possible.
In order to facilitate this, you must create an environment that encourages and promotes these ideas by having an open means of communication, and allow your employees to have voices that will be heard, listened to and considered. Working closely with your team on original content that strays from norm will help you stand out, no matter what department or field you are part of.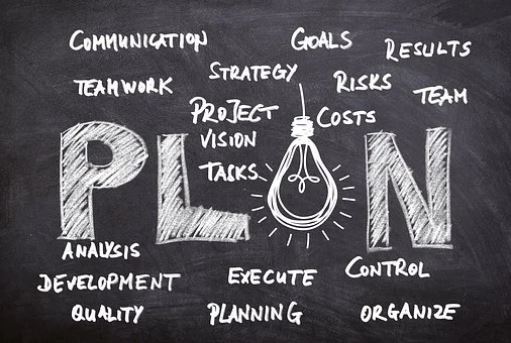 User Experience
You can be unique in a variety of ways when it comes to running your brand and business. Innovations are widely seen in marketing and even production. While these areas are core to a business identity, you cannot forget about the customers. Creating a user experience that is unique and smooth will help your company grow.
It is important that you don't dedicate all your focus to attracting clients and customers to your company, but also IT support firms and their ability to develop and manage everything behind the scenes of your brand. From the workspaces, the programs and systems, a focus on your performance will ensure that your customers enjoy their interactions with you and your webpages. Poor performance will lead to negative views from the public. The last thing you want is to stand out for the wrong reasons.
Watch Your Competitors
One of the key components in business is to always keep the competition close. Innovation does not only come from the creation of new ideas, but also evolves from existing ideas. It means that you can help your business stand out by taking these preconceived concepts and improving on them.
A good practice is to always be aware of what is happening in the industry of your business. Similar to staying on track with fads, look at ideas coming from other companies and work with your team to see how you can create, compete and improve. You don't have to be the first person that does something in order to stand out. But if you are the best, you will be remembered.
Running a business is like running in a race. It is easy to get clumped in the pack. If you don't take the steps to keep pace with those that are leading the way and separating themselves with others, you'll get left behind. There are many ways to stand out and be unique, but it requires some out-of-the-box thinking and constant vigilance to be one of those industry leaders.
---
Interesting related article: "What is Customer Experience?"