Running a business is one thing. But having a successful, thriving venture which makes clients smile every day is a totally different beast. And most business owners have no idea how to do make a small business that's performing okay, into something that's a true business machine.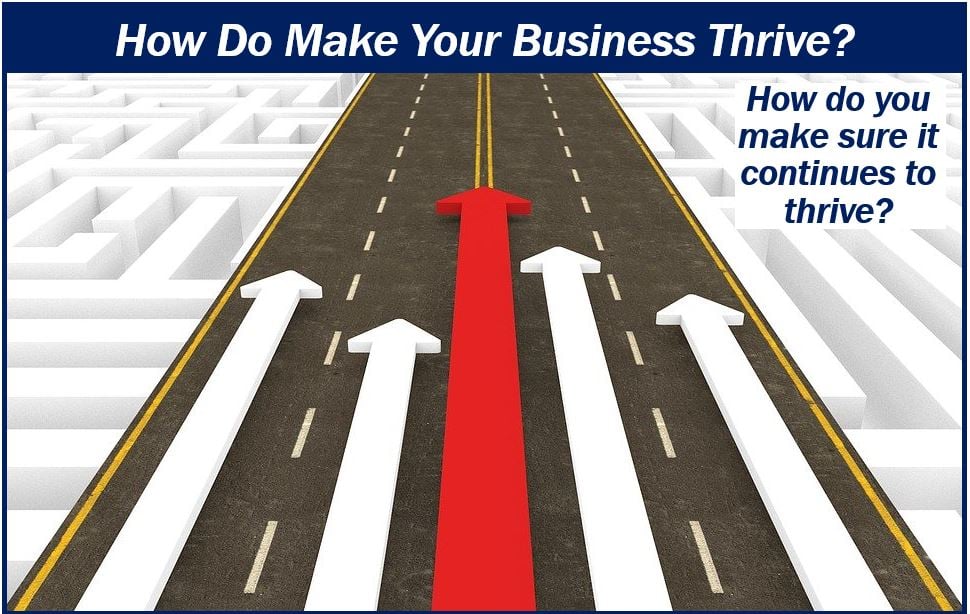 And while the process of making a small business thrive is different on a case by case basis, some of the things truly do overlap. So, let's go over the top five things you can start doing right now to set your business to success in the upcoming months.
It all starts with improving the first impression you make on clients.
First impressions matter. It's one of the things that will define the way customers perceive your business for the future, and guess what – if the first impression is bad, your whole venture will look bad as well.
That's why it's important to have the first impression nailed. While sometimes business do have the opportunity to redeem themselves, it's not often, and as a small business you don't really have the opportunity to mess up too often, or you'll go out of business. That's why working on making a good first impression and educating the people working for you how to make it as well is important.
And then you'll have to make sure the whole experience that a client has with your business is impeccable.
After making a great first impression, you'll have to make sure the whole experience clients have with your company is more than good. It should be amazing.
Focus on creating a great experience. If you're providing a service, make sure the whole journey from the booking to the providing of the service is impeccable.
The same thing goes if you're selling items. Providing a same-day delivery will make your business preferable to clients, especially if other suppliers provide similar products, but in a week. That's where finding reliable couriers can help you stand out even more, especially when you have a piece of mind that everything will go according to plan.
And make sure to educate everyone around you.
You can't build something that's thriving without having a team on your side ready to go above and beyond for your business.
Make sure you put just as much effort into improving your staff as you do with focusing on your clients and them having an awesome experience.
Get them on trainings that will make them better at their jobs and continuously invest in them.
And make sure to outsource repetitive work.
Spending time on doing things that can be outsourced for cheap will help you focus your workforce on what's truly important – work on the bigger picture, rather than doing mindless tasks all day long.
Remember that an email goes a long way.
Start building an email list from early on. Having the opportunity to reach out to your clients at any time and offer them another product is powerful and most big companies know how to leverage that.
Working hard to make your business thrive is time-consuming at first but it has a snowball effect. Put in the work at first, and pick the fruits of your hard work in the future.
___________________________________________________________
Interesting related article: "What does Customer Experience mean?"