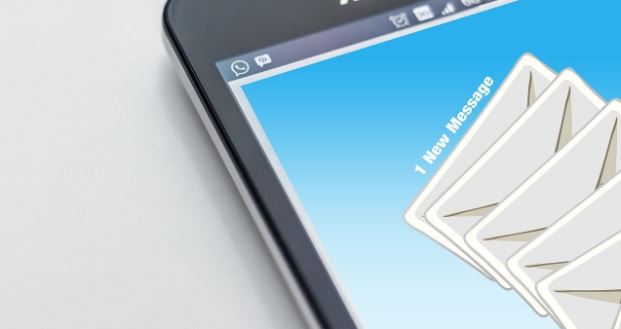 If you're one of those many people who think that staying on top of their inbox feels much like an 8-hour job, then something has to be done. Never allow yourself to sift through your spam, promotional and unimportant emails longer than 30 minutes a day. Otherwise, your day's productivity will be harmed. Thus, the need to learn how to efficiently manage your email.
Use a file compressor when sending large files
Sending large PDF files via email may prove to be time-consuming. Not to mention the fact that your internet bandwidth could be inadequate so the entire process of sending an email is enough to give you a headache. To prevent yourself from going through this agony each time a large file needs to be sent, the makers of Soda PDF suggest that a file compressor be used to send out a lot of PDF files. Once a file is compressed, it will be reduced to 1/10th its original form which will make it faster for you to finish attaching and emailing.
Unsubscribe from unimportant promotional emails
If your inbox is filled with promotional emails, it is high time that you check on each of them and see which ones are no longer relevant to you. Then, get inside one of these to see the "unsubscribe" option. Do the same thing for emails and newsletters that you do not have the time to read. Once your email is free from this clutter, it becomes easier for you to see  the most important emails soon after you log in to your account.
Create a reply template
Reply templates are so helpful as it speeds up the process of replying to emails. You may classify your emails in different categories. The categories may include "thank you", "feedback" or "confirmation" emails. Once you have classified your emails into different categories you may now create a template for your reply. Make sure your templates should allow for customization. For this, you can use Stripo AMP email builder that allows you to create dynamic updates, real-time content, hyper-personalization, a new level of gamification, leaving feedback in open forms, booking meetings, etc.
Delete junk emails
Some emails are too old for you to keep and others are plain "hello" from a friend or an agent you once met at a social gathering somewhere long ago. Check your inbox and see if you have lots of these and then delete them. It is easy to identify junk emails just by reading the subject line. Once these junk emails are moved to trash, you can now triage relevant and urgent emails faster.
Keeping your email to a maximum of 25 inbox messages can be difficult to do in the beginning. But, once you apply the tips mentioned in this article you will find that managing emails don't have to take you forever. Also, do not be afraid to try using email management software, especially if you have a business email that needs your attention on a regular basis. Mastering the art of managing emails in a very efficient manner can bring about a lot of benefits that you may enjoy in your personal and professional life.
______________________________________________________________
Interesting related article: "What is spam?"