Clients today are very demanding. Make one wrong move, and you risk losing 32% of your clients. No matter how much they love your brand, these clients will leave. It's imperative to ensure that you provide your consumers with the support that they require.
In this post, we'll deal with the issue, focusing on remote IT support. We'll first look at what goes into creating a perfect customer experience. Then we'll move onto managing remote team best practices.
How to Manage a Remote IT Support Team
If you've ever experienced IT difficulties, you can attest to the frustration they cause. Providing clients with highly-trained consultants enables you to de-escalate the situation effectively. Effective remote IT support makes it possible for the client to find the answers they need quickly.
Managing Your Remote Team Starts With the Correct People
The most challenging part of managing an effective support center is finding skilled personnel. It's simple enough to train people on the intricate details of your product or service. A good knowledge base will fill in any gaps.
Where it becomes challenging is to find agents who are good with people. According to Forrester's 2021 predictions, consumers are exceedingly intolerant of manipulation. The impact of COVID-19 scarred the world psyche, and clients now prefer sincere interactions.
Even before the pandemic, 77% of people preferred to deal with human support rather than machines. Empathetic agents far outrank automated solutions today.
When staffing a contact center, you should hire employees based on their interpersonal skills rather than technical knowledge.
Alternatively, you may opt for a shortcut. You may outsource this function to SupportYourApp instead. The firm combines specialist IT support with outstanding customer experience. They'll work with you to create a custom package to best suit your needs.
The potential rewards make the effort worthwhile. Endgame, a cybersecurity firm, has a phenomenal 99.5% renewal rate. Are there better options out there? Probably, but none can match the firm when it comes to service delivery.
What Makes for Effective Remote IT Support?
Should you wish to set up your own contact center, these tips will ensure that it is highly effective.
A Robust Infrastructure
Your contact center requires a high-speed, stable internet connection and top of the line communication equipment. A highly effective CRM system will help you to manage incoming contacts from several sources effectively.
Firms should additionally ensure that they have contingency plans in place. Should the primary contact center go down for any reason, what backup options are available?
Consider Compliance
Many firms turn to remote workers living abroad to reduce costs. While the potential savings are high, there are inherent risks.
The first being where the remote worker works. Do they have a dedicated office space? Are they able to keep work and their home life completely separate? Do they have access to the high-level infrastructure that your clients require?
Finally, there are regulatory issues within the employee's home country to consider. Many firms opt instead to hire an outsourcing company to handle the headache of compliance issues.
Data Security
While technically covered under compliance, data security deserves a separate mention. A data breach causes severe reputational damage and lands you on the wrong side of stringent privacy regulations.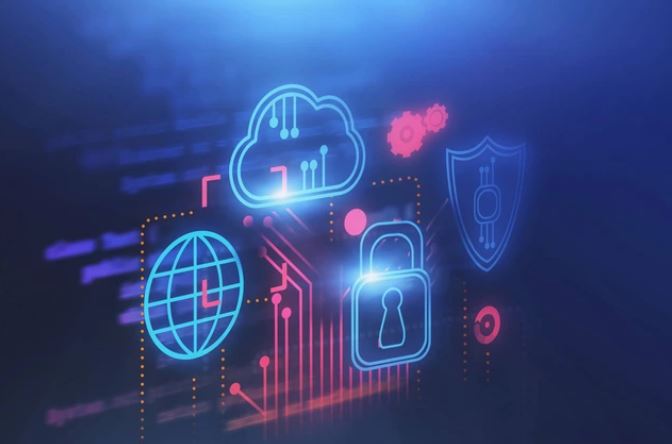 Companies must ensure that their intranet is adequately secured. They'll have to enact strict policies to govern how all employees, including remote workers, access the business's database.
Staff may require training on cybersecurity best practices, and administrators must keep tight control over information access.
Communication
You must consider how team members will communicate with one another. Are they able to contact each other quickly if they need advice? How would query escalation work? How easily can they check on the progress of escalated queries?
Using a robust communication system such as Slack makes intraoffice communication simple.
Training and Ongoing Performance Monitoring
Firms should provide employees with the skills to deal with various types of clients. Training should extend past product information and into creating an outstanding experience.
Companies will then have to perform random call monitoring exercises to ensure that employees deliver the correct solutions. Ongoing training may be required to update the agent's communication skills.
Gaining Client Feedback
Many firms today understand the importance of measuring customer satisfaction. Tools like NPS and CSAT have made it simple for companies to obtain the feedback they require. Appending a simple two or three-question survey at the end of a call has become a go-to move.
Going forward, however, firms should focus on passive methods of data collection. Many clients today find the ubiquitous surveys annoying. Firms that rely on asking customers for feedback too often risk alienating through survey overload.
Passive data collection methods, such as reading reviews and listening in on support calls, provide a valuable alternative.
Final Notes
Now that you understand more about how to manage a remote IT support team, it's time to evaluate your contact center. Implementing the tips that we've covered will help you take your customer service to the next level.
---
Interesting Related Article: "5 Common IT Support issues for a business"