Many businesses are learning how to work from home for the first time ever.  Managers are being forced to learn new systems, processes and technologies.  If you're managing your team from home, you may be looking for ways to manage your team effectively..
This might sound better than it actually is – managing people from far away can be a lot harder than you think. Fortunately, there are ways to get around this, so continuing to work as a team is cohesive and straightforward. Let's take a look at some tips on managing your team from a distance.
1. Get into a Routine
One of the most important things to implement right now with all the uncertainty going on is a good routine. A good routine goes a long way both at home and at work, and right now, with your department working remotely, establishing a regular routine that everyone can stick to is vital.
This can include making sure that you catch up with your team every couple of days or so via a virtual meeting at the same time each day. This way, your employees know what to expect and be prepared with any questions they have when the time comes.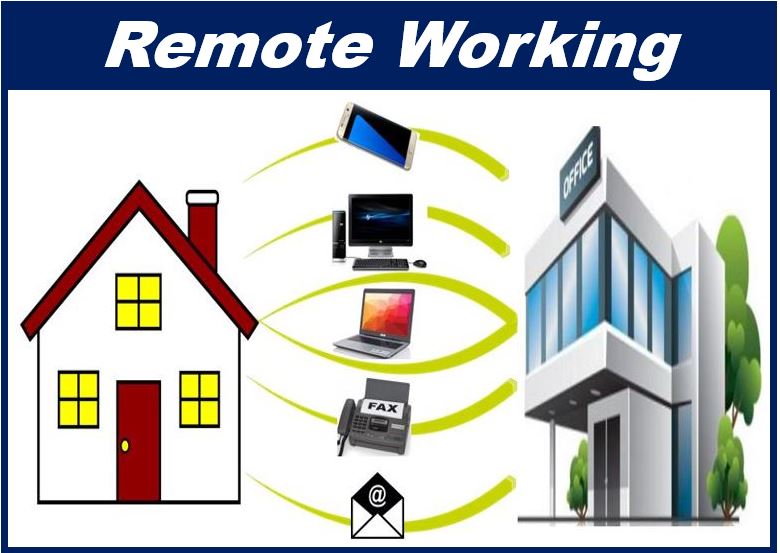 2. Get Tech-Savvy
One thing that is going to be really helpful right now as you manage your team from home is updating or installing new pieces of tech that make communication that much easier. One piece of tech that could be really effective is employee monitoring software.
When you're not physically around your employees, it can be difficult to stay on top of what they're doing and ensure that they're staying on task when need be. If they are using work devices, it's also important to be able to monitor what they're using them for during work hours.
3. Cull What's Unnecessary
Just like it's essential to make sure that your tech is up to date, it's also crucial to slimline your strategy, and make it so that you're not juggling too many pieces of software at once.
Working remotely and having regular check-ins and meetings with your employees is going to require some pretty savvy tech, but don't get too overwhelmed by everything out there that is designed to help you. For example, there are plenty of platforms that offer group video chats, so just decide on one and stick with it.
4. Open up Your Communication
Whether you're someone who is good at communication already or not, it's going to be vital that you step things up to the next level now that you're stuck to doing things from home. The more you communicate with your team, the more confident they'll feel about adjusting to their new environment.
Try to keep your virtual door open for them as much as possible, so that they feel like they can get in touch with you about anything, big or small.
This time of social distancing is tough for all of us, but with all the technology options out there, managing your business doesn't have to be unbearable. Consider updating your software, and notice the difference straight away.
_________________________________________________________
Interesting related articles: