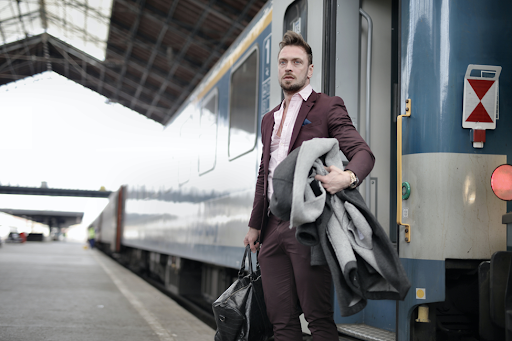 Moving employees from one part of the world to another is challenging, daunting, and sometimes downright scary for companies and their employees. Tapping into new markets and expanding beyond borders is complex. Fortunately, there are several ways companies can make it easier for everyone. One important method is to partner with international relocation specialists to ensure a smooth transition and ongoing assistance and support for employees when they move around internationally.
Pre-Departure Planning
Successful and stress-free relocation involves laying a good foundation. Pre-departure planning is essential for minimizing challenges while making things smoother for employees. Pre-departure consists of assessing the relocating employees' needs and requirements, family considerations (like school, community info, and so on), housing, and unique accommodations. Developing a comprehensive relocation policy that outlines the company's support and benefits for employees, such as moving expenses, temporary housing, and language training, is also essential. 
Pre-departure training should also include information about the destination, its language, cultural considerations, and how the business operates in a different culture. Coordinating with a relocation provider can help with the logistics of this process, especially regarding immigration support, shipping household goods, and travel arrangements. 
A Smooth Arrival and Integration
Providing on-the-ground support is essential for helping employees adjust to a new environment. Part of this means offering destination services (like area tours), allowing us to search for schools, and finding ways to help employees learn about their new home. Language and cultural training will also help employees learn to communicate and adapt to their new environment/culture. International relocation services can offer this personalized support and address any concerns that might happen during the process. Quality on-the-ground support means companies can get employees off to a quick and proper start in their new area while also providing a way for them to recoup expenses, find housing, and much more.
Ongoing Assistance
Employee well-being and happiness are more than mere talking points. They're a critical aspect of successfully running any business. Studies show that recognition, support, assistance, and empowerment go a long way toward creating long-term employee happiness. The same idea can be translated to international relocation. Giving employees ongoing aid is critical for maintaining their well-being, job satisfaction, and long-term retention. 
Providing ongoing support during relocation includes giving employees resources, access to support networks, and other ways to build connections at their new location. Monitoring employee satisfaction through a cultural assignment is also crucial. Companies and their partners should also provide repatriation support and assistance for employees returning to their home country. Offering ongoing aid and support helps employees adjust during relocation. It ultimately contributes to their long-term success and retention, making it one of the essential parts of working with a relocation service.
Maximizing the Benefits of International Corporate Relocation
Using an international corporate relocation service provider helps companies with the relocation process. But it's also vital for the employees to get the most out of the entire process. That means using the company's expertise and resources to ensure the global relocation goes smoothly. Whether it's logistics, visa and immigration support, travel arrangements, or housing, these services provide invaluable tools to help throughout the process. Some services offer a natural hub for managing expenses related to the trip. 
Others provide virtual home tours to help employees find homes in the area. Some companies can also help take advantage of companies sponsored housing to provide temporary dwellings while the employee learns about their new culture. Using the relocation service provider's knowledge of local regulations, customs, culture, and more helps minimize potential risks and ensure a successful transition for employees when they move internationally.
Evaluating Outcomes and Identifying Opportunities for Improvement
The final step in a successful corporate or international relocation is evaluating how well it worked for the company and the employee. How well did the service provider prepare the employee for their new home? Were they able to provide housing in a reasonable time frame? Did they provide excellent resources? Was there a quick and easy way to assess expenses and managers? 
Regularly evaluating how an international corporate relocation service does is essential to identify areas of improvement. Define key performance indicators, like employee satisfaction, retention rates, and assignment completion, then measure how well the program hit the mark. Survey the employee and obtain as much feedback as possible. By regularly evaluating the success of international corporate relocation efforts and identifying opportunities for improvement, companies can continuously enhance their global mobility program and support long-term growth for their teams.
---
Interesting Related Article: "Office Relocation Announcement to Employees & Best Way to Do It"