Any transactions in a firm where payment is not received up front (e.g. retailing) or in prior of the sale (e.g. a down payment on a car) will have Customer Receivable which is billing terminology for amounts owed by customers. It's a good thing to have Customer receivable since it implies, you're running a legitimate firm that's making money.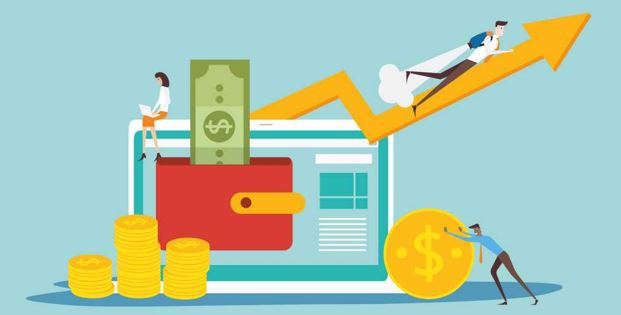 The disadvantage of having trade receivables is that it symbolizes cash that you don't have right now, and it also means that your customers may fail to pay you. Fortunately, a competent payables management system may help you limit the number of nonpaying clients and eliminate bad debts.
1. TRACK YOUR CUSTOMER RECEIVABLE DIGITALLY:
The primary reason never to utilize free or low-cost invoice software is if you don't have access to a computer or smartphone, or if you're a simpleton. The following cloud-based applications are available to businesses:
Xero
Wave Accounting
Quick books web
Google Docs
You'll be able to remain on top of missed payments once you can track your customer receivables by simply generating a summary through any of accounts receivable management platform.
2. SALES AND PAYMENTS TO BE MONITORED AS SOON AS POSSIBLE:
Sales to clients can be documented as soon as they are made with a solid accounting information system. Your accounting software will then generate an invoice, which may be emailed straight to the customer. You are more likely to collect money if you bill your clients and customers as soon as possible. A quick invoice is also less likely to cause problems for the consumer because the goods or services given should still be fresh in their memory.
By promptly documenting payments, you avoid the risk of unintentionally following up with a paid account based on incorrect information. Also be open to below options as well.
Alternative payment methods:
Offering additional payment methods, such as credit cards, PayPal, or good old-fashioned cash, is one strategy to reduce client receivables and extend credit. Although credit cards have fees, they are countered by the reduced risk of a bad debt as well as a cut in administrative costs because you no longer must chase the consumer.
Discounts for early payment:
Offering discounts to your clients is a great way to encourage them to pay as quickly as possible. One of the most common credit conditions is to provide a customer a 2percent higher discount if they pay within 10 days of the invoice date, providing the complete debt is due within 30 days.
3. CAUTIOUS ABOUT DELINQUENT ACCOUNTS:
Regularly following up on past-due accounts greatly enhances your chances of collecting. People usually prioritize payment based on the amount of problems they expect to encounter, which may lead them to pay on a timelier basis in the future to prevent conflict. It's a good idea to follow up on emails with phone calls. You don't want to bother a present customer, obviously.
Customers should be asked when they expect to be paid, and communication should always be friendly but firm. If a consumer is unable to pay the full amount right away, working out a payment arrangement may be helpful.
Finally, punishing accounts that are past due can be an effective strategy to guarantee that payments are made on time. This can be accomplished by collecting an admin fee or charging interest on past-due accounts. We have detailed steps moving towards these type of accounts.
4. COVERING AND FACTORING RECEIVABLES:
It's possible that purchasing insurance to safeguard against uncollectible receivables is worthwhile. This operates similarly to insurance, except it is more expensive. It is most effective when you have many high-value receivables and/or need cash flow sooner. There are frequently restrictions on the types of consumers who can use the service and the amount of money they can deposit, but it can be a valuable tool for reducing losses.
You can also trade your receivables, which is beneficial if you need cash fast. This is, once again, a pricey option that should only be employed in extreme circumstances. A simple internet search will reveal a plethora of organizations that offer both insurance and factoring. Instead, you could call your bank or inquire about a reference from a business acquaintance.
5. SUBMIT TO A COLLECTION AGENCY:
You can transfer these accounts to a debt collector if you are unable to collect despite your best efforts. This isn't ideal, however (as some may know), collection agencies are notorious for their harsh collection tactics. They also charge based on the amount collected, so there is no need to pay up front. If you've already deducted the amounts, the money you get back is a bonus. It's also crucial to keep track of these clients so you don't sell to them again. Offer them a policy for their credibility based on below records.
Established credit policies:
It's good practice to check a customer's resources to pay before giving them credit. Credit checks are expensive, so if you're selling to a large, well-established company, you'll probably be able to bypass them. There are several ways to verify a company's credit rating in Canada and USA.
Reviewing customer receivable regularly:
Many small business owners have a decent understanding of how much money is owed to them. Even if our brains and memories are amazing, it's a good idea to build up a strategy for reviewing amounts owed by customers on a frequent basis. You should prepare a customer receivable report on a regular basis (weekly or monthly) and assign it to others or schedule it so that it does not go unnoticed. This makes it possible to follow up on delinquent accounts in a methodical manner.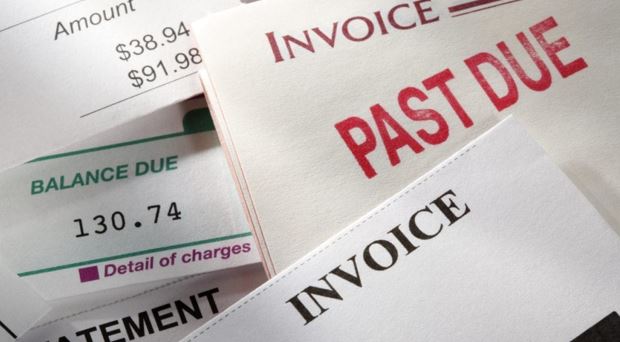 Conclusion
Customer receivables, or inbound payments, must be managed correctly for a growing company to succeed. When money is mismanaged, they might disappear without warning, delaying important decisions and, worse, compromising the company's ability to pay vendors, satisfy tax responsibilities, or make necessary expenditures. Customer receivables management is very simple because most customers pay on time.
Setting up a robust monitoring system with frequent follow up can considerably boost your chances of being reimbursed for those who are more challenging. And, no matter how long we've been in company, seeing that check in the mail is always exhilarating for many small business owners.
Customer receivables (CR) keeps track of the money owed to the company. Losing track of client receivables is a reality for a corporation that is earning a significant amount of revenue, managing to keep costs low, and maintaining successful daily operations.