The people who work for your company are responsible for the brand's success. Your customers are the people who ultimately judge whether your business is viable. But your shareholders help raise you to new heights – and they need a reason to get on board with you.
Knowing that your shareholders have confidence in your operation is crucial to moving forward. They have to have confidence that their money is going to help you and bring money their way in return.
With shareholders, communication is key. Here are some top tips to keep your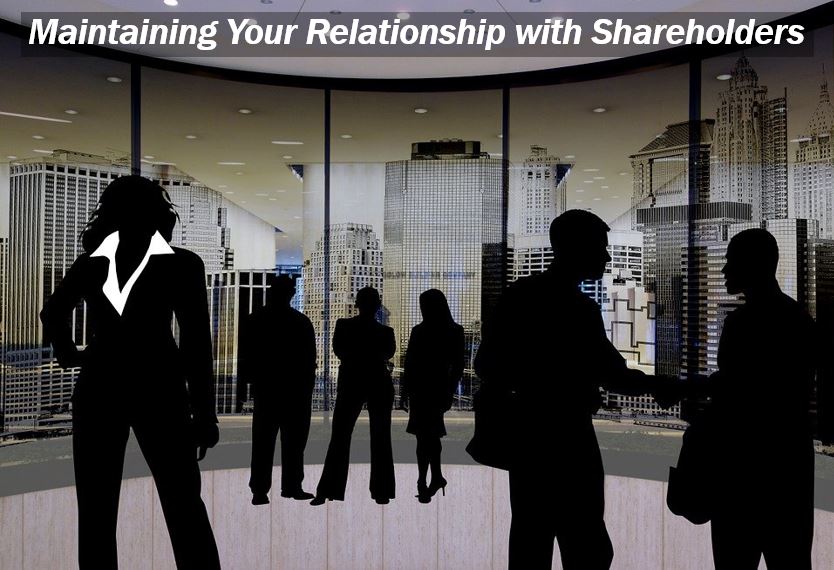 shareholders happy and safe knowing that their investments are in good hands.
1. Equity is Your Priority
Equity is the value of your company to your shareholders, so this has to come first. Keeping on top of your equity management can seem daunting. However, intelligent management makes it easier for you to attract investment, choose the kind of investment you think would benefit your company the most, and decide how you want your company's equity to be structured.
If you believe that employee ownership is a good model for your company, it pays to have the best equity management tools available to put this in place. There are some excellent equity management solutions out there to help. For example, Cake Equity offer services which streamline the process and make it manageable via the cloud.
2. Cutting Edge Tech
On a similar note, it really pays to keep in touch with the latest tech in the business world. You can manage so many parts of your operation more easily if you seek out the right technology. Everything from sales performance to daily productivity can be organized and laid out for you to see with the right software.
This in turn makes it far easier to present information to shareholders. If you have software that allows you to track progress in an organized format, this builds trust because it shows that you're organized and professional. It also shows that you're always looking for ways to keep ahead of the curve with the latest software. People like that!
3. Consistency is Key
One thing that every shareholder loves is consistency. It doesn't matter if you skyrocket for half a year if your value goes through the floor a few months later just because you didn't see something coming. Making sure your brand is insulated against unpredictable markets and new developments is just good sense.
If you make sure you've got a Plan B and a plan C, you're well-placed to ride out choppy waters. This means that you can reassure your shareholders that their money is in safe hands, and even attract new interest when your rivals are worse-prepared.
4. The Personal Touch
It goes without saying that the best way to manage any relationship is always communication. This is partially why being able to present transparently is such an effective strategy. Shareholders have to be able to trust you. The more they know about your business, your people, and your personality, the better.
When you build relationships with shareholders, make sure you let them get to know you. It works both ways, of course: the more you know about your backers, the better you'll be able to project your brand's direction.
Respect Your Shareholders
Remember: everyone involves in your business is important, but none are quite as vital as your shareholders. It's as vital that your shareholders trust your brand as much as your customers do. Good relationships and the best tech are essential for the smooth running of your business for years to come – treat your shareholders with respect and they will do the same.
______________________________________________________________________
Interesting related article: "What is a Shareholder?"