Manchester City fans are ruffled as they take in the news of their club being banned from participating in competitions held by UEFA for the following two seasons. Till date, the club has appeared ten times in UEFA's competitions. The ban has come about due to serious breaches that the club is being charged with. These are as per the set regulations for licensing and fair play. They might be the reigning champions of the Premier League, but they are facing a fine for such breaches. The total amount they have been fined is 30 million Euros.
This definitely puts a different spin to those who like to gamble on sports betting events. There are many casinos where football enthusiasts like to log in and bet on their favourite matches or play online slots like random runner slot. Live Premier League and UEFA tournaments also feature prominently in such sections.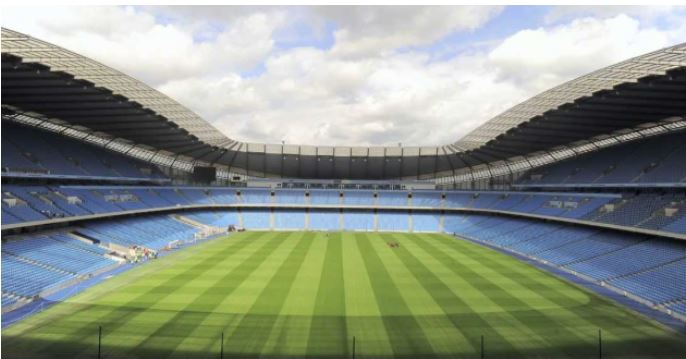 Contesting the Decision
The decision is still awaiting an appeal at the Sport Court of Arbitration. Manchester City management stated that they were disappointed that such a prejudicial decision was taken and are looking to appeal the matter.
As per the financial control body of the Adjudicatory chamber of the club, it has broken certain rules in certain financial statements. For instance, they have overstated certain sponsorship revenue as well as the break-even information they submitted to UEFA. This is pertaining to the period between 2012 and 2016. UEFA also added that the club had not cooperated when an investigation was held.
There would be points deducted from City's account in Premier League as well. That is because the FFP rules of this league are similar to UEFA. The women's team is, however, exempted from such punishments.
The Manchester team, on the other hand, would be seeking out help from a body that is independent of the two parties and their processes. They would run an investigation and gather irrefutable evidence to support the team's position.
The team management stated that the chief investigator of UEFA in December 2018 talked about the outcome that would be given about the team publicly. Club officials feel that the UEFA process is flawed and loose and they were expecting the result they would deliver.
UEFA initiated the case, prosecuted it and then judged it as well. Hence, the City feels that the process has been prejudicial. The club, on the other hand, has launched a formal complaint to the disciplinary body of UEFA. A CAS ruling also validated the same. They are also hoping that the proceedings at the Court will commence soon.
Enforcing Fair Play Rules
Javier Tebas is president for La Liga, and he has praised UEFA for taking decisive action finally. The City is set to play against Real Madrid in the last sixteen matches of the Champions League this season. The first leg would commence at Bernabeu on February 26th. Javier feels that severe action was pending against teams like Paris Saint-Germain and Manchester City, according to BBC. The action taken is a good example of ensuring fair play measures.
Manchester City responded promptly, and that indicates that they were braced for this. City also feels that a judiciary body that is independent should look into the matter. Till then, the decision stands that the team cannot play for two consecutive seasons. There are certain immediate questions that one needs to address.
About Pep Guardiola
He has maintained that he would remain with City till his contract expires. This is due to end by 2021. Meanwhile, he has faith in the hierarchy when they state that they did nothing that should have drawn punitive measures.
Hence, after the current Champions League season ends many wonder whether Guardiola will move on? If the manager moves, then the future of several star players of the team also remain doubtful. Many teams are also wondering whether the vacancy of the Blues will help them move up their ranks in the Champions League. Overall, the situation is set to see several changes.
Allegations Towards City
UEFA started an investigation around November 2018 which was leaked by a German newspaper. They alleged that the City has inflated a sponsorship deal's value. This, in turn, misled the governing body of European football. City, on the other hand, denied any wrongdoing. However, reports state that City misled UEFA deliberately so that they met the FFP rules which required clubs to show a break-even financial statement.
There had even been a previous breach in the past as well for which City served a fine of £49m. This was back in 2014. As per FFP regulations, these were introduced to ensure that clubs did not spend beyond what their incomes were in the competitions. Excess spends or reflecting incorrect breaks even in financial reports is also called 'Financial Doping'. The rules require a limit to be kept to financial losses. At the same time, clubs need to meet all terms of player transfers as well as other payment commitments.
Clubs are also required to balance out all expenses related to football. These include wages and transfers balanced against ticket and television income and revenues that the commercial departments raise for the club. Expenses of a club also include money spent on training facilities, community projects, youth development projects and stadium but such expenses remain exempt from such break-even financial statements.
UEFA has a board set up called CFCB that has the authority to sanction such bans. It looks into fines, warnings, transfer bans, restrictions regarding players in numbers who can register for the competitions, and so forth.
What Does It Mean for the Fans?
There would certainly be a gap for the Man City fans and a dip in sales in tickets. While the club needs to work on future plans and moves, getting its position back in Premier League games is something that the fans would want as well. Hence, it is expected that a speedy solution would be found that would help the club to participate in the forthcoming UEFA competitions. What is forthcoming is the appeal that they would be registering and outcome of the investigation.
---
Interesting related article: "What are Games of Chance?"