The Internet opens up plenty of opportunities for everyone. Individuals can easily search and find, buy and sell, and get informed about anything. Besides individuals, companies of all shapes and sizes can use the Internet to their advantage and for their benefit. To survive in today`s competitive world, individuals and businesses must be present online and offer something valuable. The classified ads websites give business owners a great platform to advertise themselves without a cost and show what they can provide to the people.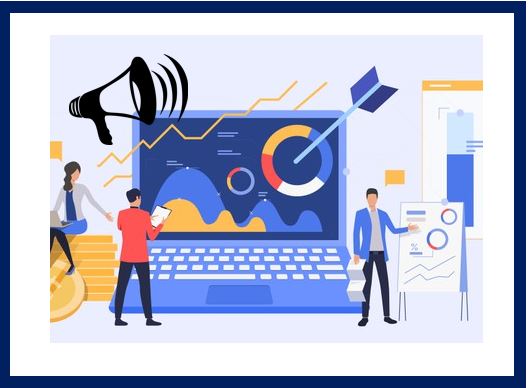 How Classified Ads Marketing Helps?
The fact is that businesses now have a significant advantage in comparison to a few decades ago. In the past times, companies primarily relied on rather expensive paid marketing campaigns that focused on publishing ads in reputable daily newspapers, weekly magazines, and monthly publications. However, those ads were not very effective beyond the publishing date. They reached a tiny target audience, and very few of them converted into loyal customers.
Those times are over for a long time now. Today, if you want to stand out and get noticed, you have to use classified ads websites for advertising what you have to offer. Many companies, large and small, use such websites for different products and services. Some of these websites are so popular, so check the new backpage and post an attractive ad. Your ad will undoubtedly get noticed because many people today browse on such sites looking for products and services they need.
Classified ads websites usually do not charge for their services and get revenues through backlinks and ads pointing towards their pages. You can create and run an entire marketing campaign through such websites, and the cost is minimal if any. These websites also have very secure platforms, well protected and fast, to post anything without worries.
Internet classified ads are a big trend now. They are considered a modern style of advertisement and effective marketing method. Free classified ads websites are a medium where businesses get free exposure. That helps them beat their competitors and increase their revenues.
An even better thing is that when you post your free ad online to market your business, using specific keywords can help your business rank higher in the major search engines. That will give you consistent internet traffic, and your customer base will start to expand. There is no better way than that to advertise your business, so you should look into these sites and start posting today.
Conclusion
Classifieds websites are now more popular than ever, helping people quickly find what they need. Such websites provide numerous opportunities for businesses, one of them being the free marketing of their products and services.
Whether you are just starting up in the business world or an experienced business owner, posting ads on a classified website will bring you numerous benefits. Check out all terms and conditions for publishing ads on such websites, create an attractive ad, and good luck in attracting more customers.
---
Interesting Related Article: "Why Should You Integrate Google Ads into Your Digital Marketing Strategy?"