Startups are usually short of funds when it comes to luxurious and expensive marketing and advertising strategies that big competitors in the market often implement. Nevertheless, to be able to keep up with the competition and gain a fair share of the market, startups need to be smarter and come up with innovative ways on how they can promote their business even with a limited budget.
If you are a novice in your niche and you just recently rolled out your operations, then here are some creative marketing and advertising strategies that are ideal for your business.
Design a referral program
For startups, the first step to being able to get customers to check out their brand is through marketing and advertising. However, it can be deemed that the reach of a marketing strategy may be limited to a few thousand customers, regardless of the platform. This is the reason why letting your customers advertise for you is a creative and smart move.
You can do this by launching a referral program that will allow you to develop a huge audience almost instantly. While this concept is fairly simple, most startups overlook this strategy. Hence, keep in mind to leverage referrals and designing a referral program because more than any other advertising strategy, consumers nowadays trust personal recommendations more.
Offer an exclusive opening
Apart from a referral program, you can also host a soft opening that welcomes only exclusive customers. This is to leverage on the fact that people generally want what they cannot have. Select certain customers that will be welcomed during your soft opening and treat them with the utmost exclusive privileges that they can rave about to entice the interest of a wider audience. This means that people need to get an invitation first to be able to exclusively try out your products or experience your services.
This marketing strategy particularly works well for restaurant owners, wherein a special pool of people is invited during a soft opening of the restaurant, wherein all the dishes are intricately prepared for their exclusive customers to feast on. To be able to select who will be able to join this exclusive group, you can refer to the statistics of your social media page and identify who is your top fan.
Alternatively, you can also ask potential customers to sign up on your website and leave their details because the people who will be selected to join the exclusive group will be raffled. The advantage of the former is that you can also use the contact details that you gathered for other marketing strategies such as sending out promotional emails, as long as there is a clause in the registration that they agree for you to do so.
Host an event for a cause
More and more people are now becoming socially and environmentally aware and this is a good avenue that you can leverage on to the market and advertise your business. Think about the certain issue that your product or service addresses and relate this to a specific cause. For instance, if the product you offer is in the line of health and fitness such as supplements or sports garments, then perhaps it is best to host a fun run or a mini-marathon wherein a portion of the proceeds will go to a charity of your choice, which is more preferably one in your business niche.
Ensure to hand out some freebies and giveaways too to those who will come, join and support your event. This is the best time to also hand out some flyers, brochures, business cards, or any other print media that will allow your potential customers to learn more about your products and services. However, you need to ensure that the print media you will hand out will not simply get misplaced, but rather, create an instant connection with the people.
The experts behind Print Peppermint emphasize that you need to think outside the box to be able to get uniquely creative in designing your print media such as your business cards. This is because once what you hand out to make an impact on your potential customers, they will surely check out your products and services after the event that you host.
Start a challenge
People love to be challenged and you can leverage this fact by turning your product or service into a challenge. For instance, if your business deals with the sale and retail of musical instruments, then you can challenge your audience to learn how to play an instrument within a specific time frame, say six months.
If they are successful after the time frame you specified, then they get a special deal or freebie from your store. In this way, they will be enticed to buy a musical instrument with which they can practice on. Another example is if your business is centered on software and programming or even website design, then challenge your audience to learn how to code or design a website within a specific time frame.
The ones who will accept the challenge to do so will need to buy your software in order to practice and learn. Of course, the winner of your challenge needs to be rewarded accordingly, either by getting a full refund on the money they spent to purchase your software or by getting a software upgrade for free. The key is to identify the particular problem that your product or service solves in the market and leverage this in crafting your challenge.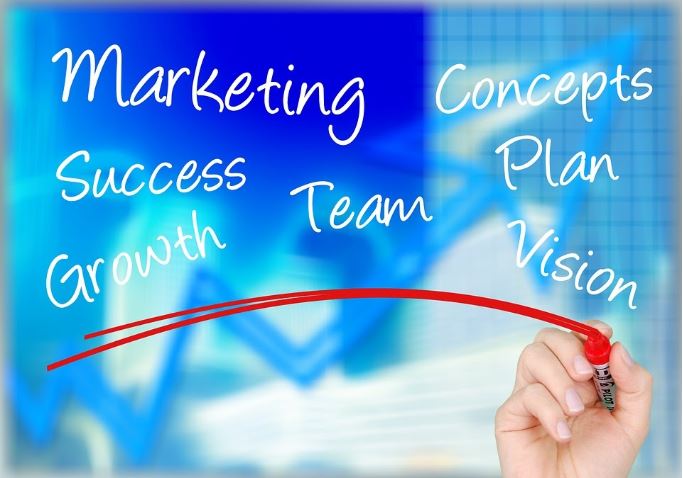 Starting up a business may prove to be a challenging feat, but the rewards are worth it once you overcome significant business hurdles, such as making your brand known to your target market. It goes without saying that coming up with a creative marketing or advertising strategy is essential to be at par with your competition, especially that you are new in the market. Nevertheless, you are sure to reap the benefits of a positive revenue and a fair market share once your marketing and advertising strategy effectively drive sales to your business.
Video – What is a startup?
_______________________________________________________________
Interesting related article: "What is a Startup?"