The pandemic has taught business leaders a lot of things that were unheard of in the past. Offices started adapting to work from home and actually realized higher productivity from their employees. 
Companies opened opportunities to distance employees and got the chance to work with some of the smartest minds located miles away. 
Another important thing that witnessed a 360-degree turn was the marketing activities of businesses. The traditional modes of marketing either turned out to be redundant or very expensive. 
That's when companies started shifting their resources to a much smarter and cost-effective option – Digital Marketing. 
How & Why Did Businesses Shift to Digital Marketing?
Companies started using digital platforms to run advertising campaigns because the pandemic induced people to spend most of their time on the phones shuffling between different platforms like social media, OTT, YouTube, etc. The scope of digital marketing started to rise. 
As per Statista, here's a graph depicting the time spent on the Internet via mobiles and desktops in the last 10 years. 
So running specific ads with very direct message copies to different sets of target audiences really helped businesses boost their sales because now they were talking to people in the most appealing & personalized copy instead of a generalized ad like on a TV. 
And running these ads did not cost a bomb. It was all about segregating the audiences correctly and using the most relevant message for them. 
Secondly, business leaders always knew how users went to Google & YouTube for almost all their search queries. But now, with the help of SEO, they could find out exactly what and how many users were looking for related to their niche, and accordingly, churn out content. 
Further, SEO helped them create content that could rank in the top search results because honestly, nobody ever went to the 2nd page of Google looking for answers. 
Thus, businesses now garnered traffic to their web pages organically without having to pay anything. And for every time they needed to boost traffic for a short-term goal, they simply switched to Google Ads. 
Sending emails is a very old strategy that was always in use for marketing, but being able to automate the email marketing processes, grouping different emailing lists as per the stage of the consumers etc was a boon for companies. 
There are several platforms that help with the automation and personalization of emails which make the job a whole lot easier and also increase the open rates. 
Even tracking became more detailed & easier with the help of Google Analytics & Google Search Console. 
Finding out the number of people who viewed the billboard was never accurate but if you find out the number of people who viewed your ads, clicked on it, spent how much time on your website, etc is at your fingertips thanks to these tools. 
Read More: Benefits of Digital Marketing 
The importance of data has been crucial ever since marketing came into existence but now extracting and analyzing data has become quicker because of digital marketing. 
Thus, when you have to reimagine marketing after covid-19, the answer is Digital Marketing. 
Digital marketing has helped businesses re-establish themselves and even helped when there was no scope of sales. For example, the travel & tourism industry. 
Here's Mr. Avinash Janjire, the head of marketing at Thomas Cook talking about how they survived the pandemic through digital methods. 
How Can You As A Business Leader Shift To Digital Marketing?
To adapt to digital marketing, you as a business leader should first understand that it's important to upskill yourself in order to get your employees on the same page. 
Leaders need to know everything about digital marketing even if they might not be practically doing it. This helps you in staying updated with the industry trends and motivates your employees too. 
One of the professional ways to do this is to opt for IIDE's Digital Marketing Corporate Training. Through this corporate training, you will be first provided with digital solutions based on your business type, needs & requirements. 
Next, you and your entire workforce will be upskilled in those digital marketing skills and how to apply each of them, particularly to your business. 
This training is led by senior digital marketers who have been a part of the industry for a significant period of time. Write to IIDE for more information and a personalized demo to understand how it's going to be for you. 
Meanwhile, here's an interesting read on how you can attract customers in this Covid Era. 
---
Author's Bio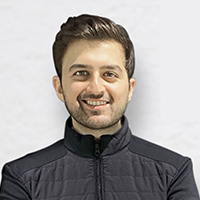 Karan Shah
Founder and CEO at IIDE
An 'Edupreneur' and the founder of IIDE – Indian Institute of Digital Education.
He is a passionate public speaker and teacher for over 10 years. He has trained over 1,00,000+ students and 25+ corporates in Digital Marketing via online and offline channels. He is a Harvard alumnus specializing in E-commerce. He is a TEDx speaker and is a visiting faculty at India's top management institutes like the IIMs.