Owning a store can be exciting, motivating, challenging, but more than anything else, it can be frustrating. Nowadays, having a store, even in a high traffic location, does not guarantee you can pull that traffic into the store. Marketing is essential to any brick and mortar store, no matter what the product is.
In a physical environment, you have to use all of your creative skills to get people to walk into that store, and it takes a knack to know how to promote a brand successfully. Yet, despite the challenges, there are retail stores that are very successful at getting foot traffic, and they compete head-on with the best of the competitive online brands.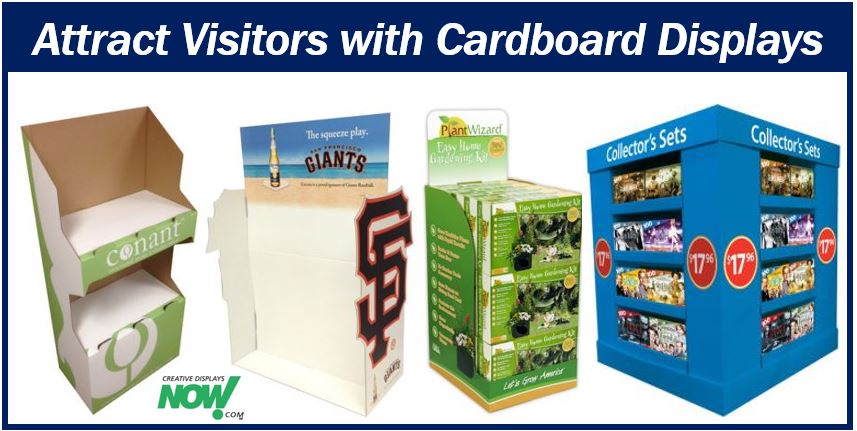 The Brick and Mortar Store
The advantages of physical stores are that owners and salespeople can get that face to face connection with customers. This is the stuff that gives consistent and great customer service experience. It is this that is unequaled by any bot, program, website or app out there. In addition, more than 80% of all consumers are willing to pay more for this face-to-face customer experience.
Are you still worried about getting traffic to your brick-and-mortar business? We've got a few promotional ideas that can give you a leg up and are proven to work well for retail stores.
1. The Sale
Every shopper loves to get something for a deal. Some people will actually wait for a specific date when those interesting items go on sale before buying them. The best idea for retail stores to get that foot traffic they need is to do a big sale. Stores that don't offer sales miss out on getting new and regular customers.
A sale offers the perfect opportunity to get rid of your slow sellers, your non-sellers, and your last season's items. Items that were once hot and trendy, won't be hot sellers in the future. By putting them on sale, you can use these items to promote your business and get your inventory costs back.
Another take on the big sale is to hold periodic sales events. A couple of examples of these types of events might be the big holiday party, or a special class using some of the products you sell. The idea is to promote the event long before it occurs.
You can use cardboard displays to hold your product, flyers, email and social media promotions to create a buzz about the upcoming event. In itself, these promotions will also help bring in more foot traffic long before the event actually happens. The good thing is that if you host a successful event, you can count on more people to come by your store throughout the months to come.
2. Use Window Display to Your Advantage
Developing creative window displays is an art form and can assist in promoting your store. Window displays can be as creative as you want them to be. You can recreate an exotic scene, make a statement, or be funny. You can do just about anything you want with it. Get creative or be traditional, but whatever you do, just make sure you present a statement that will attract people passing by your store.
3. Start a Loyalty Program
A loyalty program is a great promotional tool for a retail business. You show appreciation for repeat business and can use the customer data to help create more personal promotions that work for your customers. In exchange for asking the customer to give you his personal information, give him a gift of gratitude. Something like a promotional cookie, a small piece of candy, or even just a nice "Thank You" will do. Don't worry.
Today, customers expect stores to reach out with a personalized offer, not just a one-for-all offer. Use email, social media, and SMS to help promote your loyalty programs.
4. Participate At a Local Fair
Fairs and local events are the perfect places to introduce your brand. People who would otherwise not know about your products can be introduced to them here. In turn, this will bring more people to your store.
While at a community event or fair, try to sell locally made products. People like the "buy local" movement. Besides, this helps you get local products and increase your revenue. Keep in mind that consumers who buy locally-made products tend to be more supportive and will return for more of your items.
5. Support Local Community and School Events
Show support for your community by making a donation to special local events or charities. This will improve your business reputation and make people want to know who you are. They will, in turn, want to buy from you. People love buying from a store that supports the local community.
Bottom Line
These are just a few ways to promote your store or brick and mortar business. Offer those events, support your local community, and, most importantly, make a statement and participate in your community.
Video – What is Customer Service?