Marketing is extremely important for the success of a business. Without it, few people would know whether a commercial enterprise existed or what it had to offer. Brand awareness and loyalty would remain weak, and therefore, sales would never reach the company's full potential.
Your business needs to have effective strategies in place so that marketing can be effective. Implementing strategies such as advertising, social media marketing, direct sales, and public relations can propel the performance of your company significantly.
If you really want your business to be seen by consumers and make its mark in today's fiercely competitive marketplace, marketing is the answer.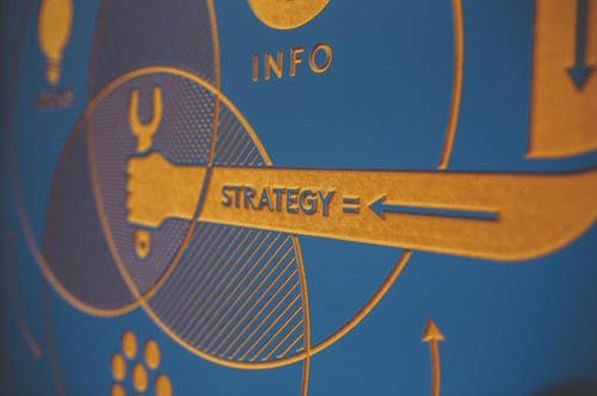 Here are four reasons why marketing is so important for your business:
It's all about your customers
Marketing is the most effective way of communicating with your potential customers. If you implement an effective strategy, customers will find your business, which will then lead to greater sales. But first, you need to be able to define your target audience precisely.
Understanding who your customers and prospects are is key. Ask yourself the following questions:
Who is your target audience?
Do your products or services meet their requirements?
Are they taking action and generating sales?
Gathering and analyzing all this type of data is vital. Understanding what makes your customers tick and what their needs are will give you that head start your company needs. Once you have established this, you can then move forward to refining your products or services accordingly.
Save time and money
Applying digital marketing strategies is one of the most cost-effective and time-saving ways to push marketing to the forefront of your business.
Using social media platforms and email marketing can help build brand awareness quickly and keep customers engaged and aware of your company's new developments, products, or offers. In such platforms, customers, consumers, and prospects provide crucial feedback which can help you gain a better understanding of their wants and needs. A prospect is a consumer who you believe could turn into a paying customer.
Customers can also share opinions with others and recommend your products online, thus boosting the size of your audience. What's more, these marketing tools don't break the bank at all! The great thing about marketing strategies is that you set your budget, i.e., how much you plan to spend.
Build a powerful brand
Building a memorable brand is one of the best strategies that can be implemented with the help of marketing. You want your customers to remember who you are and why you stand out in a crowd of competitors.
A company's brand is its image and personality. Brands convey a promise to consumers that their purchases will meet or exceed their expectations.
Having effective marketing strategies will help build a powerful brand that your market can identify with and relate to. This will, in turn, generate clicks into sales and profit. With help from the best ranking ad agencies in NYC, you can easily access professional advice and services to help push your marketing forward.
Build trust with customers
Building trust doesn't just happen overnight; it takes time. In this sense, it is not that different to what occurs in our everyday personal lives. Getting a stranger to trust you takes time – sometimes several years. Fortunately, with a good marketing strategy, gaining people's confidence in the business world need not take several years.
If your customers don't trust you, your company will never thrive, no matter what you do. In fact, losing trust might be the kiss of death.
Customer loyalty is strong in companies that have established a good reputation and are seen as reliable and trustworthy in the marketplace. The more familiar consumers are with your brand, the more likely they are to continue buying your products or services.
With the help of marketing, your business can reach out to customers with consistent information, which will deliver and demonstrate reliability and honesty.
Final thoughts
Marketing is a crucial component of business success. If you ask the owners or directors of, for example, one hundred successful companies, they will all insist that marketing helped their companies get to where they are today.
From building brand awareness to saving time and money, it is the key to what drives a business forward.
_________________________________________________________________
Interesting related articles: