Are you launching a new business? Do you have trouble balancing tasks for your entrepreneurial venture? Is writing not your cup of tea?
If you have ticked all the above mentioned boxes, then it is time for you to seriously consider looking into reliable content copywriting services. Finding yourself a reputable and knowledgeable copywriter can save you from a lot of hassle and help you secure a more optimistic return on investment.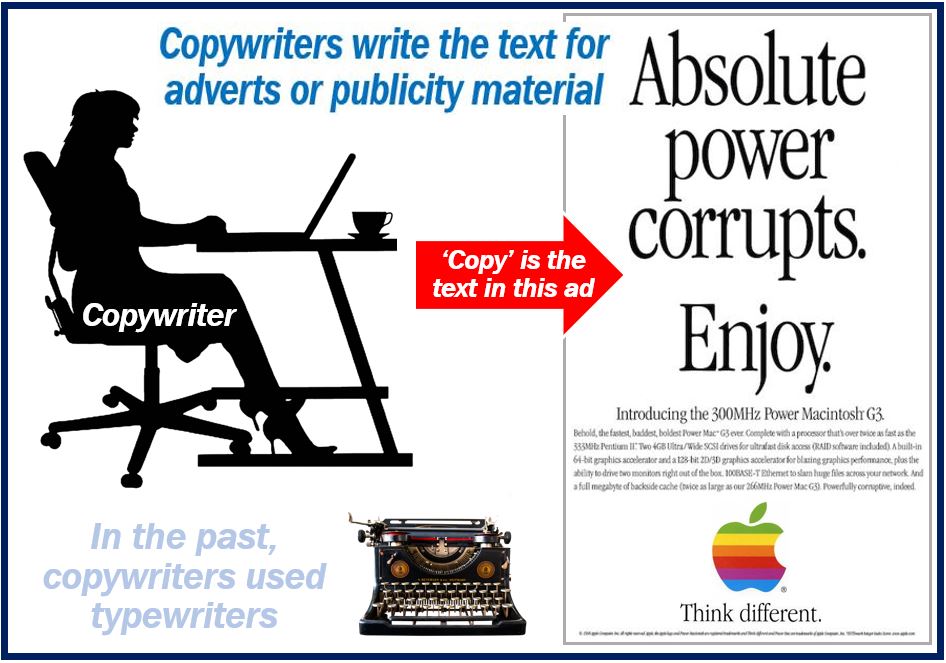 The Write Stuff
If you're wondering why your communication or marketing materials seem to be falling on deaf ears, then you may have to look into your content. Is it compelling enough to catch your market's attention? Does it contain the key elements to persuasive and effective copy1?
Aside from the structure and content of your marketing materials, there are other factors that can also influence the mediocre quality of your communication. One of these could be the fact that you may have assigned people in your team who are not really communication or marketing experts.
If you are just starting a venture, for example, chances are you want to keep the team as lean as possible to minimize overhead and employee expenses. There are some who ask their general managers to handle their sales pitches or their executive assistants to take care of their social media posts. Some business owners even take on the job of both the CEO and marketing head just to cut down on costs.
However, aside from spreading yourself (or your team members) too thin, scrimping on communication and marketing costs can lead to lackluster marketing materials or denigrate your marketing strategy. This can happen especially if you or any of the people that you have assigned are not really marketing or communication specialists.
If you cannot hire a full-time marketing team, then one of the best solutions you can do is to outsource a copywriter. Whether you are a local bakery, a delivery services provider, or a company that offers seaplane tours, you can greatly benefit from the expertise and experience of reputable copywriters.
Here is a rundown of some of the most common marketing services that a copywriter can help you with:
1. Advertising and Sales Content
A good copywriter has a knack for words. This means that he or she can generate tight and snazzy ad content that will readily catch your reader's attention in the quickest way possible.
Ad copywriting is different from writing blog posts or from marketing content found in brochures. There are writing nuances and copy considerations that the writer must observe to churn out effective ad content. Not every Tom, Dick and Harriet can just come up with zippy and dynamic content that will readily catch attention and instigate positive action.
The same can be said for sales material that can lead to conversion. Conversion copywriting has such a specific goal that writers need to have a full understanding of the whole sales funnel. Sales copywriters must take into account the buyer's awareness and decision-making process, as well as the marketing lifecycle to create content that converts to sales.
2. Blogging Content
You may also want to jump into the blogging bandwagon. If you're a business owner who can write beautifully, then, by all means, go ahead. However, the deal is off when you have difficulty stringing together words that can draw your audience and sustain their attention.
Experienced copywriters can write blogs that lure your target readers in and hook them to read your company blog from start to finish. More importantly, an effective blog must have all the necessary elements that will drive your market to patronize what you offer. Captivating headlines, engaging copy, and a powerful call-to-action can all be instrumental in achieving your blogging goals.
3. Email Content
Part of your marketing efforts will most likely include email communication. This is not only used to sell whatever products or services you might have but also establish and nourish customer relationships. With such an important role in your marketing matrix, email content should be entrusted in the able hands of a copy specialist.
Therefore, it is vital that you draft business emails that make an impact. Whether your mission is to introduce yourself as a company, to pitch for a sale, or simply to say "hi", effective copywriting will surely help in keeping your brand top-of-mind among your customers.
4. Marketing Content
There are various marketing materials that you may need to come up with to address different requirements. Brochures, flyers, press releases, product descriptions, video scripts, visual presentations, and whitepapers are among the content that will need a brilliant copywriter.
Without an excellent mind penning these materials, your messages may be lost, as well as your investment. It is crucial that you secure the services of a talented copywriter who has the breadth of experience to deliver a wide range of marketing copy.
5. Social Media and Web Content
One of the crucial components of marketing nowadays is your company's online presence. Some companies who have not yet explored the benefits of having a website or a social media account are losing a valuable opportunity to reach a wider audience.
However, it is crucial to note that not just anyone can post content online. At the same time, not everything that you think may also be appropriate online content. If you hire a copywriter who has the ability to effectively write online content, then you are ensuring that you have timely and relevant content that is tailored to a particular audience.
Writing Wizard
Do not just entrust your marketing content to anyone. It is ideal that you only designate the job to an able person who has the right knowledge of the ins and outs of copywriting.
Identify what your requirements are, set your goals, and appoint the perfect copywriter to conjure the words that will add magic and flair and to your marketing efforts.
More importantly, go for a copywriter who can fully understand your mission and vision and effectively write content to make these into triumphant realities.
Author Bio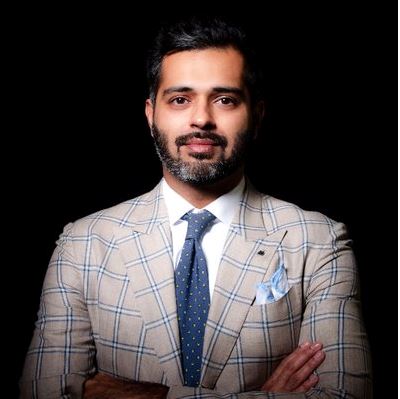 Hisham Wyne is an award-winning copywriter, brand consultant and content creator based in Dubai. He has over a decade's expe­rience in helping brands get their messages right. From crisp web copy and zippy brochures to in-depth company profiles and analyt­ical annual reports, Hisham makes words work for you – so you can sell better, gain visibility, and give your brand a unique voice.
During his time in the Middle East, Hisham has collaborated extensively with blue-chip companies including Twitter, Microsoft, LinkedIn, Harley-Davidson and Aston Martin, and helped government concerns such as the Dubai Internet City, in5 and the Dubai Design District.
__________________________________________________________
Interesting related article: "What is Marketing?"