Turning your design talent into a thriving t-shirt printing business requires more than artistic flair. You may be insanely talented at turning out attention-grabbing clothing, but that doesn't necessarily mean money in your bank.

So, what does this mean? Do you quit? No, you need to come up with a detailed t-shirt business marketing plan. It's important to take your time to prepare and organize your business for future success.
Statistics
As an upcoming entrepreneur, the last thing you'd want to hear is the rate at which new businesses close. But, as a prudent businessman/businesswoman, you need to know about the potential pitfalls that led to the demise of other ventures.
There are countless reasons why businesses don't succeed, ranging from marketing mishaps, inadequate management, and ineffective business planning to financial hurdles.
By failing to create a well-laid-out business plan before commencing operations, you will be setting up your business to fail.
To counteract this, entrepreneurs need to conduct substantial research on the respective industry and potential competitors.
It's great to be ambitious, as it will be a constant motivating factor. But, it's also wise to be realistic. How can you conquer markets abroad if you don't have a firm grasp at home?
When you start, consider marketing your products to your existing network. This doesn't necessarily refer only to your family and friends. Consider local institutions, businesses, and government offices.
Political parties & election
There's lots of money to be made during the campaign season. Most political parties and politicians require posters, hats, and t-shirts as they campaign. They usually give them out to their followers during political gatherings too.
Hence, approach one of them and give them a sample of your work. If you do a great job, you could be looking at a highly lucrative relationship if they win.
Do you live close to a beach or any tourist attraction? If so, think about how you can effectively market and ultimately sell your merchandise to the tourists that visit your town/city. You could partner with the seaside shops and come to some arrangement.
Even in 2020, there still exists a type of clientele that loves to see, touch, smell and feel fabrics before making a purchase. Thus, apart from your efforts toward building an online community, you should also look at ways to liaise with local boutiques.
Take a walk around the city and identify stores that will be ideal for your brand. Make sure you take a catalog and price list of your latest creations for the store owners to go through. You can also consider leaving a few samples that can be showcased in their stores.
Whether you opt for a blog, website, or both, you can't exist without a digital footprint of your business. Millions of people spend hours each day browsing the internet.
If you wish to succeed as an entrepreneur, you can't afford not having an online presence.
Over the years, crowdfunding has grown in popularity as a means of raising capital for start-ups and worthy causes. Here's how you can leverage these events to your advantage. Think about printing t-shirts with the general theme or name of the event.
Issue them to each individual participating in the event. Later on, these participants will take photographs wearing your product and post them on social media, thus creating brand awareness.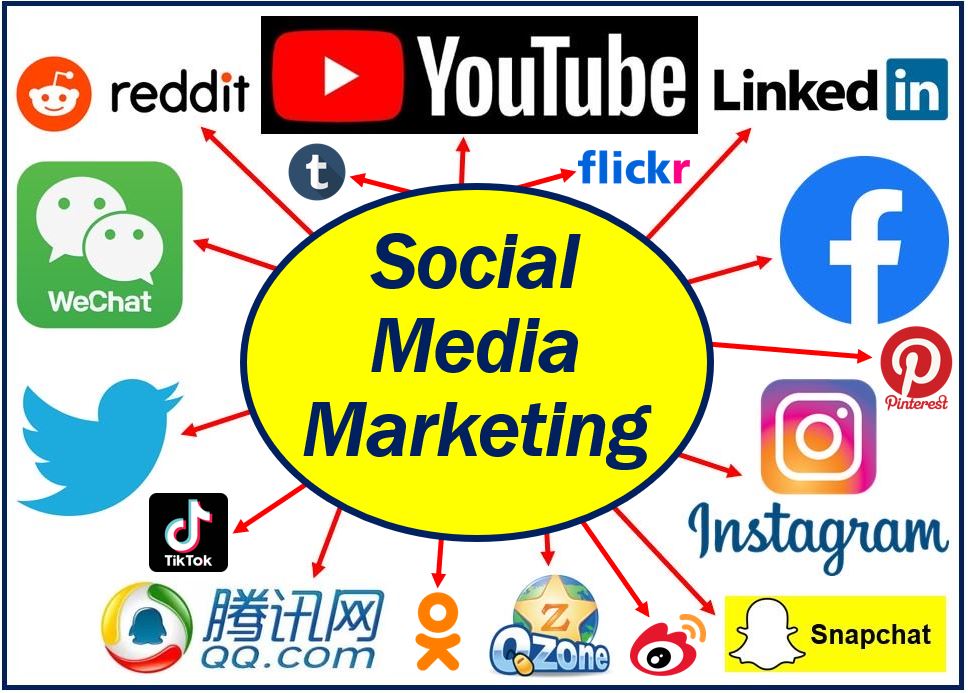 Gone are the days when businesses used to ask themselves whether they should open a Facebook account. Today, it's a matter of how soon, not if.
The power of social media is undeniable; tapping into it might mean the difference between your success or impending doom.
You can build relationships with potential and current clients through these platforms. It is a cost-effective means of generating traffic to your website. Ensure that your profile is branded; this means using the same logo as your official website.
When it comes to online marketing, content is king. Quality content-marketing is a strategic approach that focuses on creating and distributing valuable content that ultimately drives traffic.
Rather than pitching your products, consider providing useful content to your prospective customers; it can be content that offers solutions to their problems. Leading brands like P&G, Google, Microsoft, and Tesla use content marketing. Why? Because it works.
Whichever t-shirt business marketing plan you settle on, please keep in mind that building a business takes time. So, exercise patience with each step and take in the lessons along the way.
---
Interesting related article: "What is Social Media Marketing?"