Germany is a paradise for pursuing higher education and is one of the most preferred locations for international students. Its universities are highly ranked worldwide and there is a plethora of courses to choose from, depending on the specific interest of each applicant. A Master's in English in Germany is recognized globally and will definitely improve your job and career prospects after graduation.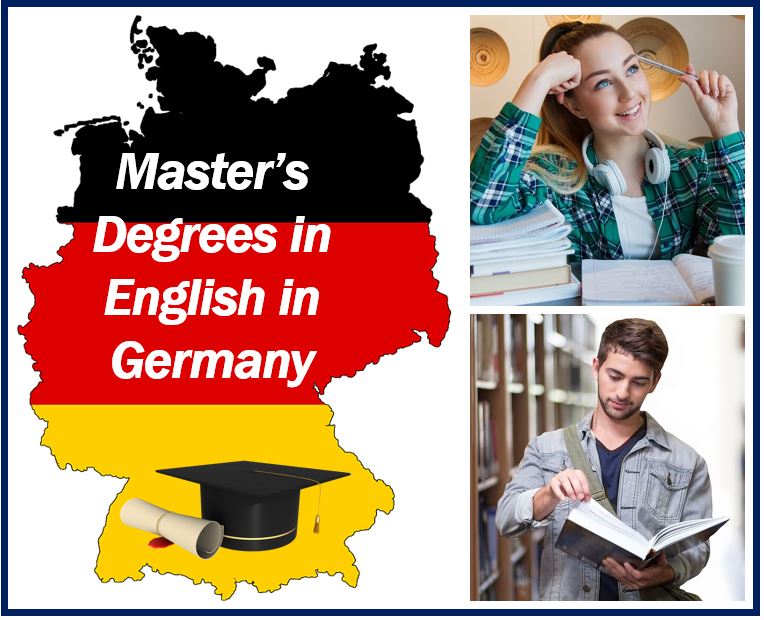 According to a recent survey, there are around 357,000 foreign students studying at German universities. This number has been steadily rising over the past few years and is expected to continue increasing.
Apart from broadening their education, these Master's programs also help students improve their English language skills and learn more about Anglo-Saxon cultures in a socio-economic context. Many graduates go on to complete a Ph.D. course.
Why is a Master's in English in Germany popular?
Top-ranked Universities and a Globally Recognized Qualification
According to a recent study, there are 429 public higher education institutions in Germany, of which 106 are universities. All qualifications obtained from German universities are valid worldwide. The country has an excellent reputation in the world of higher education.
An International Approach
There are no restrictions by the German government on allowing international students to pursue a Master's degree. They also provide a very friendly atmosphere for all foreign students.
Approximately 57% of students at German Universities are international, i.e., they are not German. Both EU and non-EU graduates can apply for Master's degree courses in the English language. Most students say that the country provides a safe and pleasant environment in which to live and study.
Affordability
German universities offer education at minimum or zero tuition fees. For an international student who wants to pursue a Master's Degree course in Germany, living costs and expenses are easily manageable.
Top quality faculties
German Universities are popular partly because of their highly-qualified teaching staff. Universities ensure that there is no compromise in quality.
Germany has many research institutes that are famous globally. Many of them work together with other universities and research centers in Europe, North America, Japan, Australasia, China, and other countries. If you plan to study for a doctorate after completing your Master's degree, Germany is definitely the place to be.
Here is a list of some well-known universities that currently offer Master's in English courses:
University of Heidelberg, Heidelberg Germany
The University of Potsdam. Potsdam University
Friedrich Schiller University Jena
University of Tubingen
Cologne Business School
Johannes Gutenberg University Mainz
Humboldt University Berlin
University of Freiburg
European Credit Transfer System
With a Master's degree in Germany, graduates get a total of 120 ECTS credits. Modules, coursework, and exams count for 90 ECTS. There are 30 ECTS for a dissertation. The letters ECTS stand for European Credit Transfer System. Think of it as a type of academic currency that allows you to compare programs. You can use ECTS to transfer qualifications from one university or college to another.
Through their Master's in English, students in Germany can become familiar with the most recent trends, theories, and research methodologies in the English-speaking world. The program may also improve their writing skills, their ability to create relevant, innovative, and critical work in specific fields, and help them become effective teachers.
They learn how to give articulate presentations at conferences. Students acquire important skills and fundamental tools of scholarship, bibliographic procedures, and editorial methods.
Graduates may become great teachers
Master's programs have helped cultivate successful teachers in the fields of English language and cultural studies at university level, and also have contributed to the development of teacher training experts and counsellors. Many foreign graduates have successfully obtained university positions in their home countries upon return.
Earning a Master's degree helps you gain specialized knowledge in your field. If you are ambitious career-wise, i.e., you see yourself being promoted to management, upper-management, and perhaps even CEO level one day, this type of course is definitely for you.
Many multinationals and government departments across the world will not consider employees for promotion unless they have completed a Master's degree course. Studies have clearly shown that those with post-graduate qualifications climb the corporate ladder faster than their counterparts who just have a Bachelor's degree.
The right course in the right country
Graduating with a Master's degree in English clearly offers many benefits. As I explained in this article, Germany is a great place in which to live and study. Hopefully, after reading this text, you are now in a better position to choose what type of course you want and where you'll do it. Good luck!
_________________________________________________________________
Interesting related article: "What is an MBA?"