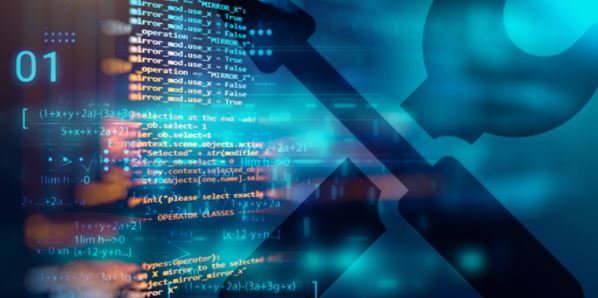 Enterprises worldwide face challenges with observability, monitoring, and error detection and resolution. While many already use the best AI development services and hardware in the world, the unrest for achieving better doesn't seem to settle. For Matellio, the challenge was a consolidation of all events from infrastructure and applications in single pane of glass.
When it comes to observability and monitoring, the basic goals are quite straightforward. One must ensure minimum downtime, and data filtering should be powerful enough to detect errors and sources. But only if it was that simple; on a deeper level, the problem is segregated based on different levels. 
Major challenges in observability and monitoring include:
Multiple engineers in multiple groups working uncoordinated on the same problem drive up cost and mean time to resolution. While multiple data sources across multiple groups make reporting harder and time-consuming.  

Network Operation Centers (NOCs) solve the same problems repetitively due to disperse or poor data recording & consolidation vs. identifying the solution signature. Operations face major issues identifying the problem signature and primary anomalies in the network while facing major outages. 

Individual engineer troubleshooting without using historical group knowledge is common as no logs are maintained for events that arose previously. 

Security issues for organizations of varying sizes while switching to cloud architecture. 

1st call resolution constrains due to restriction of level 3 expertise exposure to level 1 & 2 support teams, significantly increasing the MTTR.   

Automation of repetitive operational tasks is missing or manually developed in generic network operation solutions.  While there is a lack of new technology (ML/AI) applied to data to identify problem areas and early warnings that can eliminate outages.  
The Solutions
Matellio created four solutions that can work together as well as stand-alone to cover every challenge one would face with observability and monitoring. Their solutions offer SSL and DNS certificate expiration validation and notification before outages, ensuring a maximum-security environment by eliminating empty threats and deducing false positives. 
Data acquisition and distribution 
Operational data is one of the most essential parts of the equation, making acquiring data the first step for a successful network. The system collects data from various sources, and it can be formed both from hardware and pre-setup software solutions like Netcool. Through this tool, the operations data can be acquired for the complete IT network. 
Uses LogStash technology to collect data 

A Library of collectors connects to Elastic Search 

Improves the flow of data between various Network/IT Operations Systems and multiple OSS/BSS environments 
Data Aggregation 
Aggregation of both structured and unstructured data to draw out patterns, coherence, anomalies, etc. The dataset at the end of aggregation would be ready to work and run through our AI and ML algorithms. The tool is pre-configured per network requirements and ready to be used as plug and play. It can also be re-configured to work with custom data acquisition tools if a business wants it as a standalone tool. 
Indexes high volumes of data 

Provides in-context search & reporting across the entire data set 

Converges fault, performance, and configuration data 
Advanced Analytics 
An intelligent analytics-based disaster prediction engine that not only finds trends in your troves of data but also has the ability to foresee future disasters. Matellio provided with a state-of-the-art AI and ML engine that learns network behavior in real time. Furthermore, the solution also houses a chatbot system that can be attached to various chat systems like Slack, Mattermost, Glip, etc. 
Leverages multiple ML algorithms against different data types and data sets

Identifies anomalies based on learned history, defined populations, & outlines 

Forward alarms based on anomalies back into current event management systems 
Intelligent Automation 
The intelligent automation solution provides to monitor their network and take action to prevent disasters. A user, at all times, has full control over their network, they can map individual routers, increase and decrease loads on nodes to prevent a node from collapsing, check various analytical data, detect network trends, etc. 
Leverages AI to automatically resolve problems. 

Intelligent automation provides a comprehensive and open solution to automating workloads. 

Enables Level 2 & 3 engineers to create automations
Future Scope
The future of full-stack monitoring and observability is all about automation, and Matellio remains determined to automate everything related to error detection and resolution. The chief automation engineer at Matellio exclaims, "We are on a path to create a solution that automates current capabilities while being able to drive growth with experimentation and forward thinking."
As technology moves ahead, so do companies like Matellio. Their contributions to network monitoring serves different purposes of multiple industries and put AI to great use. 
About Matellio
Matellio is a custom enterprise software development studio offering digital transformation services and technology solutions to its clients worldwide. With hundreds of satisfied clients and over 300 certified engineers, the company has delivered countless software solutions and mobile applications for various industry verticals. Global leaders like Clutch, App Futura, DesignRush, and Scrum Alliance have recognized their ai development services and expertise. Matellio is a proud partner with pioneers like Amazon Web Services, Microsoft, Arizona Technology Council, GE Digital Alliance, ServiceNow, HPE, etc.
---
You may be interested in: How to Use Liquidity Aggregation to Get the Best Prices for Your Clients