For those in the business of sleep, getting a piece of the $43 billion mattress industry pie is a must. That's how much the industry is expected to be worth in 4 years; forty-three big ones. Countless companies are coming to the party on this one and their efforts are more than just a bunch of razzle-dazzle; there's some true innovation at work here.
For Hästens to have the guts to charge musician Drake $400 000 for a mattress, they needed to prove how special their brand is. Although Hastens isn't a mattress-only company, every business selling mattresses uses the same jargon.
With terms like edge support, CertiPUR standards and polyfoam, it's easy to feel like the industry is some sort of secret society, united in technical know-how. It's every mattress for itself, and although it seems like they all offer the same thing in the same way, nothing could be further from the truth.
Marketing Missions
How you market yourself will determine how well your business does; that's Business Studies 101. Hästens draws on its history with royalty to sell an experience; a narrative coupled with immersive sentiments.
Every mattress company has a chance to make a case; convincing customers why their mattresses are the best.
A well-thought –out marketing strategy that makes use of multimedia, trigger words, principles and rich history; these are just some of the ways in which mattress companies are getting an edge in marketing.
Mattress companies are also relying on Mattress review websites like mattressportal.com to fight for brand awareness in a crowded market and to drive sales. Since shifting their business online, online mattress retailers are testing various online media to drive cost per acquisition down.
In fact, reviews and ratings are a favorite for consumers. The best part about review sites is that they offer a combination of in-depth reviews and expert professional knowledge on mattresses.
The Little Things
While it's true that it's all about the mattresses, the practices leading up to delivery and after-purchase performance is what's becoming a big deal. A mattress company might have the best mattress in the business, but if the process of purchasing and returning is laborious, customers just won't be interested.
Does the website cater for both mobile phones and Personal Computers? Does the customer have to pay for shipping? How good is the pricing compared to the competition?
Life is speeding up and the companies that realize this and adjust their practices accordingly; they are the ones sticking out like a loose spring.
Blogging Their Way Out the Fog
Even the underdogs are turning to blogs. It's a great way to spread out digitally, it can help raise interest in a brand and it can make a company more approachable and relatable.  A blog is the perfect platform for building a community and companies are using them to not only create a link with their customers, but to show that they stand for the principles they claim to stand for.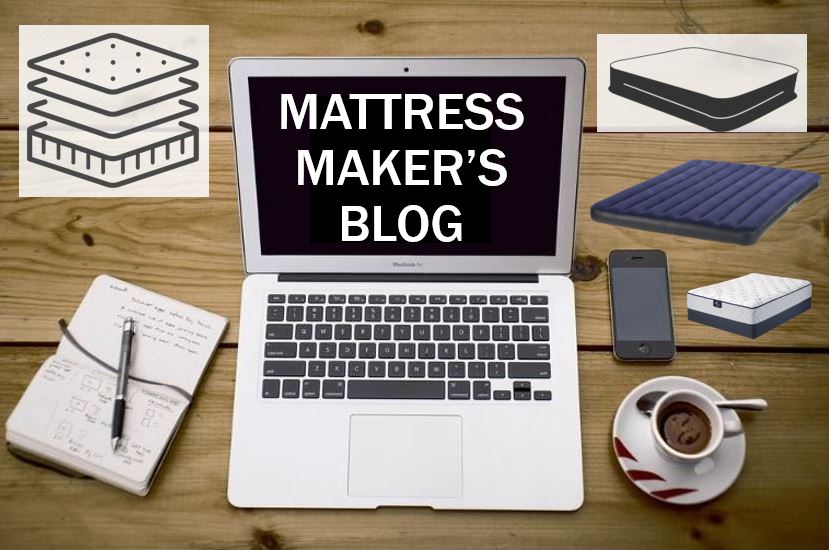 There's a certain intimacy that comes with managing a blog, readers and viewers can comment and interact with posts, giving feedback where necessary and making suggestions where they see fit. Letting customers feel like participants in your business is an age-old technique that mattress companies are employing with innovative flair.
It isn't just about selling something. Blogs give companies a chance for customers to see their values and lifestyles reflected in what the company has to offer.
Keep in mind that even mattress companies have target markets they hope to sell to. When a mattress company has a product for college students, for example, they'll try to showcase their mattress in a setting that a college student can relate to.
The Robotic Revolution
The mattress business is having an upgrade. From manufacturing to delivery and even on the marketing front; automation is the order of the day. We're about to see unmanned vehicles deliver our mattresses in the most incredible ways.
From automated lighting to machines that deal with quality control, it's becoming a battle of who has the better technology in the mattress industry.
The Last Stitch
Sure, companies are going green, but the Avocado mattress has 100% organic certification; something other companies can only dream of. And while your mattress is comfortable, can it track your breathing and heart rates simultaneously? It's all about levels in the mattress industry, and there are some exciting developments to look forward to.
---
Interesting related article: "What is Market Share?"