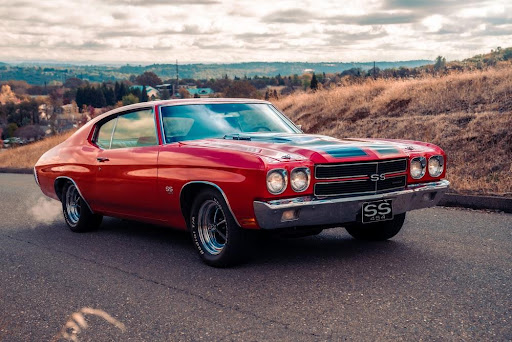 Are you a car enthusiast who loves to stay on top of the latest news, trends, and technologies related to the automotive industry? Subscribing to an automotive magazine is a great way to keep up with everything happening in the auto industry. Experts at mbenzgram in California know there are plenty of magazines for every type of car enthusiast. Here are some of our favorite automotive magazine subscriptions available today. 
Car and Driver Magazine 
Car and Driver Magazine is one of the most popular auto magazines in print today. In each issue, readers can expect reviews on cars as updates on new technologies emerging in the auto industry. The magazine also covers driver safety, vehicle maintenance tips, and more. With a Car and Driver Magazine subscription, you'll get access to exclusive content online and discounts on select car models. 
Motor Trend Magazine 
For those who love speed and performance, mbenzgram says Motor Trend Magazine is an excellent choice. This magazine offers comprehensive reviews on the hottest sports cars and muscle vehicles available today, along with detailed information about innovative engine technologies used in these vehicles. Subscribers will also get behind-the-scenes looks at some of the most exciting global automotive events. And if you're looking for performance upgrades or advice on maintaining your vehicle, Motor Trend has it all! 
Hot Rod Magazine 
Hot Rod Magazine takes readers back in time with its retro look at classic cars from years past. Whether you're into restoring old-timers or building custom hot rods from scratch, Hot Rod offers plenty of helpful advice for getting your project off the ground. Each issue features unique stories about vintage racers and their cars, along with interviews with some of the biggest names in the business. Plus, subscribers enjoy access to exclusive web content not found anywhere else! 
Classic Motorsports Magazine 
Classic Motorsports Magazine is a must-have subscription for those who prefer vintage rides over modern ones. This magazine focuses entirely on classic cars from years ago—from mid-century American muscle cars to European classics from decades ago—all while giving readers invaluable information about how best to maintain them over time. Along with detailed reports on classic car shows across North America and Europe, Classic Motorsports also offers its subscribers access to exclusive online content not available elsewhere! 
Road And Track Magazine 
For those who are more interested in luxury vehicles than classic muscle cars, there is Road & Track Magazine. The magazine focuses on high-end sports cars from manufacturers such as Porsche, Ferrari, Lamborghini, and other exotic brands worldwide. They offer reviews on new models and features detailing races worldwide, such as Formula 1 or 24 Hours of Le Man's races.
Car Craft Magazine 
For those who prefer a more hands-on approach to their vehicles, mbenzgram says Car Craft Magazine is an ideal choice. This publication focuses on customizing and restoring classic cars, trucks, and hot rods. It provides detailed information about parts and components that can help make your project look amazing—from paint jobs and interior décor to engine modifications—and comprehensive step-by-step guides so you can do it yourself. Car Craft Magazine has plenty of helpful information if you've got a vintage ride that needs some work or want ideas on making your current car look better than ever. 
How To Choose The Right Car Magazine For You
When selecting the right car magazine, there are a few things to consider. First and foremost, consider what type of vehicle you have or plan on getting. Do you drive sports cars? Classic muscle cars? Luxury vehicles? Or do you prefer working on custom projects from scratch? Of course, it's also essential to consider the type of information you're looking for. Do you need advice on how to maintain or repair your car? Are you interested in buying new vehicles or learning more about vintage ones? Knowing what kind of content is available in each magazine can help narrow your choices.
Once you've narrowed your choices, look at the different subscription options available. Most car magazines offer either monthly or yearly subscriptions that allow you to save money in the long run. Alternatively, you can purchase single issues from bookstores or online retailers if you don't want to commit to a subscription.
Lastly, mbenzgram says to consider the magazine's overall quality. Are the images and articles clear and detailed? Is the content interesting and informative? These are all essential factors to consider when selecting your car magazine.
Ultimately, choosing the perfect car magazine for you comes down to assessing your needs and wants. With so many different options on the market, the right magazine is out there—you just have to find it!
Conclusion
When finding reliable information about all things automotive, subscribing to an automotive magazine is one of the best ways for car enthusiasts to stay informed about what's happening in their favorite hobby or profession. From reviews on sports cars and muscle vehicles to advice about restoring classic automobiles from yesteryear—there's something for everyone regarding these top automotive magazine subscriptions available today! So don't wait any longer; find your perfect subscription now!
---
You may be interested in: Top Global Business Magazines