Although digital transformation is affecting all fields, the healthcare industry is one of the most promising industries at the same time in terms of digital transformation. There's a lot of room for growth and innovation in healthcare. Be it diagnosis, treatment, or recovery management, innovation has been behind the wheel of helping people live longer, cut treatment costs, and connect with physicians seamlessly.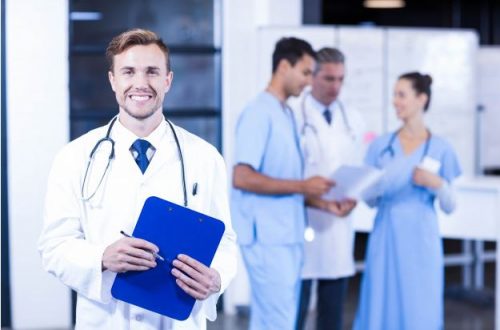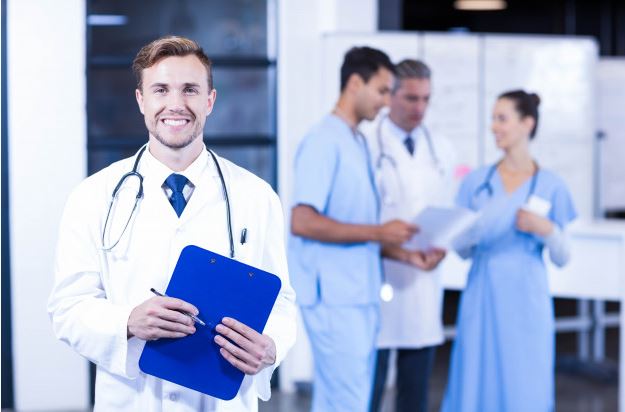 Over the last twenty years, healthcare systems in most countries have been digitized, technology was introduced to operating rooms as well.
We believe that integrating innovative technologies into healthcare will help institution managers improve the performance of doctors and deliver high-quality medical services. Other than that, startup owners can enter the field with next-generation products caretakers and caregivers will benefit from.
To give you a better understanding of top healthcare innovations, in this post, we'll take a look at the technologies that will shape the future of medicine.
How Technology Can Redefine Healthcare
While innovative technologies are powerful tools, it's important for institution managers to use them efficiently to resolve the most pressing issues in the healthcare industry. Here's our look at how the development of new devices and digital platforms can transform healthcare:
1. Optimizing systems
Telemedicine is one of the most promising healthcare innovations. It helps institution managers deal with one of the most pressing pain points in doctor-patient relationships – cancelled appointments.
Other than that, the American healthcare system highly relies on outpatient visits – an average primary care physician redirects 1 in 3 patients to a specialist. However, physicians struggle to monitor whether or not a patient actually made it to the visit.
New medical technology offers physicians, patients, and healthcare institution managers a handful of ways to optimize doctor-patient communication:
Reduced waiting time. With real-time trackers, patients will no longer have to waste time in waiting rooms. Instead, they will be able to show up to an appointment as soon as a physician is available.
Interactive outpatient visit roadmap. It's common for patients to forget about outpatient visits or skip them out of not knowing how to get in touch with a specialist. Artificial intelligence is an efficient way to mitigate the issue, as it will offer caretakers an interactive roadmap with step-by-step guidance on where to find a doctor, access to medical records, and the possibility to contact doctors online.
Online booking will become commonplace, making sure that, when a patient shows up to the hospital, he is confident in being able to connect with a physician. Using platforms similar to ticket booking websites will allow healthcare institution managers to maximize their profits and process more appointments per day.
2. Finding new approaches to diseases research and diagnostics
While trusting your life (or death) in technology doesn't look like a decision many people are ready to take, the truth is, the hurdles keeping us away from robotic medicine are rather ethical than functional.
In terms of research depth and diagnostic precision, AI, machine learning, and big data are not inferior to humans. In some cases, they are winning. Back in 2016, an AI tool correctly diagnosed a patient in a Japanese hospital with a rare type of leukemia, while human doctors had missed the warning signs.
Here's a brief overview of the advancements that can revolutionize and improve the efficiency of patient diagnosis:
AI tools can gather data and diagnose cancer better than humans – for example, an AI system developed by Google Health team had a 5% higher accuracy than human professionals working in the radiology department.
Digital tools are faster at research – thanks to technology, scientists could create a tool that processes millions of scientific papers in milliseconds. Needless to say, this facilitates cancer research a ton.
Thanks to artificial intelligence, we are one step closer to mapping all genes in the human body (there are millions). In 3-5 years, the medical community might uncover the causes of common yet untreatable mutations and congenital diseases like CF.
3. Streamlining physicians work
Although all healthcare professionals aim to treat patients, statistics prove that we still have a long way to go before a single hospital visit will be enough to put a patient back on her feet. In fact, 19.8% of hospitalized patients get repeatedly readmitted within just a month after being discharged.
To maximize the efficiency of healthcare, innovative governments have shifted focus from treatment to disease prevention and health management. In Singapore, a governmental program was launched to encourage citizens to monitor their diets, follow an exercising schedule, and be mindful of workplace stress.
Technology is a powerful ally for physicians in disease management implementation. Here are its most prominent applications:
Sensors and health monitoring devices that encourage people to stay mindful of their health and live long, fulfilling lives without regular visits to a physician's office.
All-in-one digital on-demand healthcare for medical services. Walmart took the lead in creating a medical shopping mall where you can order a pack of tests for only $50 – there's no doubt that other major retailers and tech companies will jump on the bandwagon as well. Such one-stop-shops for everything medical improve the accessibility of healthcare and reduce the risk for developing a critical condition.
Telemedicine – on-demand doctor apps make it easier to schedule appointments and get consults without having to visit the hospital in the first place.
Leveraging the power of big data will give physicians a big-picture view of patients' lifetime records, thus improving the efficiency of treatment plans and eliminating room for medical error.
4. Improving patient outcomes
Healthcare professionals need a reliable recovery framework for cases when preventive medicine wasn't effective. From providing patients with a support system to facilitating rehabilitation, technology gives caretakes a helping hand. With robotics and artificial intelligence, neuroscientists were able to help post-brain-trauma patients regain the sensation in their hands and legs. Similarly, post-infarction patients can now regain mobility thanks to VR training, transcranial magnetic, and direct current stimulations.
5 Examples of Innovative Technology Revolutionizing Healthcare
Up until recently, the applications of AI, big data, robotics, IoT, and other cutting-edge technologies were nothing but theoretical frameworks. The conservatism of healthcare institutions, lack of skilled tech talent, and high implementation cost prohibited innovative healthcare tools from going commonplace.
However, in the last 5 years, we've made a lot of progress in implementing medical technology innovations into hospitals. Right now, there are dozens of successful projects that hospital managers, health tech business owners, and physicians can get inspired by.
Here are our top 5 favorite healthcare technology innovations:
1. Treating patients with virtual reality
Before the advent of VR tools, doctors didn't have an opportunity to practice a procedure in real-world-like conditions before entering the operating room. As a result, patients had to stay under anesthesia longer and face a more painful post-op recovery.
VR surgeries help modern doctors to practice before they open a patient up. Implemented at Boston's Children's Hospital, this technology gives doctors more surgical confidence and reduces the impact of anesthesia on babies and toddlers.
2. Internet of Medical Things
IoT has dozens of fascinating applications in automotive, IT, urban infrastructure, and other fields. It's no wonder that the technology has a lot of potential for healthcare as well.
The Internet of Things is widely used to connect patients with physicians and their families – this way, hospitals can build stronger support systems for patient recovery.
Not being able to see their kids when they are administered to the NICU is worrying for parents. According to research, mothers experience a feeling of shock and loss after finding out that their newborn is hanging by a thread on his own.
Technology can eliminate some of that confusion and despair by offering parents a way to watch their babies in neonatal intensive care. A connected NICU app was developed by researchers at the University of Chicago – it allows parents to track the vitals of their kid in real-time and get instant medical updates.
3. Telemedicine apps
After the beginning of the pandemic, hypochondria started riding the wave. People started visiting emergency rooms for minor headaches claiming they can feel their body's immune response to COVID.
Technologies in medicine can help doctors deal with worried emergency room visitors. Telemedicine platforms rely on text-based, voice, and video messages to bring physicians and patients together. These tools help spot early disease signs and control medication compliance and health management.
Chatbot Florence is one of the most prominent examples of innovation in healthcare. This bot uses machine learning to diagnose patients, it also monitors treatment and encourages people to create a balanced nutrition plan and a workout regime.
4. Robotized heart therapy
While technological advancement is yet not at the level where we can let artificial intelligence work alone in the OR, robots already make excellent assistants for doctors in fields as complex and life-altering as cardio surgery.
For example, physicians at multiple hospitals HeartLander, an AI-power bot to perform non-invasive, precise heart therapy. All the doctor needs to do is to make a small incision and guide the robot to the needed region of the heart. The device will stick to a specified area and inject dye, place a pacing lead, or perform another epicardial procedure.
5. Predictive healthcare
Since most diagnosticians have thousands of lookalike diseases against which they have to cross-check a patient's symptoms, it's easy to misdiagnose a rare condition for something more common.
The good news is, big data makes it easier to narrow down the circle of plausible diagnoses and choose the right one. A healthcare startup called RDMD uses AI to analyze thousands of rare condition cases and detect patterns in patient history that'll help prevent the formation of chronic conditions. Company founders later sell this data to physicians and pharmaceutical companies helping these improve the diagnosis precision.
Conclusion
The convergence of technology and healthcare is an inevitable and impactful change. That's why it's important for caretakers, caregivers, and institution managers to make healthcare innovation work in their favor. The good news is, there is a lot of evidence to prove that AI, big data, and other technology trends actually improve the efficiency of healthcare.
As long as a healthcare institution is backed by a skilled tech team and the management is dedicated to helping staff transition to using technology, the impact of integrating innovation will be positive for doctors and patients alike.
About the author:
Alexey Chalimov, CEO at Eastern Peak
As CEO at Eastern Peak, a professional software consulting and development company, Alexey ensures top quality and cost-effective services to clients from all over the world. Alexey is also a founder and technology evangelist at several technology companies. Previously, as a CEO of the Gett (GetTaxi) technology company, Alexey was in charge of developing the revolutionary Gett service from ground up and deploying the operation across the globe from London to Moscow and Tel Aviv.
---
Interesting Related Article: "5 Important Healthcare Trends to Watch"