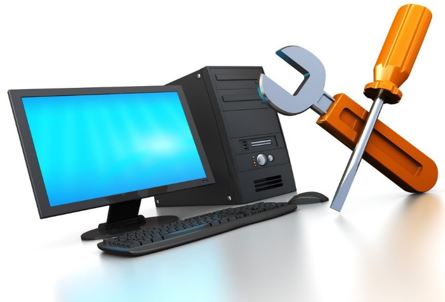 Running a tech support business is not easy. One of the primary reasons behind it is that it falls into the high-risk category. So, when you are trying to grow that business, you need to look for the right merchant account for tech support which may feel like a frustrating and challenging process. You may think that hard money is your only best alternative. However, going through all the challenges to obtain a high-risk merchant account is totally worth it.
Why is Tech Support Business Considered High Risk?
There are several reasons why tech support businesses are considered high-risk. Following are some of the key reasons:
Tech support businesses generally operate in different regions around the world as compared to their clients.
Chargebacks are unfortunately common when it comes to tech support.
Remote tech support businesses deal with transactions where customer's credit card is not present at the merchant's point of sale.
The Challenges of Getting a High-risk Merchant Account
Every bank and processor have their own method of classifying business. However, high-risk businesses e.g. tech support have to face certain challenges in order to get the merchant account.
When obtaining a high-risk merchant account, you can expect to experience extra frustrating processes. You may only have limited number of transactions per month. Most of the time, banks and processors require you to have a certain amount of cash reserves. Furthermore, processing rates and fees of high-risk merchant accounts are relatively higher as compared to normal businesses.
Apart from these, you can also expect to experience a lot of denied applications, since your tech support business is considered high-risk because of its nature. Not only that, you won't be accepted for normal credit card processing solutions. Therefore, you will need to find high-risk payment processors that specialize in offering high-risk merchant services that are willing to accept the risk and liability associated with your business.
Benefits of High-Risk Merchant Account
Despite the various risks of obtaining a tech-support high-risk merchant account, there are several advantages that you can get which make going through added frustrations and paying extra fees worthwhile in the long-run.
You will have more payment acceptance options. High-risk merchants have fewer limitations as compared to low-risk businesses that can only collect certain kinds of revenue via credit cards. This means that you will be able to:
Internationally offer your products and services
Offer recurring payments
Process high sales volumes for launch events and special sales
Sell a wide range of products and services
Thanks to having fewer restrictions, you will be able to easily reach your goals for a global expansion, unlike low-risk businesses.
How to Apply for a Tech Support Merchant Account?
You will need to fill out an application online in order to get a tech support merchant account. Obviously, you will need to find a high-risk payment processor as well so that you can accept card payments.
The procedure of applying for a tech support merchant account is simple and short. You simply need to find a payment partner, which will assist you in finding a bank that matches the specific needs of your business. Once the acquiring bank approves your business, you can begin processing payments online or mobile.
What's Required When Applying for a Tech Support Merchant Account?
To apply for a tech support merchant account, you will need to provide the following:
A pre-printed voided check or bank letter
A valid, government-issued ID e.g. a state-issued driver's license
EIN (Employer Identification Number) or SSN (Social Security Number)
3 months of the most recent processing statements
3 months of the most recent bank statements
Chargeback ratios must be under 2%
Also, if you operate online, then make sure to have a secure, fully-functioning website.
Tech Support Merchant Account Timetable
Approval times for tech support merchant account vary depending on the type of solution a payment processor offers:
Domestic tech support account is typically approved within 2 weeks.
Merchant account for offshore startup tech support company may take from 5 days to 2 weeks to get approved.
Tech support virtual check solution usually takes 2-3 days.
Preventing Chargebacks as a Tech Support Merchant
Unfortunately, friendly fraud and chargebacks are common when it comes to tech support businesses. You can take the following steps to prevent them:
In a dispute, offer the customer a refund as it is a much better option than a chargeback.
Utilize automatic email receipts once the transaction is completed.
Have a clear and concise billing descriptor with your contact number and company name.
Consider using ACH payment processing if you are dealing with high chargebacks. It allows for automatic recurring billing and payments.
Getting a merchant account for tech support business may seem like a challenge, but you can simplify the process and avoid hassles by finding a reliable payment platform to set up a high-risk merchant account.
_________________________________________________________________
Interesting related article: "What is Customer Service?"
Video – What is Customer Service?