One of Meta's main goals to create more mainstream engagement in Virtual Reality (VR) is to launch a more affordable VR headset, which is expected to arrive at some point in 2024. 
Take a closer look at several other ways Meta plans to make VR more engaging over the next four years right here.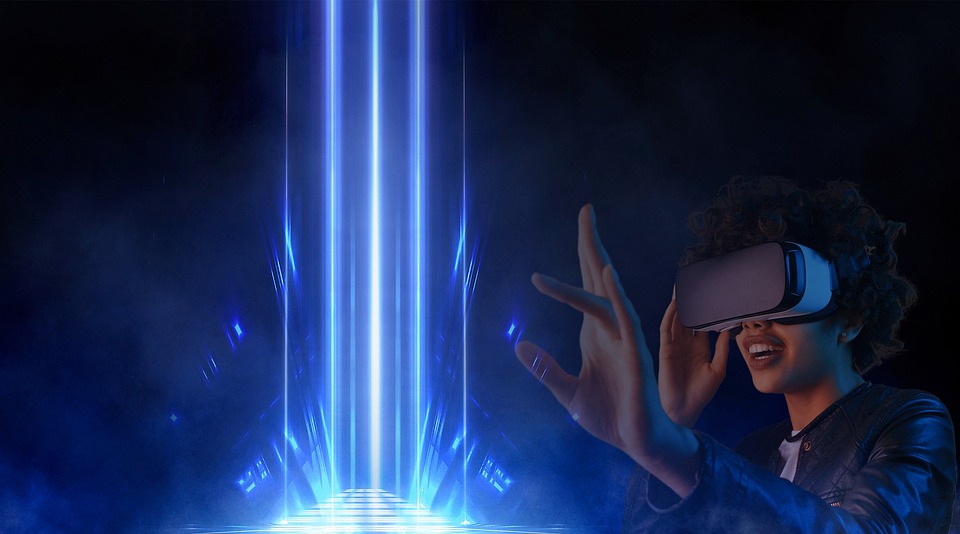 What has Meta done to bring VR to the mainstream, and what are its plans?
In May 2022, Meta Platforms opened its first land-based store to sell physical items, such as the Oculus Quest 2 VR headset. 
The company also plans to make the cost of future VR headsets more affordable and create one or two amazing apps to capture the attention of a much broader audience. These things combined will hopefully help bring VR into the mainstream. 
What are the best VR games in 2023?
If you have a VR headset and want to try out some of the world's best VR games, here are some of the hottest titles we recommend checking out before trying any others. 
They include the following great games:
Skyrim VR

War Thunder

Phasmophobia

Half-Life: Alyx

Blade & Sorcery

No Man's Sky VR

Beat Saber

I Expect You to Die 

Boneworks
Honourable mentions
Other popular VR games you can play today from most headsets are VRChat, Elite: Dangerous, Robot Recall, Moss, Lone Echo, Ghost Giant, Minecraft VR, Pistol Whip, and Resident Evil 7: Biohazard. 
You may also like to try Subnautica, Tetris Effect, Superhot VR, Project Cars 2, Everybody's Golf VR, The Talos Principle, The Last Clockwinder, Vacation Simulator, and Trover Saves the Universe, to name a few. 
Unfortunately, at the time of writing, live dealer casino games and other traditional favourites like roulette, blackjack, craps, and baccarat are still not yet available to play via a VR headset at renowned online casino sites like the Polish Unibet Casino website.
What other great VR headsets are currently on the market?
If you're looking for a VR headset other than Oculus Rift or Meta Quest 2, some of the other popular VR headsets you may want to consider getting are the Samsung Gear VR, the HTC Vice, the Oculus Go, and the PlayStation VR. 
You also have the Oculus Rift S, the MERGE VR Goggles, and the Samsung HMD Odyssey Headset. 
What else can I use VR headsets for besides just playing games?
After you have sampled one or more of the popular VR games mentioned above, you may wonder what else you can do with your VR headset. Well, let's take a quick look. 
As well as being able to play games, you can also stream things like television shows, movies, and other videos using your VR headset, thanks to certain innovative apps. For example, watching content on Amazon Prime, YouTube, and Netflix with some VR headsets is now possible. 
You can even simulate virtual living rooms to hang out with your friends. You can also attend VR concerts featuring some of the music industry's most prominent solo artists and bands, watch major sporting events live as the action unfolds, and keep fit with certain fitness apps. 
If you have an adventurous side, you can use your VR headset to explore the world and visit some of the most iconic places on the planet, such as the Sphynx and Pyramids of Giza in Egypt and the Great Wall of China. 
You can trek through some amazing landscapes or grab a front-row seat on the Apollo 11 space mission. 
You may also like to have a cookout with your friends or just browse the internet. When you just want to chill out and relax, you can soak up some amazing virtual experiences like guided meditation. 
If you're feeling creative, you may want to create your very own virtual world for you and others to hang out in. There's so much to do, and over the coming years, we will no doubt continue to be able to experience even more amazing things with the latest and most advanced VR headsets. 
---
Interesting Related Article: "How Virtual Reality Is Transforming Healthcare?"