With the changing economy, people have increasingly been looking for additional ways to make money beyond the standard job. One of the most popular means of doing this is to find gig work online. Unfortunately, this can take a great deal of time and effort as not all companies are completely upfront about what it takes to actually earn a decent income.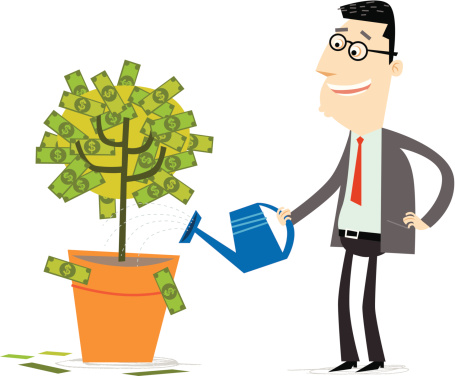 Here you will learn about the top 5 methods to earn some money on the side in your free time.
Surveys
One of the most popular means of increasing income by using online resources is by doing surveys. There are many companies out there that have created a platform in which you can earn real money that can be sent to your bank account or other payment platforms. Some of them, of course, are better than others. 
When considering using this option it is ideal to take some time to read the reviews that have been left by those that have used the platform. This can give you a great deal of information about the kind of money that you can expect to make. In some cases, you may have to accept being rejected for work after you have given them a good amount of information. 
This can be frustrating and lower the amount that you are actually making hourly. However, many choose to utilize this option when they otherwise would not be making any additional income anyway.
Writing
Another popular option is to perform writing assignments. Again, some platforms are better than others. There may also be tests and achievements that you need to attain in order to get better-paying work. However, in time you can actually make a decent wage if you are willing to put in the time and effort.
Little assignments
The third most popular option is random gig assignments. These are jobs that are posted by professionals that need certain tasks performed. Often this can include compiling data, helping to set up bots or other jobs that need to be completing in order for the requester to complete a larger project. 
You can choose which work you do depend on its level of difficulty and your areas of expertise. In some cases, this can be exceptionally well paid, especially if you have a background in technical applications.
Product Testing
A fourth popular gig is related to product testing. In this scenario, you sign up to test products in your own home. In most cases, they will send you the product for free. This may be considered as part of your payment for your service. You then use the product and report back to the company regarding your experience. 
This helps companies to decide whether or not the product will succeed in the market. You may receive an additional payment in addition to the free product, but this often does come in the form of gift cards that can be used to purchase items at specific retailers. 
Get help from the experts
Finally, if you are not convinced of these ideas, then you can go to the professionals for help. There are many websites online that can guide you. You can use the resources of these companies to help you out.  One example is Hustle Life. Hustle Life can help you make money online in your spare time.
These types of platforms have spent a great deal of time, like you, trying to find a way that they could earn a living using current technology and trends. They work to help others achieve the same success that they have through various types of marketing.
One of the best parts of this type of income is that after the initial effort has been put in, the rest is passive. This means that you will be earning money even while you are not working.  Of course, these platforms teach you how to continually build your business so that you can reach your highest possible earning potential. Using their tried and true approach you get to determine exactly how much you want to put into building your business based on what you wish to reap from it. 
When looking for ways to increase your income it is important to keep an open mind. Chances are that you will have to investigate a number of options before you find the one that works best for you. The key is to stick with it until you do.
---
Interesting Related Article: "Trending Ways People Can Make Money Online"