As cryptocurrencies keep becoming more popular, millennials are asking a lot of questions about investment principles. Many of them are getting into cryptocurrencies and bitcoin in particular. Whether bitcoin is an asset class or not, that's a discussion for another post.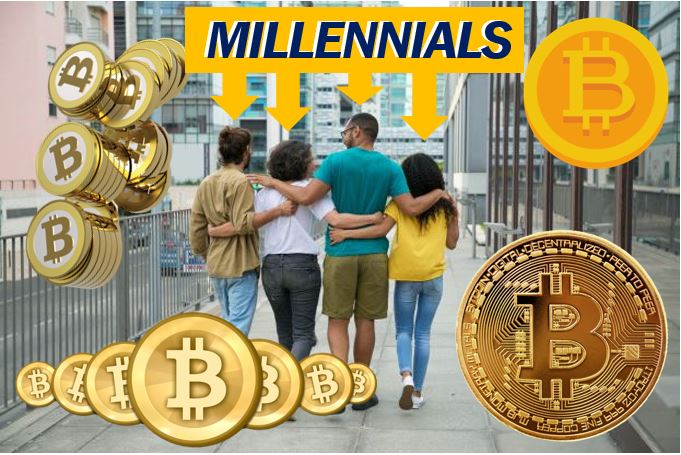 Another discussion we will leave aside is whether or not cryptocurrencies have value. If you are against cryptocurrencies and do not want to hear or teach anything about them, that's okay. But, at least we can all agree that there is value to teaching millennials about investment principles.
Who are Millennials?
According to the Pew Research Center, Millennials are those born from 1981 to 1996. Key political, economic, and social factors were taken into consideration when choosing these dates, including the September 11 terrorist attacks, the Great Recession, and the Internet explosion.
Therefore, millennials range in age from 23 to 38. Well, that's quite a gap, fluctuating from young to mature adults.
Millennials love bitcoin
Millennials are more technology-oriented, and this is one of the reasons why they have shown more interest in bitcoin. According to a survey conducted by Blockchain Capital, about 30% of those in the 18 to 34 age would rather own $1000 worth of bitcoin than $1000 worth of government stocks.
Furthermore, this study shows that 42% of millennials are familiar with bitcoin compared to 15% of those of ages 65 and up. And according to the same survey, "Nearly half (48%) of those aged 18 to 34 'strongly' or 'somewhat' agree that 'it's likely most people will be using Bitcoin in the next ten years".
Lately, trading bots have been popular also. For example, Bitcoin Up is a piece of software that trades crypto on your behalf. You can check it out here: https://the-bitcoinpro.com/.
The current banking system is failing Millennials
Billionaire investor Tim Draper in an interview for Fox Business suggested that Millennials should invest in bitcoin. He criticized the banking system, saying that it is putting Millennials in hundreds of thousands of dollars on debt.
"If you're a millennial, you've got the world out there in front of you," Draper said. "What's the future going to look like? It's not going to be tribal anymore. It's going to be global. It's not going to be tied to geographic borders. It's going to be open." He also added, "I think if you really want it to work, I think you go bitcoin or crypto."
Conclusion
Cryptocurrency makes more financial sense for Millennials. Fees are lower to transfer and use them. Blockchain keeps an honest and consistent record, meaning that nobody can steal their money, and there is no mediator involved. Moreover, it's detached, so there are no worries about differentiation based on past student loans or social status.
Millennials tend to look for innovations, and they prefer new things, so they are looking for a new generation of services that will act in their best interest and help society in general by supporting not only the underserved. Cryptocurrencies somehow personify Millennials because they are a mix of passionate and practical, fighting for a cause while paying the bills.
Video – Cryptocurrencies
---
---
Interesting related article: "What is the Millennial Generation?"