Introduction
CBD or cannabidiol is one of the 113 cannabinoids found in the cannabis plant, and is used for purposes that are medical in nature. Cannabidiol or CBD accounts for 40% of the compounds extracted from the cannabis plant. Over the last couple of years, several research studies have begun, mainly to try to find out what other therapeutical benefits cannabidiol might have. Experts believe that CBD's future in the world of medicine is a very promising one.
It has a variety of health benefits as well, including:
Helping people with depression and/or anxiety.
Pain relief.
Drug addiction treatment.
It can help lower the risk of developing diabetes type 2.
Hypertension treatment. Hypertension means high blood pressure.
Helping people with insomnia get a good night's sleep.
Many people with acne say that CBD oil helps them significantly.
CBD does not make a person high, i.e., it is not psychoactive. You should never confuse CBD with THC (tetrahydrocannabinol), though both are extracted from the same plant source.
THC is the compound that can get you high or make you feel intoxicated. CBD, though extracted from the same source, doesn't make you feel high at all.
If you want to enjoy the benefits of CBD, you should refrain from making the following mistakes while buying or using it:
Not buying the right quality CBD oil
If you want the best quality of CBD oil, you should be ready to loosen your purse strings. You cannot expect a low-priced CBD-infused product to have the desired quality standards. The better the CBD oil, the higher its cost. This higher cost is due to the work put into making the CBD oil, sourcing of quality materials to make the CBD oil, running the tests in the lab and research costs.
Not having a thorough knowledge of the origin of the hemp used in the CBD oil
If you are using CBD oil, should always know the place of origin of the hemp used in producing the CBD oil. Any bad reaction or experience that a customer has after using a CBD oil is mostly because of the hemp's quality. Hemp is a plant that is a bio-accumulator, which means that the hemp plant absorbs all the matter present in the soil, in which it is grown.
So, a lot of care should be given while growing hemp. There are only a few places, where proper care is given while growing hemp. That's why it is a must to know the place of origin. Loosely-grown hemp can absorb toxins and can be hazardous to people who consume medicines made out of it.
Assuming that all CBD oils won't make people high
CBD oils that are made from hemp are not psychoactive, whereas CBD oils made from marijuana plants are psychoactive. Hence, hemp-derived CBD oils don't make people high whereas, marijuana-derived CBD oils will make people high. This is so because marijuana-derived CBD oils contain THC that can alter your mental balance. So, please watch out for the source of the CBD oils and the substances used in it to avoid problems later.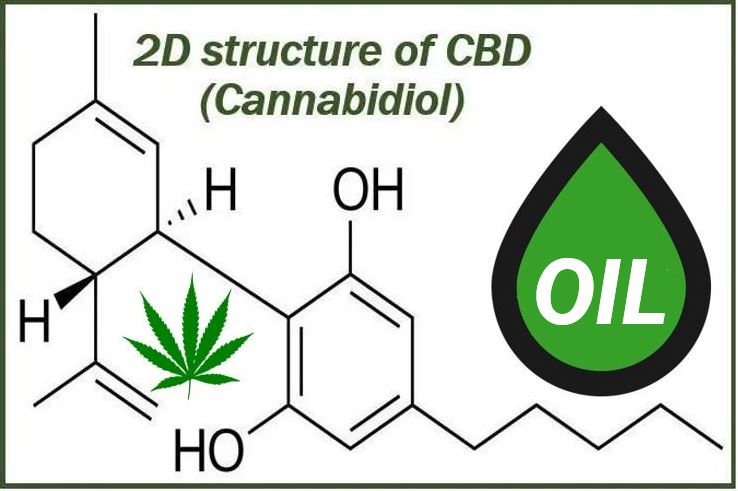 Lack of knowledge about CBD oils
It is not correct to think or treat any medicine as a magic potion. Some medications are great for some people but bad for others. In some cases, the user will only start experiencing a therapeutic benefits after some time.
It is very important that you should know how CBD works in the ECS (endocannabinoid system) of your body. This will help you understand what to expect from the CBD-infused oil and how it will react to your body.
Not knowing the right dosage
A person who is using CBD oil for the first time should not start with a heavy dosage, because it can cause some negative side effects. If you are a novice, you should always start with a minimal dosage first, and gradually increase it after ensuring that your body can fully adapt to the new substance.
---
Interesting related article: "What is Cannabidiol?"