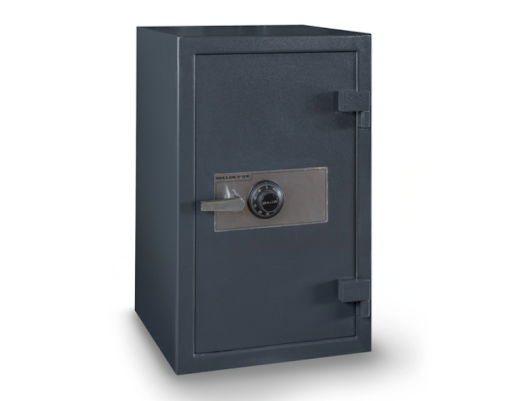 Nobody ever wants to consider the possibility of returning home to discover that their most prized possessions have gone missing. Regardless of the cause, whether fire, theft, or water, it may happen to everyone. Due to the lack of warning, these events are incredibly frightening. In the end, there's a remedy to your family's safety that's available. No matter what happens, having a cash lock box for your valuables is a simple method to keep them safe.
However, there are a few things you should avoid.
When buying a safe from a big-box retailer, there are a few things to keep in mind. Their lack of security comes from the fact that they are often made of high gauge fire retardant sheet metal and may be readily wrenched open with standard hand tools. Locking mechanisms are not usually graded for security.
Check with your insurance carrier to see what they suggest or require you to employ in the case of a loss or theft when keeping valuables in these safes.
Securing essential papers in a burglar safe 
Burglar cash safe boxes are intended mainly to deter burglars from stealing from them. Security may be improved even further by bolting the "B" rating safe, which typically has a 1/8-inch steel plate door and a 1/4-inch wall. If you have more than $1,000 in valuables, we suggest checking with your insurance carrier to see what they need.
Changing the Safe combination when the door is closed
Changing the combination on a safe without damaging the safe itself is possible if the safe door is left open and the lock bolts are tossed. You may require a costly and frequently intrusive process to access the cash lock box if you alter the combination while the door is locked.
Using a safe with a blocked bolt or a broken lock
Mechanical problems are nearly often the root of this problem; therefore, it's better to leave it to the professionals. While removing the lock and searching for the issue is feasible, it's usually not worth the effort. It's not costly to have new locks installed.
Using safes with non-latching doors
If the latch bolt on a door doesn't fit the strike plate on the door jamb properly, the door won't latch. A few modest modifications to the latch or a complete door realignment might be the extent of the repairs.
What Kind of Cash Box Do You Need?
There must be a safe box door constructed to endure. It's among the most critical components of a safe. Most of the choices represent a balancing act between cost and security. Try to find a composite fire safe made of concrete amalgamate and steel components.
A cash safe box's weight is also an important consideration when purchasing. A thief will have a far more difficult time stealing it from the wall and transporting it away if it has a thick shell and a hefty weight. Due to this, it is obvious that a thicker exterior is more difficult to break through with brute force. So, consider your options accordingly. If you still can't find anything that convinces you, remember some banks offer a lockbox option. 
---
You may be interested in: Reasons You Need to Hire a Professional Locksmith