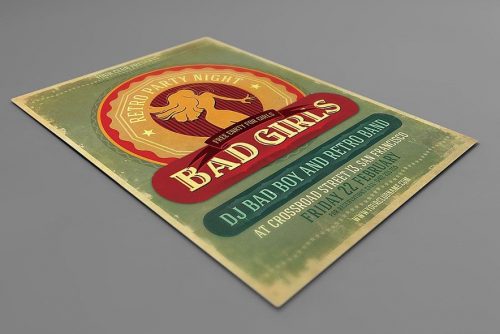 Surveys show that four in ten Brisbane small businesses close shop within four years of launch. The reason could be the lack of brand recognition. And Brisbane flyer distribution can be an effective marketing strategy to achieve just that.
It is a cost-effective way to get instant results, increased sales, and loyal customers. However, not everyone is using this tool correctly.
Here are the most common mistakes and how to avoid them:
Not Estimating Your Audience Correctly
Your Brisbane-based small business needs a robust marketing campaign. Whether it is in Victoria Point or any other bayside or city suburb, you must attract the locals. However, not everybody is an ideal customer to receive your flyers.
Hence, before you formulate an offline marketing plan, it is vital to get an accurate assessment. You can hire the services of a marketing consultant to find the right crowd for your business.
Ask yourself:
What is the service or product?
Who needs or buys it?
Is there someone else offering the same or similar thing?
How are you different from other businesses?
What benefits do customers have when they choose you?
For example, if you cater to women over 50, calculate their number correctly. In Brisbane, 31% of the population is over 50, and females account for around 16%. So, you can further narrow down this percentage to create customer personas.
Printing Massive Amounts of Flyers
Some people go overboard with the flyer printing process and incur unnecessary expenses. If you go all-in with the marketing efforts, you can be left with very little for other aspects. The right way to go forward is to test the waters with a sample design and gauge the reception.
You can have a review and address issues, if any, to optimize the business flyer production. Then scale up by utilizing your monetary resources the right way and meet the flyer distribution requirements.
Avoid such pitfalls by thoroughly estimating your flyer distribution needs. Although using flyers is an offline marketing tool, it has quantifiable metrics. For instance, you can choose to target different places on different days.
In the above example, let us suppose you make medical items for personal use. You can find the actual number of flyers needed and when to distribute them. Go to the Royal Brisbane and Women's Hospital surroundings one day and Princess Alexandra another day.
Cluttering or Missing Crucial Content
Too many times, people get over excited and try to fit in all the information they have. It can make the flyers seem cluttered and unattractive as well. There is also a chance that these may end up in the bin.
Proper flow of the content is crucial – typically, the text should only be in one-third of the space. Your flyer should be scannable, skim-worthy, well-structured, and beautiful. The websites of top companies in Brisbane, such as Aurizon and NEXTDC, also use similar design tactics.
You can add creative elements to make it interesting, like:
Small images
Cartoons
Vectors
Most importantly, include only relevant information, but never forget the business address. If you make an appealing flyer but don't give out the contact details, your prospective customers can't reach you. Add your email, website URL, location, branches in Brisbane, offers, etc., to achieve the purpose of marketing.
Picking Cookie-Cutter Flyers
Most people think that it is enough to print basic messages against a beautiful piece of paper. This is the reason why thousands of flyer templates are available online and in the real world. If you hire amateurs, they may simply show you the most popular flyer designs.
There are several stores offering the same stuff. But each business is unique, and you will need a copy that reflects your brand. Coming up with innovative ideas cannot be possible if you choose stereotypical designs.
For instance, if you search online for "Brisbane nail salons," you get over 400,000 clicks. You can have the option to narrow down the locations and find one close to you.
But when you use offline marketing strategies like Brisbane flyer distribution, you are going to the customer. So, it is vital to know the difference in how to present your message.
For this reason, you may need to hire experienced flyer design, print, and distribution professionals. They can research your target demographic and ideally curate a one-of-a-kind flyer copy. Experts can grab the pulse of your audience and highlight the specialties of your products.
Maximum Use of Technology
Modern flyers include GPS tracking to find out where your distributors are. So, when you hire a flyer distribution service, you know if the team has covered all the places.
For instance, if they are assigned to Redland City or Ipswich, monitor them at all times. Such transparency reduces binning of flyers and the wastage of your hard-earned money.
---
Interesting Related Article: "30+ Best Free Party Flyer Templates for Photoshop in 2020"