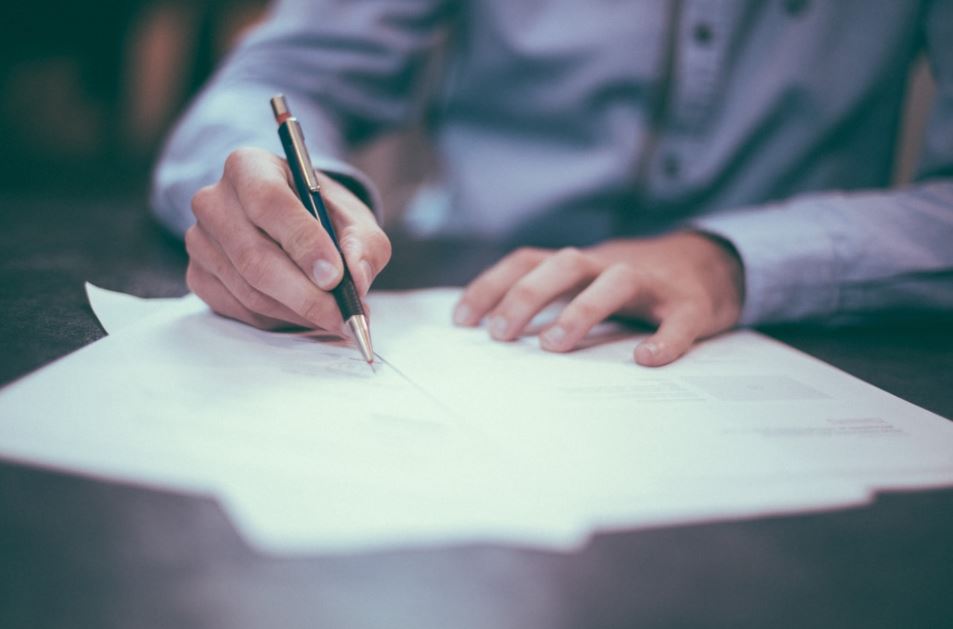 The only two constants of our lives now change themselves and yes, of course, the mobile phone in our hands. We cannot even imagine our life without a mobile phone now in today's world. We have become completely dependent on that small device for everything. Life has evolved and so has digital media and technology.
We can access anything and everything just by a few taps on the touch screen of our smartphones. We can leave our home with nothing but just the phone in our pockets as it also serves as a digital wallet. We don't even need to carry physical money which was a must otherwise just a couple of years ago. Mobile phones have enabled us in various ways and made our lives easy by introducing a generous number of applications for different purposes.
Today every kind of sector is resorting to a strategy based on mobile phones to increase their reach. To pace up with the increasing demand for mobile phones and increasing users, the insurance sector has to widen its business by the means of mobile phones. Modern-day customers primarily depend on their smartphones to buy and sell almost everything and insurance products are a part of it as well.
In this article, we will learn about the need for a mobile application for insurance companies.
Types of insurance
Car insurance
Life insurance
Health insurance
Homeowner insurance
Consumers are always looking for ways to utilize a service in a much faster and easier way.
Why should there be an insurance app?
If you want to expand your business you should always look for ways to benefit your clients, which in turn will benefit you having a mobile application for insurance companies can prove to be really helpful for your customers and your company as well.
Benefits for the customer
Simplicity and ease of use – In just a few clicks and taps in an application, a customer can avail the insurance services.
Consultation from home – We have stepped into a new trend of getting things done from home. A person won't require going through the hassle of visiting different insurance companies in person. There are various features available in an application through which a person can directly find answers to all his queries sitting at home.
Notifications – There are instances when something important often gets skipped out of our minds. Having a mobile application will always keep a client reminded of the important notifications regarding their insurance policies along with various offers and discounts.
Data storage – Thanks to the rapid evolution in technology, all the necessary data regarding the insurance policies availed by your client can be stored in a single interface.
Fast information gateway – It is very natural for a person to remain skeptical about a company before getting insurance. A mobile application will allow your future client to get authentic information about your company and let you gain trust.
Detailed instructions – A mobile application is a very good way to direct your client on how to go about an unfortunate and untimely incident. He or she will get all the necessary information on an app as it is developed in a very organized manner.
Location accuracy- A mobile app will allow your client to get help at the location of the incident using a GPS.
Benefits for the insurance provider
Adding extra pages to your book of knowledge – Insurance agents will find it more convenient to educate themselves through mobile applications. They can easily download the materials and watch educational videos thus minimizing their cost of learning.
Simplifying demands – Mobile application is not only beneficial for the insurance holders but also for the providers at the same time. As users can quickly reach their services, the insurance agents and workers can also work without compromising much of their time and energy and channelize this opportunity in some other productive manner.
Growth of customer base – Mobile phone users are rapidly increasing in number which gives you a scope to increase your clients. More the number of mobile phones more are the application users.
Easy feedback – It will become extremely easy for you to receive feedback from the customers' end and respond to their issues promptly.
Challenges
Plan of action- It comes without saying, that developing an application is a tedious and complex process. It requires a proper set of concepts concerning some specific goals and including a list of features. It requires time and attention to develop a well-functioning and reliable Mobile application.
Technology- This is where the role of the tech guys comes It is not just the customer requirements and expectations that can help you have an outline of a successful app but also several technical aspects associated with it. The app should be technologically viable and have an excellent interface, especially during this competitive era.
Privacy policy- One of the most important things that your client or any other customer would require, is privacy for their data. Developing an app for insurance means tracking user activity and data. Regardless of all these requirements, it is necessary that you keep in mind that you provide acceptable privacy policies so that your client can entrust you with their personal information.
Some of the basic things to keep in mind for a mobile app development company while making an insurance app.
Cost to develop an insurance app – There is a range of features that you would want to incorporate in your app. The cost depends on what you want in your app, the partners you choose to develop your app with, the platforms (iOS and Android), etc. React native facilitates developing a particular app for both platforms(Hybrid apps).
Admin panel – The basic of any successful venture is good management. You would require an admin panel for the proper management of your app through which you can manage your agents, employees who in turn will manage your clients.
Investment in security– The app that you are developing should be secure to avoid any sort of information leak and malware attack. You should invest a good sum of fortune to pay extra attention to the security of your app. Today most of the mobile apps are developing on react, and it's better to hire react native developers for developing an insurance app with high scalability, fast, secure, user-friendly. Helps to grab & keep connecting with more customers
Detailed interface– The app should provide easy access to information for the clients and the employees at the same time. They should give secured login ids and passwords to enter their profiles. Having a well-functioning app is as important for the agents as it is for the customers.
Conclusion
In this era of technology when every service has been successfully brought down on the mobile platform, insurance providers are still somewhat lagging behind.
As insurance apps need high customization, it is recommended to choose the right mobile app development company for your business app.
---
Interesting Related Article: "Insurance for UK businesses"