The past decade has seen the globalization of smartphone use at staggering rates that challenge the PC predecessor by far. In the previous year, more than one billion smartphones have been sold worldwide, and the gadgets are predicted to only grow in use until they are as commonly accessible as paper. With such popularity, most industries have jumped on the bandwagon to market their products on the devices, including gambling.
Companies behind some of the best mobile casinos have adjusted their software to suit mobile phones and exploit the market, which has close to four billion users. The shift to mobile phones as the primary source of gambling is thanks to the platform's provision of numerous upsides, five of which are touched on below.
Convenience
The practicality of smartphones is unparalleled when compared to other gadgets used to access gambling fun. With the advancements made in recent years, mobile phones have become a lot like shrunken PCs. During the age of brick and mortar gambling, players had to go out of their way to locate casinos.
When online gambling was introduced in the late twentieth century, casino games came to the gambler. Still, the indulgent was limited to one location due to the bulky nature of the gadgets. Mobile devices kill two birds with one stone by allowing access to gambling destinations with the click of a few buttons. The convenience of mobile gambling has numerous facets, including:
Small size
Most smartphones come in a convenient size that fits easily into pockets and bags. That way, the gadgets can be taken out to enjoy gaming sessions and quickly put away once you are done. Even the largest smartphones on the market are far smaller in size than the smallest PC, which makes them an unrivalled choice for most.
Cheap
When smartphones and tablets were first made accessible to the market, their expensive price tags reserved them for the wealthy in society. As their use becomes more prevalent as time goes by, their prices continue to dive without influencing their effectiveness as tools for online casino access. Today, one can purchase a mobile phone capable of running gambling services for as low as fifty pounds. Even so, pundits still have the option to acquire high-end devices that feature all the incredible technological improvements of the modern era for more than 1000 pounds.
Internet access
Traditional mobile gadgets did not stand a chance against PCs because they did not have internet access. However, the devices have since been improved to support both Wi-Fi and mobile data solutions. Also, the internet has a much more available resource across the globe than it was a decade ago. Therefore, players can access the online gaming platform anywhere they go. This makes it easy to play your favourite game in a coffee shop or on the bus as quickly as it would be to do it at home on your desktop computer.
Rechargeable batteries
In most cases, PCs require to be plugged to a power source to function, which is a factor that does not hold back smartphones and puts them ahead of the devices. Mobile gadgets come with built-in batteries that only require to be charged for an hour or so to keep the phone functioning for an extended period. Without the need to be plugged in, online casinos can come with you anywhere without being cumbersome to access.
Even if they run out of power, power bank devices can be used to recharge them, which are equally as portable as the phones. Even though laptops share the advantage of having rechargeable batteries, most of them do not last as long as smartphones. Also, the smallest laptops have yet to reach the convenient size of smartphones that can easily be slipped into pockets.
Numerous Game Options
With more people opting for mobile gambling than ever, most software developers create their games to be compatible with the devices. The trend was started by NetEnt, which is currently crowned the leading slot provider in the world. The software developer used Java software to make casino games accessible on mobile phones.
As technology progressed, games were developed using flash technology, which required the download of a flash player for the sets to run. Today, most sets use HTML5 technology to gain cross-platform abilities without the requirement of any software downloads. HTML5 optimized games run on nearly all operating systems, including Windows, iOS, Linux, and Android.
The games provided on the mobile gambling platform rival those of the brick and mortar industry by far while matching those of PC gadgets. The sets are placed in different categories to suit different types of punters, and the most common ones include:
Slots
Slot machines dominate as the most provided indulgences in every gambling arena, including that of mobile phones. These games are available in the thousands on smartphones, covering a wide range of entertaining themes like culture, nature, animals, food, films, and celebrities.
The slot machines also offer different bonuses on top of the regular combination payouts, including wilds, free spins, mini-games, and gamble features. Popular mobile slots include Book of Dead, Starburst, Gonzo's Quest, Bonanza, Rise of Merlin, Mega Moolah, Immortal Romance, and Wolf Run slots.
Blackjack
Blackjack is a popular table game that pits punters against dealers as each one aims to get a 21-card value before the other. The set has been around for centuries, and its popularity has only grown with the prevalence of mobile gaming. The table game is available in numerous variations, including European Blackjack, Double Exposure, Vegas Strip, Atlantic City, Single Deck, Multihand, and Perfect Pairs.
Roulette
Roulette, like blackjack, is among the table games that have withstood the test of time to become a popular choice among mobile gamers in the modern era. The game is loved for its acceptance of a variety of bets that allow punters to exploit different odds of winning and payout values. European Roulette, French Roulette, Auto Roulette, and American Roulette are some popular variations of the set.
Baccarat
Baccarat is not as popular as roulette and blackjack, but it is still highly demanded nonetheless. Punto Banco, Classic Baccarat, and Baccarat Squeeze are popular versions of the game accessible in mobile gadgets.
Live games
Live gambling lets punters enjoy their love for authentic gambling sessions online in the presence of human dealers in real-life studios. Nearly all table games are supported on the platform along with others like Dream Catcher, Monopoly Live, and Lightning Dice.
Wide Casino Choice Range
The numerous games listed above are available to mobile gamblers in hundreds of online casinos. Most of these sites are accessible primarily on PCs and come with versions optimized to run on the small screens of smartphones. In some cases, the casinos are created with the mobile market as the target and even come with download options. The best mobile casinos to access the listed games feature favourable properties, such as:
 Valid licenses and permits that indicate that they meet the necessary standards for fairness and safety
 Include SSL encryption that ensures any personal and financial data provided during account creation and cash transactions is safe
 Features an extensive game collection with categories that suit your needs
 Offer both free and real money versions for most of the games
 Have a well-designed website or application that makes navigation from one service to another a breeze
Bonuses and Promotions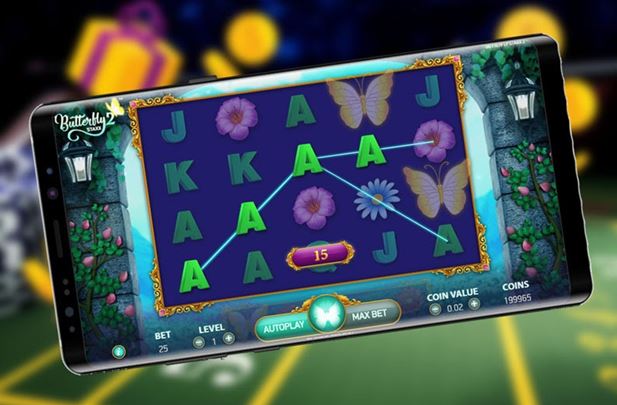 Bonus provision is a significant part of online casino culture, which reflects on the mobile platform as well. Most of the incentives tabled in PC casinos can be accessed conveniently using smartphones. Some of these bonuses are offered exclusively to users who log into the sites using their mobile gadgets. Even though each gambling club has unique incentives to charm players, they fall into popular categories, including:
Match promotions
Match promos, which are also referred to as matchups, are often granted as welcome bonuses. These incentives provide an additional percentage of the deposited amount. For instance, a deposit of 200 pounds receives an extra 100 pounds in a match promo of 50%.
No deposit bonuses
These promos do not require gamers to commit any cash to be activated. In most cases, it is offered to new mobile casino members once they open an account for the first time. They often award a small amount of cash or free spins.
Cashbacks
Cashbacks function like match promotions in the sense that they grant a percentage of the players' deposits. However, this time, the amount has to be spent in gameplay, and the cashback mostly covers a portion of the losses only.
A Variety of Payment Methods
The popularity of mobile devices impacted the financial sector as it did that of gambling. Most online money transfer channels made changes to accommodate smartphone use, and most of them now have apps that function on the platform. Some of the best mobile banking channels used to support gambling include:
 PayPal
 Skrill
 Neteller
 Visa
 Mastercard
 Maestro
 Bitcoin
Bottom Line
Mobile gambling suits the modern gambler like a glove with these advantages being at the forefront of propelling its widespread use. Numerous other upsides can be enjoyed on the platform to make the casino gaming experience even more unique.
---
Interesting related article: "What is a Wager?"