People these days use their internet-connected mobile devices to search and shop for the products or services they need. Consumers also engage directly with a brand or business online by using different options like a mobile-friendly website, social media platforms and mobile app, etc.
In this digital world, the reputation of a brand is more important than ever, and taking control over the mobile reputation of your brand is vital, not an option anymore. Building and maintaining a positive brand reputation online boosts customer loyalty and helps you become an authority in your niche.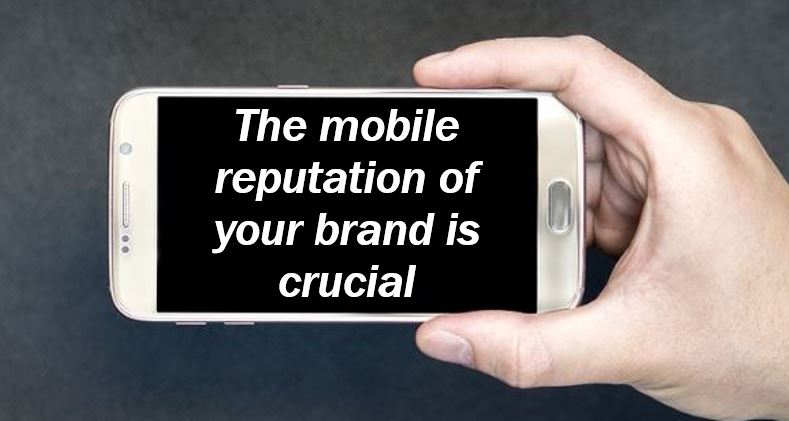 As consumers expect their experience with a business or brand will match over all the digital channels like website, social media profiles, and apps, etc. Brands and businesses are investing more time and money into building and maintaining mobile reputation online to provide their customers with excellent experience as neglecting a single digital channel can cause damage to the entire brand repute.
Below are some effective brand reputation management tactics that can come in handy for you to improve your repute and grow business incredibly.
Get your Digital Assets Better
Whether it is the website, business blog, social media profiles or mobile app, pay attention to make them better as per the latest market trends. Make your website responsive for mobile devices, share quality and valuable content on social media profiles and improve the mobile application to provide consumers with a terrific mobile experience.
Plenty of reputation management software programs are also available in the market that a brand or company can make use of to streamline the mobile reputation management process efficiently.
Listen to your Customers
The customer wants to be heard by their favorite brands. If you don't listen to your customers, you don't meet their needs and desires. Always listen to your customers with attention and note their ideas and suggestions to improve overall business processes.
Customer feedback is prompt in this era of mobile technology and they feel valued when their feedback is executed by a brand or business. whether they are leaving reviews on your website, social media communities or directly on the customer services desks, put your ears and eyes on their suggestions for positive improvements and growth.
Encourage Ratings and Reviews
Ask your customers to rate and review your brand on all online platforms you are accessible on.  Getting more online reviews not only builds customer trust but also help a business or brand rank higher in search engines.
Moreover, a mobile app reviewed by more users is more likely to appear in more searches than an app with fewer reviews. That is the reason, encourage your consumers to leave positive reviews and ratings to help potential consumers make better buying decisions. Several segmentation tools are also available in the market that can be used to prevent negative reviews and encourage positive reviews.
Ask for feedback at the Right Time
Don't be quick to ask for feedback but wait for the right time to get reviewed. For instance, if it is an online business or shopping app, ask the user for review once something has purchased. In the case of a gaming app, it is better to ask for a review when a level is successfully completed. You shouldn't be irritating your users for reviews, either way, you can lose valuable users.
Improve Customer Satisfaction
Pleased customers are the asset of a business or brand and stay longer with. They are more likely to spend more on your products to help you maintain a consistent revenue stream. That is the reason, you should provide your customers with excellent (before and after sale) services to increase their satisfaction levels to build a strong mobile reputation for your brand. Customers who are satisfied, share their experience within their social circles that brings more sales and revenues.
Pay Attention to Social Profiles
Whether it is an entrepreneur, business owner or a brand, it can take the limelight if active and accessible on social media. As more and more people are using social media apps on their mobile devices, try to regularly share quality content on your profiles to keep the potential and existing users engaged. People get more attached to their favorite brands and businesses on social media.
Deliver an Amazing Customer Experience
Incredible customer experience is a vital element to build a strong mobile reputation in this modern business landscape. When customers are pleased, they refer their friends and family too so they can also enjoy a better experience with quality products or services. Be quick to respond to customer queries and issues on all your digital assets to make them feel valued.
__________________________________
Interesting related articles: