Out of the single-parent households in the USA, a whopping 83% are single mothers. Around 9.5 million houses are run by a single woman. Becoming a single-mom often came about because of being widowed. But the divorce rate plus the desire to have a child without being married has led millions of women to take care of the entire household on their own, whether it's a choice or because of circumstances.
In fact, around only 1.7% of single-moms are widowed, while 45% are divorced, and 34% are not married. The strength of single-moms and their ability to work, pull in finances, and love and care for their kids all at once is admirable. It's a feat they're accomplishing with a reliance on themselves.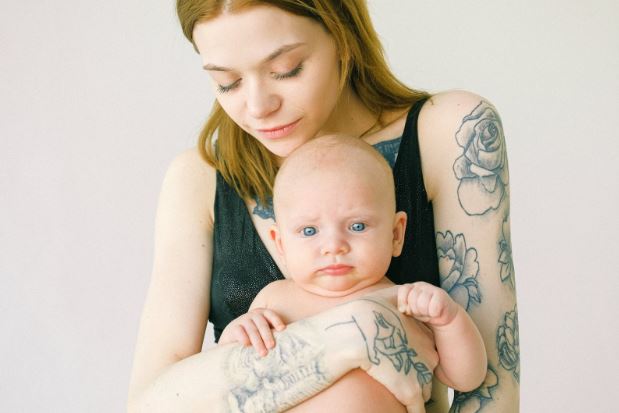 One thing that single moms don't have that other mother might, is the comfort in knowing who will take care of her child if something happens to her. A married mother has her spouse to depend on, but what about single moms? If you're divorced or have never been married before, you don't have that option (unless there is some private agreement with the child's father). A question on the mind of single mothers could be what will happen to my child if something happens to me?
Your thoughts might wander to the idea that your parents will take care of them. Or maybe a sibling? Or perhaps a godparent? The answer is none of these people. If the father is alive, this is most likely who your child will wind up with. Some single moms might be okay with that, while others may not be as comfortable with the idea.
No single mom will be okay with the fact that someone she doesn't trust will manage her child's life. Too many single moms might not be aware of how the court system works concerning their status if they were to pass away. Having a trust or a will drafted will put your mind at ease, knowing you have done all you can do to protect your child's financial future.
The difference between a will and a trust
Estate planning is deciding who gets what in terms of your assets after your passing. Anything you own is part of your estate, including real estate property, but also such things as furniture, family heirlooms, or jewelry.
Estate planning is one of those things easier said than done. There's a lot of paperwork involved, laws, life and health insurance policies, stipulations and much more, and you need more information on how to unclutter your estate plans, which a board-certified lawyer can give you. A lawyer can be the best person to explain what estate planning entails for you and your child, and using their expertise to help you plan your estate is advised.
You can write what you want in your will, which goes into effect once the person passes. As for trust, it can be used once it's created. When you don't want your money to be inherited in a lump sum, a trust might work out better for you. Also, a trust only deals with what has been transferred into that trust agreement.
Why a single mom needs either
1.  Avoid probate
Both a will and a trust are legal documents that dictate how you want your assets to go to your child. A will can go through a probate court that validates the will. If you don't have a will in place, the court will decide what happens to your assets. Probate is a long process and one best to be avoided.
2. Name the guardian
While you still can draft a living trust, it will entitle you to name the guardian of your child. This gives you the freedom to name someone you trust to care for your children. This guardian or 'trustee' can also be the same person to manage your assets until your children are of age to do so. This means it will protect your properties while your children benefit from your assets. A living trust lawyer can help you prepare the document.
Retirement
Your retirement savings or life insurance policies might have a significant amount of wealth that your children can enjoy. These may have their own beneficiary forms that an attorney can explain to you.
Having a will or a trust is part of parenting. Every state might have its own legal requirements that make either document valid. It's more than just jotting down the things you want for your children at the time of your passing and after. You have to document your wishes properly to avoid court problems. You're a mother, and unless you're a lawyer also, you need a better understanding and professional guidance on how to help your children with minimum complications.
___________________________________________________________________
Interesting related article: "What is a Trust Fund?"