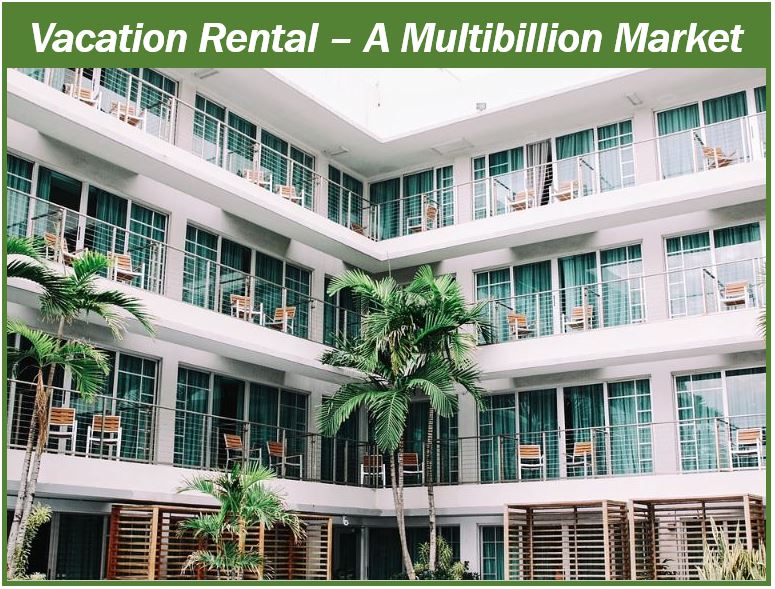 Everyone needs space to live in. Even while traveling or on a vacation, you can't expect the trip to be enjoyable without a comfortable place to stay. However, comfort is not the only requirement while on a vacation or away from home; you need the place to be affordable too. If you're looking for a bit of peace and want to enjoy nature at its fullest, renting a cabin in Estes Park is the best way to do that – not only will you be booking an affordable option, but you'll also be getting a break from the hustle and bustle of daily life.
Probably, this one USP of Airbnb made the vacation rental marketplace a grand success. USP stands for Unique Selling Proposition. Airbnb is the biggest and possibly the only well-known vacation rental platform for the international community. Whether you seek a place to stay in the forests of India or a studio apartment in the heart of New York, Airbnb is everywhere at your service. And Sloboda Studio can create a website like Airbnb for you that takes into account all of your needs and capabilities.
With availability in over 191 countries today, the market value of Airbnb was over $31 billion in September 2017. By then, the 2008 launched company had already employed over 3,000 workers and served over 400 million guests. Today, the platform offers more than 5 million global listings and has over 12,700 employees.
What could be a possible reason for a vacation rental marketplace to grow this rapidly?
It is its monetization method; the way the company uses its rental marketplace software to make money. A majority of Airbnb customers treat it as an alternative to expensive hotel accommodation. However, its unique business model and monetization channels let it offer the most affordable place to stay without having a single property of its own.
Before we understand how Airbnb makes money, let's look into its business model in more detail. A comprehensive breakdown will help us understand the revenue streams much better. Later, we will use this as a reference to comprehend several other monetization channels a vacation rental marketplace can accommodate to make even greater sums of money.
Airbnb's business model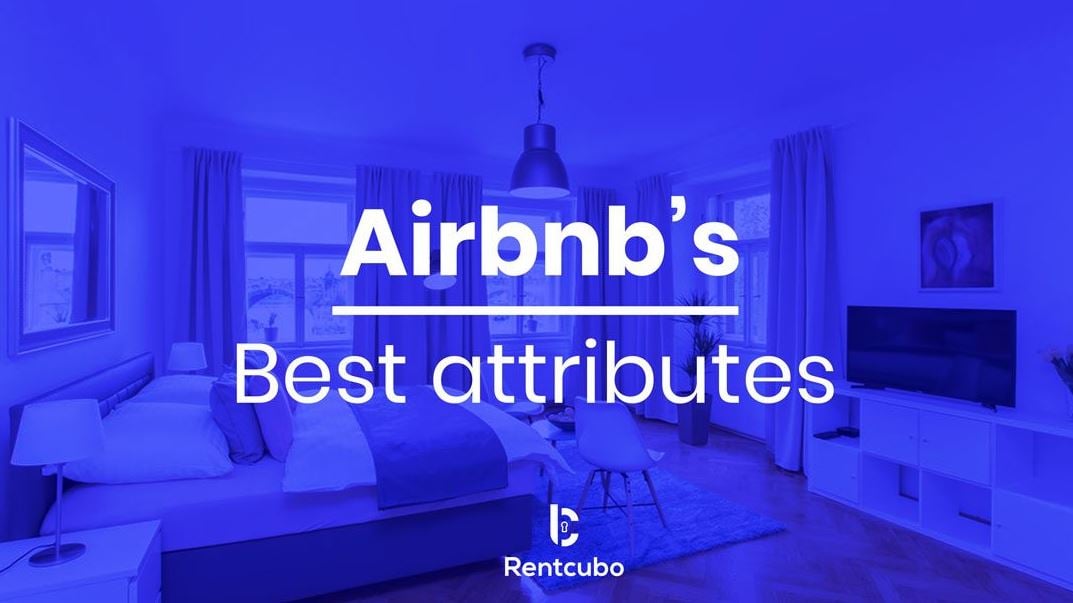 Airbnb promotes itself as a peer-to-peer vacation rental marketplace. The platform acts as a medium to connect travelers with an affordable rental space to stay in. It's peer-to-peer (P2P) because you don't have to be a hotel owner or a business to rent your space on Airbnb. Any individual can sign up as a host and list their property after a formal verification. The platform simply connects people with living spaces with individuals who are looking for the same on a rental basis.
That makes three important stakeholders on the platform:
Admin:
Admin is responsible for website administration and managing all other stakeholders.
Admin approves/disapproves of a listing request from hosts who list their properties.
Admin manages the payouts for the guests.
Hosts:
Individuals or hotels list their property and make money by renting out their available spaces.
Access to lists property, add property details, and set rent amount, check-in, and checkout time, etc.
Accept or reject a booking request from travelers after verify the updated details or social profiles.
Guests:
People looking to rent a space from the list of available spaces posted by the local hosts.
Access to search and advanced filters to rent according to preferred amenities and location.
Send a booking request to hosts after updating the details and paying through an online portal.
The value proposition of Airbnb
Airbnb works on a marketplace business model. It has to focus on guests as well as hosts to function seamlessly. Considering these eminent requirements, the platform offers a two-way value proposition to both guests and hosts.
For guests, Airbnb is an ultimate platform to find affordable and comfortable accommodation with worldwide availability. Travelers can by-pass hefty local hotels and traditional rental places, while the platform will take care of everything from payments to amenities. The best value proposition for guests is the comfort of booking a rental without even visiting the places physically.
There is a two-way reviewing system in Airbnb's rental marketplace software for both guests and hosts to rate each other. Guests can rate their experience during their stay while a host can rate a guest to share the vice-versa experience. These ratings affect the future of both stakeholders on the platform.
The biggest value proposition for hosts is the complete freedom to choose their guests. Besides this, Airbnb also operates a network of freelance photographers who take HD photographs of the properties for listing. Hosts need not worry as Airbnb pays for the images.
How Airbnb make money? | Revenue model for vacation rental
Like every other online marketplace, commissions and transaction fees define the primary revenue stream of Airbnb too. However, it charges guests as well as hosts. Airbnb's rental marketplace software calculates commission and transaction fees for both parties, and accommodates some other value-added costs too. Here is a breakdown of the commissions and fees:
Commission from the Hosts:
Airbnb takes a 3% commission from hosts on every successful booking done for their properties. The rental marketplace calculates the commissions based on the rent amount hosts get from successful bookings.
Transaction fee from the Guests:
The platform charges guests a 6-12% transaction fee on every successful booking. The transaction fee is a non-refundable amount and charged at the time of placing a booking request. The guests get a refund only if the host rejects the booking request or delists the property.
Can we use Airbnb's business model into our own vacation rental marketplace?
A vacation rental business works on the core concept of a shared economy. Offering homestays is just a small segment of this broad concept. You can map Airbnb's business onto your rental business and implement similar revenue channels to make money by renting more than just vacation properties.
When people go on vacation, they seek many other activities as well. You can leverage their situation and offer additional rental products and services besides regular vacation rental spaces. For example, you can accommodate the existing model into distinct markets, products, and services to offer rentals such as:
Luxury Car Rental
Sports Bike Rental
Boat Rental Business
Camping Supplies Rental
Hiking Supplies Rental
Fishing Equipment Rental
Photography Equipment Rental
Portable Toilet Rental
Vanity Vans Rental
Musical Instrument Rental
Ski Supplies Rental
Cabin Rental Business
While you can still use the traditional marketplace commission model as the primary source of revenue, each of the above-listed services can offer some unique channels to make extra money. You can also implement one, multiple, or all of the following revenue channels as opportunities arise:
1. Host Registration fee:
Make the sign up as host a premium service and charge a fixed fee to let users register a host user account. You can program your rental marketplace software to put a registration fee on the sign-up process for any user who wants to become a host on the platform.
2. Property listing fee:
Put a fixed amount on hosts to let them list a new property. It will work on the pay-per-property basis where hosts would be paying for listing individual properties on your rental marketplace.
3. Property verification fee:
Make property inspection an essential step. No property should go live without a proper inspection. Now, put an additional fee on hosts to send your team for physical verification. This revenue stream would make your platform trustworthy and you would not have to spend anything extra in the process.
4. Property photography fee
Though Airbnb offers property photography free of cost, it's not necessary you too have to offer the same free of cost on your platform. You make this service premium and charge for sending professional freelance photographers to take the HD images for listing.
5. Promoted listings:
Offer Ad-like features similar to Amazon's sponsored listings where you can show certain properties in priority based on the relevant searches made by the travelers. You can integrate a bidding algorithm just like Google Ads, where hosts can bid for promotion on certain keywords and locations.
6. Advertising:
Showing third-party Ads on the platform is another way to make money without burdening the stakeholders. If you show third-party Ads on your website, you are likely to earn a decent amount of money. You can include banners, Ad-captcha, Gif ads, video ads, etc. on both your official platform and blog.
7. Value-added services:
You can offer various value-added services to your guests and hosts to add extra revenue channels to your rental marketplace platform. You can offer the services in-house or collaborate with other businesses for a mutually beneficial association.
For example, you can collaborate with a cab service to arrange airport pickup services for guests. You can make arrangements with local travel operators to offer tour guides on demand. There is no limit to the value-added services you can offer with your regular vacation rental service.  
To conclude
There is no shortage of ways to make money from a vacation rental business. You can prepare a strategic blend of all or some of the revenue channels we have mentioned in this article. All that you need is a business plan that offers profitable value propositions to all your stakeholders.
Just remember that a marketplace business can function only if both the customers (Guests) and B2B partners (Hosts) are happy with the terms. You cannot put any one of them at a disadvantage to please the other. As far as you are concerned, they both matter equally.
Airbnb
On August 11th 2018, Brian Chesky, Joe Gebbia, and Nathan Blecharczyk founded AirBed & Breakfast, URL Airbedandbreakfast.com. Their website offered temporary accomodation, breakfast, and an innovative business networking opportunity for individuals who could not book a hotel.
Today, the company, which is called Airbnb, is a Unicorn company. A Unicorn is a privately-held startup that is worth over $1 billion.
_________________________
Interesting relevant articles: