With gambling on the rise worldwide, owing mainly to the tremendous growth of internet casinos, most governments are stepping up their efforts to prevent criminal behavior and keep things legal.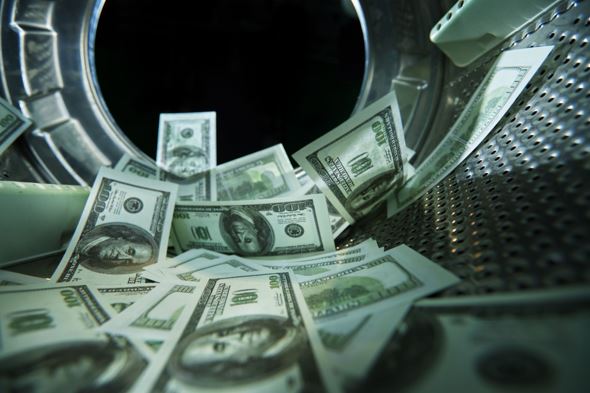 So, what exactly is money laundering, and what does it have to do with casinos? In this article we look at how the two grew to be so interwoven. We also take a look at some of the most powerful authorities to see what they're doing to combat money laundering in both online and offline casinos. We will then go on to discuss how online slots have proven to be an effective first line of defense against criminals.
What is Money Laundering?
Money laundering is the process of turning unlawfully obtained money into "clean" money. To put it another way, money obtained through illicit behavior is processed in a way that makes it appear as though it originated from a legitimate source.
Tax evasion, embezzlement, theft, and narcotics trafficking are all closely linked to money laundering. The earnings of such crimes are frequently re-invested in the criminal industry or used to finance terrorist activities.
How Are Casinos Affected By Money Laundering?
Criminals use dirty money to purchase valuable assets such as real estate or precious stones, or other valuable items. Selling these assets is a frequently used way to launder money. Money launderers now have additional channels for their activity thanks to modern internet financial services and particularly cryptocurrency.
Criminals have traditionally tried to use casinos to clean money, such as purchasing casino chips, playing only a few hands, and then declaring the chips as winners in the form of a cheque or a receipt or on a much larger scale by owning the establishment. Online casinos can be targets for criminals, and all reputable casinos comply with money laundering regulations, whether they are brick and mortar establishments or online organizations.
What are Casinos Doing About Money Laundering?
The incidents we've seen so far in the industry resulted from disregarding existing anti-money laundering (AML) rules. Crimes like these can flourish without a robust system of independent and external regulation.
Germany has recently further regulated the sector to protect customers. Germany will adopt deposit limits and a national shared user database in 2021, according to MrCasinnova.com. Both of these approaches will significantly reduce money laundering in the online gaming industry. Even if there is a slot machine at a small tavern, one must check who is playing.
The UK Gambling Commission regulates all forms of gambling, including online gambling. The UKGC recently amended its anti-money laundering recommendations for operators, emphasizing the significance of comprehensive staff training, regular risk assessments, and required reporting of any suspicious activity.
The UKGC benefits from the fact that there are several operators in the market, and no single casino generates a disproportionate amount of tax revenue. Less tax means less motivation to ignore irregularities, and the Commission has demonstrated that it's not hesitant to withdraw licenses and levy fines on numerous occasions.
Customers must now give proof of identity and address and evidence of a source of funds for substantial deposits. As a large and well-established casino firm located in Malta recently realized, even prior failures can result in penalties. Despite a change in management and improved anti-money laundering systems, the UKGC fined £6 million for poor implementation dating back to 2012.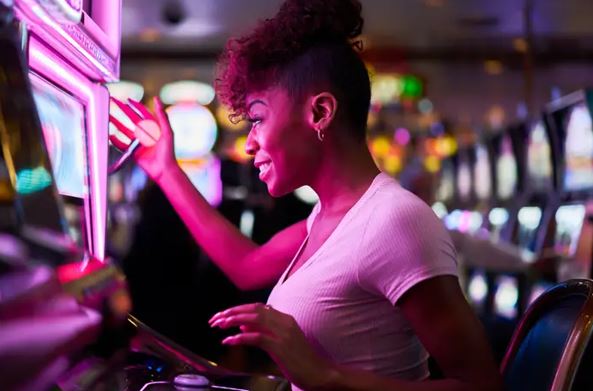 Rules And Regulations
To the chagrin of thousands of criminals worldwide, most governments now have legislation in place to combat money laundering through internet casinos.
Criminals used to get away with things like the money deposit ploy, but today some restrictions make this tactic nearly impossible. Websites with many slot games, such as the popular megaways slots, are pretty stringent about the rules and ensure every player follows them.
In this scenario, it's because most online casinos require you to spend a certain amount of money on playing before you may withdraw your investment. Casinos have found they can effectively combat money laundering by promoting online slots.
Advice
Everyone in the gambling sector must know the law, be capable and confident in analyzing their company's vulnerability to money laundering, and be capable of devising and implementing the most effective procedures.
Companies in this industry must ensure that they have implemented effective anti-money laundering measures. It is crucial to recognize that criminals change their angles of attack all the time, so casinos and authorities must frequently evaluate these methods' effectiveness. Standards must not be invented, introduced, and then forgotten.
Keeping on top of criminals is a full-time job. When money laundering is discovered, the authorities will see such an approach as a box-ticking exercise in doing the bare least – and will be of little use in defending oneself. Insufficient procedures, poorly implemented or never reviewed and updated as needed, are of little or no use. They will not prohibit money laundering and will not persuade authorities that you have attempted to address the issue.
The casino industry is a target for money launderers. As a result, it has attracted the attention of those in charge of anti-money laundering investigations. Anyone operating in this industry who does not take the essential precautions to prevent money laundering is putting themselves in the most dangerous situation possible. And it's nearly guaranteed that they'll lose.