If traveling sounds to you like taking a long trip, think again.
It can be something as simple as a day or weekend getaway.
What you do want to focus on when money is of a concern to you is making sure you get the best deals possible on the road. The failure to do so can leave you with a much emptier wallet when you get back home.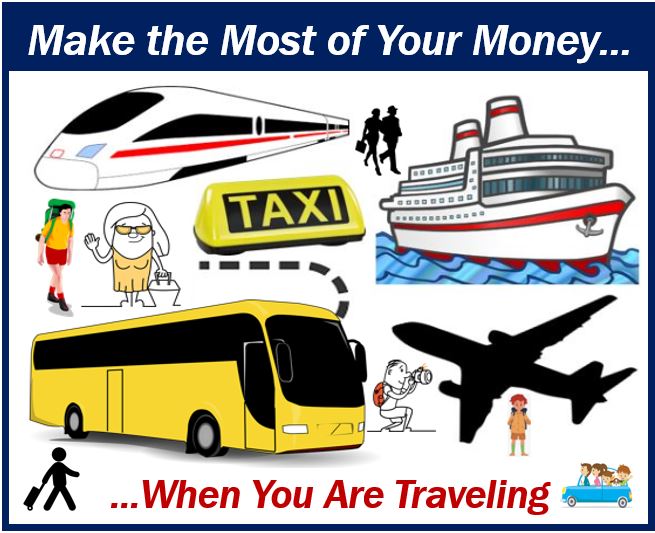 That said how best to manage your money when you are on the road?
Do You Look for Deals Ahead of Time?
In coming up with money savings that will make you happy when away, here are three keys to hone in on:
Looking for deals ahead of time
Before you even set foot outside on a getaway no matter its duration, do you seek deals? Being a good shopper ahead of time could land you some savings. That is on airfares if needed, hotel accommodations, rental cars, restaurants and more.
If you feel better getting insurance for your getaway, shop around to see where the best deals are. It is also good to remember that you can oftentimes save more money by booking as far in advance as possible. That means lower airfares, hotels and car rentals for starters.
If you have one or more specific places to visit, do online searches for them too. As an example, Disney World tickets are more than affordable if you know where and when to find them. Be a smart consumer and strike those deals while the iron is hot.
Stick to a budget if possible
While you do not want to be obsessed with saving money on a getaway, do have some focus. That said having a budget is never a bad idea. With a budget in play, you can often come home with more money than you may have thought possible.
The budget also often means you will avoid blowing your wallet or credit card balance up. By having some discipline and being smart, you can return home and feel good about the fun you got to experience. That is always a better feeling than waiting with anxiety. That would be for when your next credit card bill comes and the balance skyrocketed while you were away.
Know the best times to travel
It also never hurts to have a good sense of the best times of year to go on a getaway. You can more times than not save money if willing to have a little flexibility with your scheduling. As an example, say you want to have a little spring break fun and sun.
By going during the peak times, chances are airfares, hotels and more will be at the higher end of the spectrum. If you are willing to go right before the ideal period or shortly after, chances are you can find savings.
When it comes to money management when traveling, it is not something you need to obsess over.
That said be smart so that your fun is not taken away because you dread what the travel bill may look like.
---
Interesting related article: "What does Budget mean?"